50 Recipes in the Taste of FIFTYEIGHT
Interview: 50 Recipes in the Taste of FIFTYEIGHT Series with Nutrition Expert Canari.de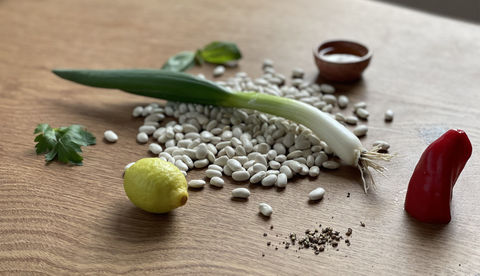 Time flies when you're having fun! With all the turbulence over the past few months, almost an entire year has passed since the launch of our popular recipe series Taste of FIFTYEIGHT with nutrition expert Canari.de. On every single Thursday, we release a new recipe on Facebook. Always with tasty, seasonal, and most of all healthy ingredients served with that special something.
Now a major milestone is upon us. We're celebrating 50 posts on social media in the Taste of FIFTYEIGHT series. That's right, 50(!) recipes – one new healthy dish every week!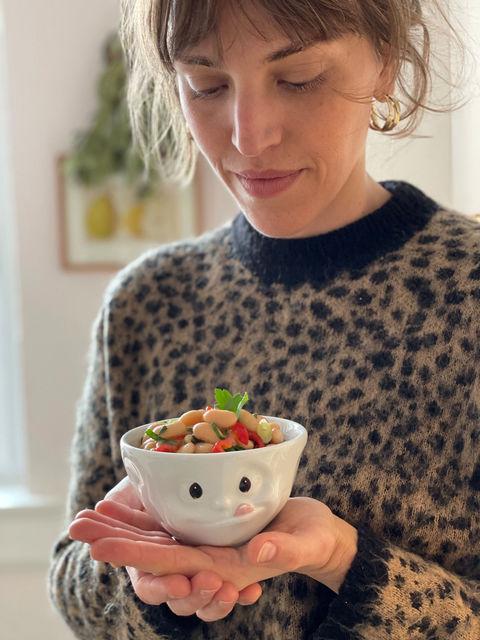 We think that's an astonishing achievement and warrants some celebration. Because behind the regular posts lies a great amount of love and creativity. And the steady commitment to always come up with a new recipe and share healthy eating ideas with the FIFTYEIGHT community.
Here at FIFTYEIGHT, we know and love the amazing cuisine of Canari.de from our own experience. After all, she's been serving us lunches here at the FIFTYEIGHT Office for years and years, some so legendary that our team still praises the experience today. After having spent an entire year working from our home office due to Covid-19, we can honestly say that the weekly recipe ideas for cooking at home have made this challenging time a lot easier – and tastier, of course!
50 RECIPES IN TASTE OF FIFTYEIGHT
In order to celebrate the milestone of recipe posts in our Taste of FIFTYEIGHT Series, we want to offer you an exclusive look behind the scenes at Canari.de with our good friend and expert Carina Zimmermann.
In this interview, the nutrition guide with an education in Traditional Chinese Medicine (TCM) details how the series has evolved over the last year. And also points out the importance of healthy eating in times of lockdown measures and the ongoing coronavirus pandemic.
As an exclusive highlight, we'll also share Carina's choice of her Top Recipes from the past year! Expect the post in about a week right here in our website stories! And speaking of highlights, Carina also casually mentions a new cookbook that's currently in the works (say what?!).
We hope you enjoy this tasty interview! And make sure to follow us on Facebook to catch every single new recipe in our Taste of FIFTYEIGHT Series every Thursday when it comes out.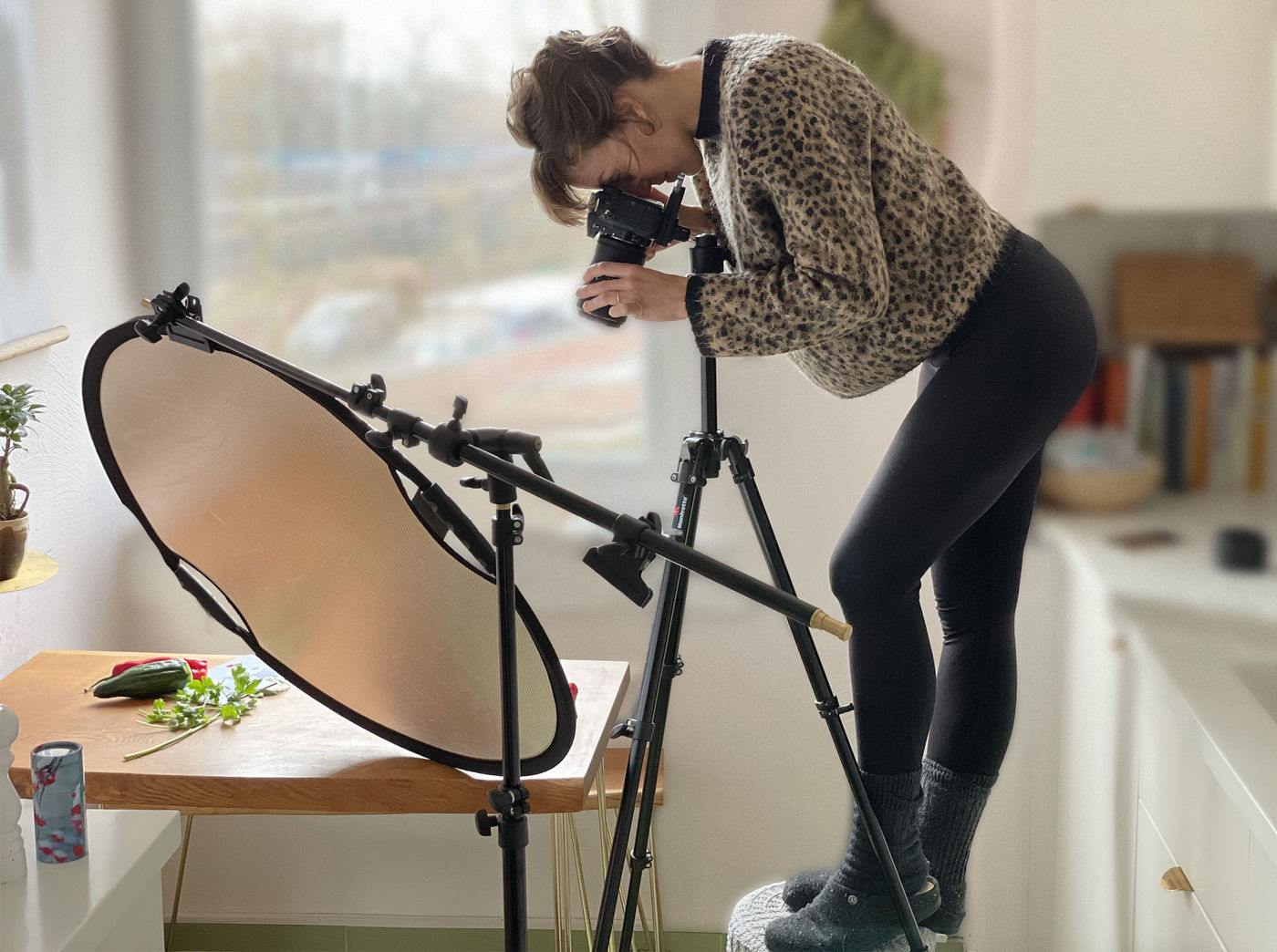 Carina Zimmermann during a photo shoot for an episode of Taste of FIFTYEIGHT
WOW, FIFTY POSTS ARE AN IMPRESSIVE ACHIEVEMENT, CONGRATULATIONS CARINA! THAT ALL FLEW BY RATHER QUICKLY, DIDN'T IT?
Yes, ultimately it happened pretty quickly. I really always focus on creating a recipe every week. Sometimes more or less elaborate, but it's great fun every single time.
SPEAKING OF ELABORATE, DID YOU IMAGINE THE SERIES TO GROW SO EXPANSIVE WHEN YOU FIRST STARTED OUT?
Honestly speaking, I didn't imagine anything at first (laughs). I just jumped right in. There was this broad idea of creating new recipes and offering healthy nutrition ideas. The rest was really more 'learning by doing'.
LEARNING IS A GOOD KEYWORD. AFTER ALL, THE PAST YEAR BROUGHT ABOUT SO MANY CHANGES. HAS YOUR CONCEPT BEHIND 'TASTE OF FIFTYEIGHT' EVOLVED OR CHANGED DURING THIS TIME?
Evolved for sure, but not necessarily changed. Right from the start, the recipes were always meant to be compatible with everyday life and also seasonal. Simply to recreate at home and manageable. But always with a health aspect. Because that's really the credo that I represent with my nutritional counseling.

AND HOW WOULD YOU SUMMARIZE YOUR CREDO?
​​​​​​​

Simply put: You can do loads and loads of good for yourself and your body by cooking healthy dishes.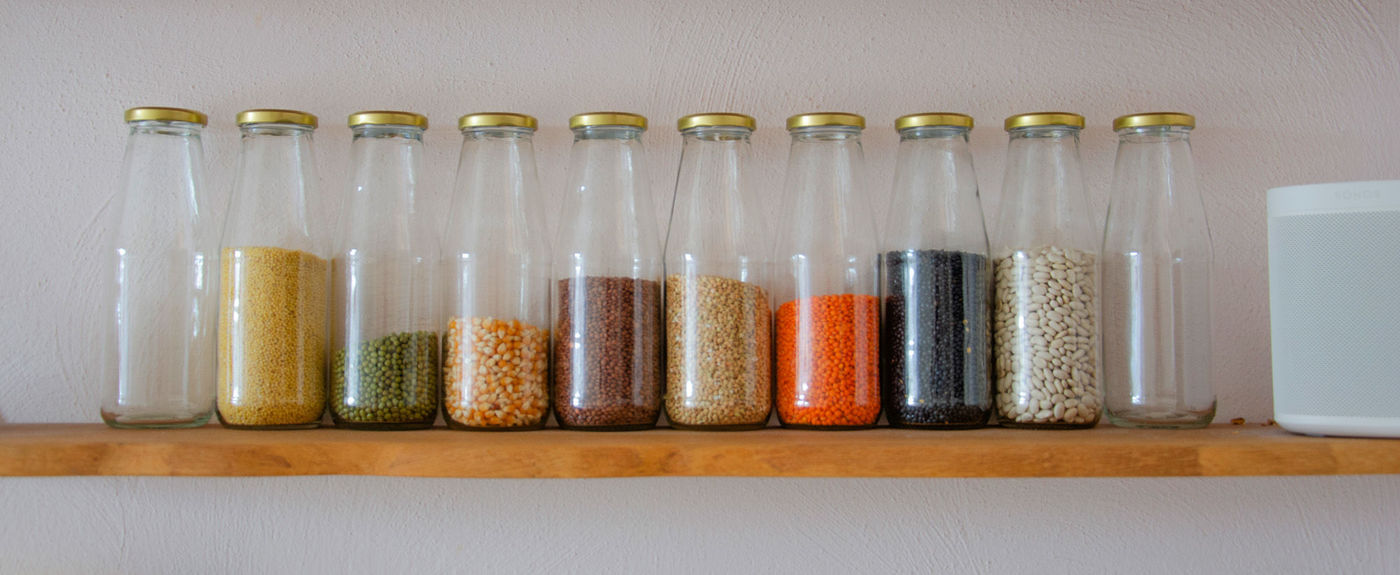 You can do loads and loads of good for yourself and your body by cooking healthy dishes.
Carina Zimmermann, Nutrition Expert, Carina.de
50 RECIPES WITH FLAVOR AND DELIGHT
YOU'RE ALSO SPEAKING AS A PROFESSIONAL WITH YEARS OF EXPERIENCE.
Sure, nutritional science and Traditional Chinese Medicine (TCM) play a great role in the series. At the same time, I don't try to lecture or preach. It's supposed to be fun! Otherwise, it just gets exhausting and doesn't come across so positively.
For me personally, TCM is extremely exciting. It's really crazy, considering all that was developed over 2000 years ago, which still holds true today. I always try to implement the benefits, in a simplified form, in my recipes.
WHAT MAY APPEAR SO SIMPLE DOES REQUIRE LOTS OF WORK BEHIND THE SCENES. AND COMMITTING TO A RECIPE EVERY WEEK IS A TALL ORDER. HOW DO YOU EVEN MANAGE GOING ON HOLIDAYS HERE AND THERE?
Right before a vacation I always prepare a lot and go on these runs, cooking as much as I can. For taste testers, I can always count on my family and a few people at FIFTYEIGHT, who happen to work on-site for a change. They are always super grateful to see the food not only virtually but taste it in real life again.
Then again, I'm always cooking anyways. Only the writing of the texts can be quite time-consuming. But if I manage it in an organized fashion, I will get it all done on time.
DO YOU FEEL LIKE OTHER COMMITMENTS CAN GET IN THE WAY?
​​​​​​​

I really cook every single day. So the recipes we post are actually our meals on the dinner table at home. Which comes rather easy to me. It's just that writing the texts is a different story. And with kids at home it can be challenging. So I mostly get writing the recipes in the evenings, when they're already in bed.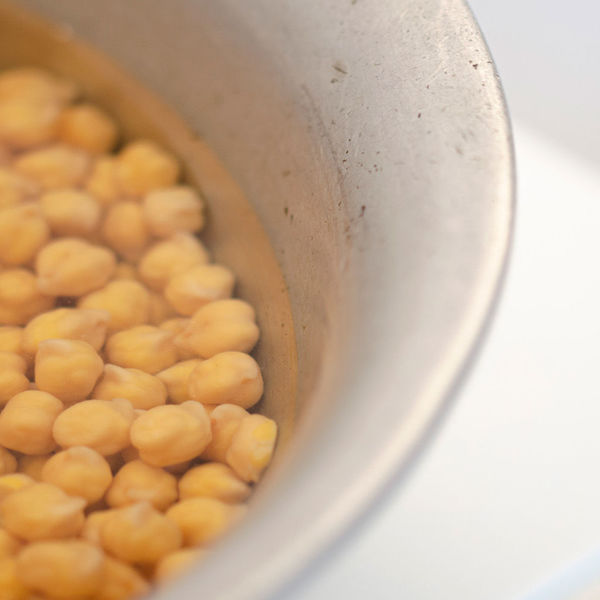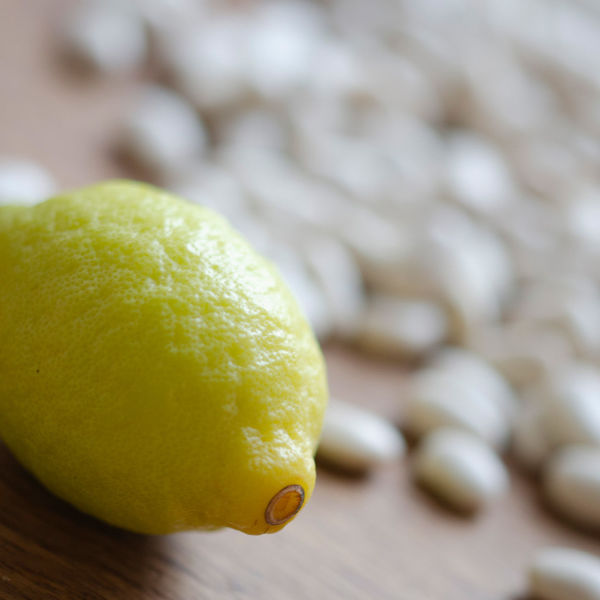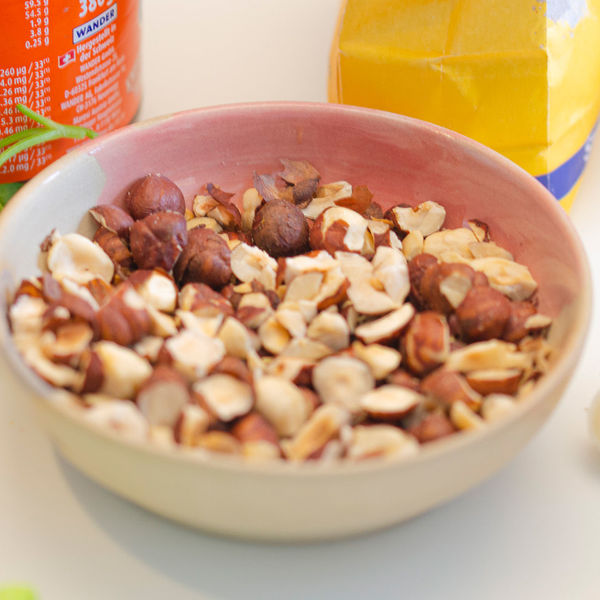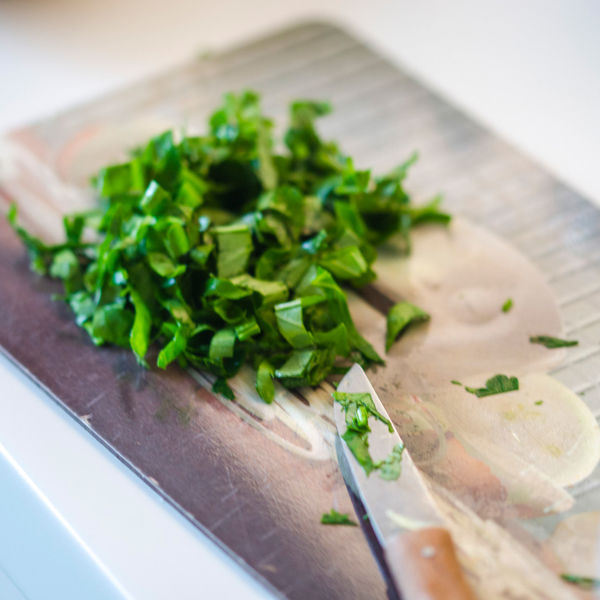 SURVIVING LOCKDOWN IN A POSITIVE SPIRIT
THIS PAST YEAR HAS BEEN REALLY TURBULENT AND EVENTFUL. IN HOW FAR HAVE YOU ACCOUNTED FOR THE SITUATION AROUND THE PANDEMIC AND LOCKDOWN MEASURES WITH YOUR RECIPES?
I never excluded myself from this entire process that we're all going through. Which means that I've always prioritized ingredients and foods that specifically strengthen the lungs and immune defenses.
But also in general, all my recipes are always designed according to TCM principles in a way that all of the body's organs are targeted by the individual flavor groups. In that sense, every recipe is 'complete' in and of itself so that the body is harmonized to do its best. In TCM, all of the five flavors from sour to spicy should be part of the diet in order to 'push' the body's organs to work optimally.
WHAT ARE THE BIGGEST MISTAKES IN TERMS OF THIS DIET?
If someone's diet is too monotonous and for example never contains sour or bitter tastes, the overall equilibrium will suffer. And most importantly: Taking food should never happen as a sidenote, like with a book or in front of the TV. Much rather, food requires an appropriate level of mindfulness, corresponding to the care with which it's been cooked. Due to this appreciation, it can also unfold its healthy effects.
IN OUR CURRENT DIGITAL AGE, THE DISTRACTIONS ARE INDEED NUMEROUS. WHAT ELSE SHOULD PEOPLE BE MINDFUL OF IN THE PROCESS OF EATING?
Never have uncomfortable conversations over food! Only speak about positive things, because while consuming food, you are also taking in the energy. If it's really necessary, you can always get together after the meal to have a frank conversation. While eating, you can also just remain silent and just chew, relish the flavor and take in the positive energy.
FROM A NUTRITIONAL STANDPOINT, WHAT ARE SOME OF THE THINGS PEOPLE NEED MORE THAN EVER IN THE CURRENT SITUATION?
​​​​​​​

It's really key that everyone takes good care of themselves. Just to have enough battery charge for the family, job, remote learning and all that stuff. So it helps to have active breaks in the kitchen, cooking up great recipes. You're rewarding yourself with a warm, nourishing meal that says: "I'm doing something positive for myself." And that makes people content and happy.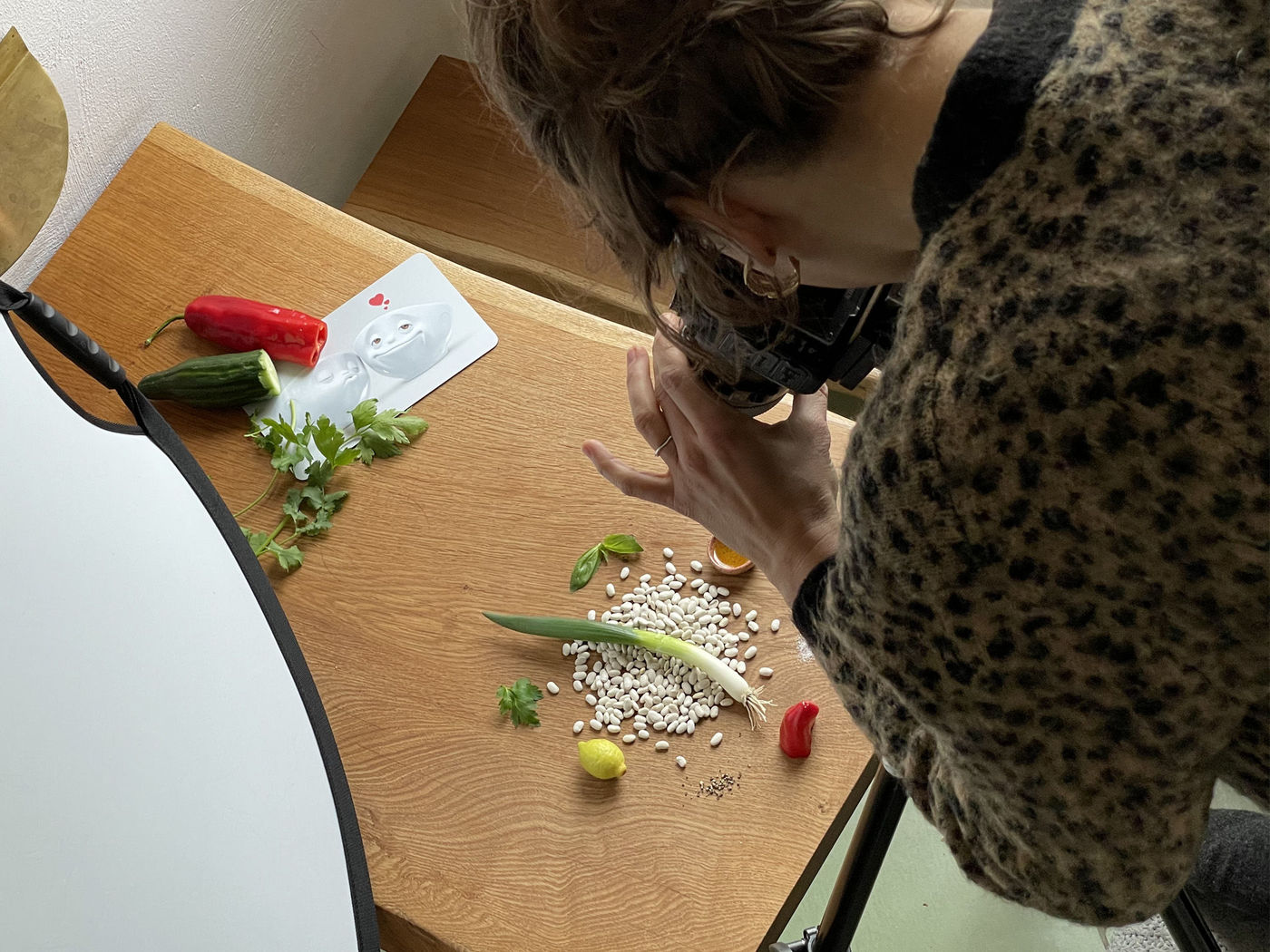 HEALTH IS WEALTH
RIGHT NOW PEOPLE ARE SPENDING MORE TIME AT HOME THAN EVER. ANY ADVICE ON HOW TO STAY MOTIVATED AND HAVING CURIOSITY TO TRY NEW RECIPES?
You can really motivate yourself by trying out at first, how much cooking is even realistic for you, personally. Can I cook something for myself and practice self-care three times per week? If you find a frequency that works for you, it's the best possible start.
After your meal, really sense what's happening in your belly and how you are feeling. Am I satiated? Does it feel good? Do I feel light? Do I feel vitalized? Or rather sluggish? Are there any cravings left after I've completed my meal? Am I lacking something? The more you listen to your digestive system, the more aware you become what kind of food is good for you. And that's for everyone to decide on their own.
AND IT'S YOUR JOB TO PROVIDE INSPIRATION WITH NEW RECIPES?
Sure, the goal is to have something for everybody. And it really doesn't have to be complicated. Not at all! Otherwise, people would never even get in the mood for cooking.
WE ALSO HEARD THAT THERE'S A COOKBOOK IN THE WORKS WITH FIFTYEIGHT. ANY DETAILS YOU CAN SHARE AT THIS POINT?
Not too much. Only that it's going to be an extraordinary cookbook. The way FIFTYEIGHT is planning it… I've never seen anything like it! Not just culinary arts and recipes, but also entertainment and innovation. It's going to be really cool and exciting! As for myself, I will be featured with 13 recipes. I can't really tell you more at this point, but then again, there's always a new recipe every week with the Taste of FIFTYEIGHT Series.
WE'RE ALWAYS HYPED TO SEE IT! WHAT ARE YOUR THREE FAVORITE RECIPES FROM THE PAST YEAR?
Definitely the red beets soup with apple and coconut for that exotic flavor. I'm also a huge fan of asparagus season, so I'm including the green asparagus with walnut salsa. And as a braised dish for some soul comfort, I'm choosing the braised zucchini in tomato sauce from last summer.
THAT'S DEFINITELY A BALANCED AND TASTY SELECTION OF GREATEST HITS! WE'RE PUBLISHING THEM NEXT WEEK! THANKS FOR THE INTERVIEW, CARINA. THANK YOU AND PLEASE KEEP THE HEALTHY RECIPE IDEAS COMING.
As a special treat, Carina shares her Top 3 recipes from the series so far in this story on our site!