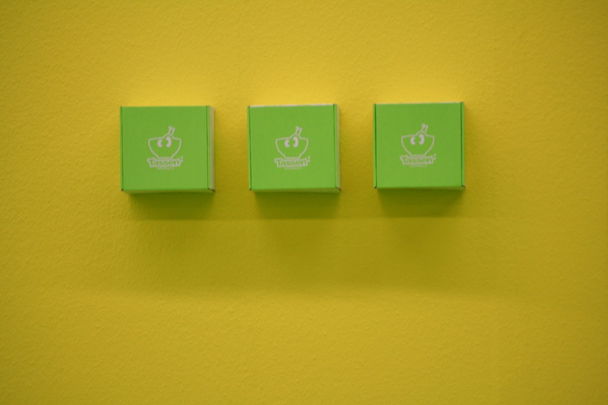 TASSEN trade shows: Decorate Life 2008
Talk about doing it big. At the 2008 edition of Decorate Life tradeshow (today called "Tendence"), we continued our special cooperation with the Frankfurt Fair Centre and designed a large chill out area with special TASSEN animated movies on display. The real kicker was that we had 300 sq. meters to play with this year – enough room for some major chilling out.
We approached the task with relish and created an equally bright and colorful space, as well as a quiet haven to offer a break from the busy trade show environment. This cozy set-up, replete with comfy lounge chairs and ambient music, really struck a nerve with many visitors from Asia, who used the opportunity to battle their jet-lag with a quick trade show nap.
And as far as products go, we also had a couple of new additions in our line-up to announce: the very first two espresso cups ("happy" and "sleepy"), the first six of our colorful cutting boards and the very first colored versions of our 500ml bowls (red, green and blue). Many visitors were inspired to decorate their life with some TASSEN.

Corresponding products