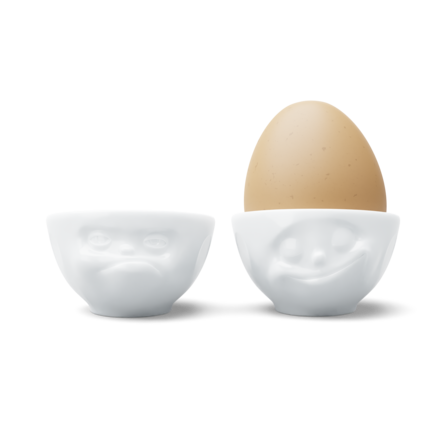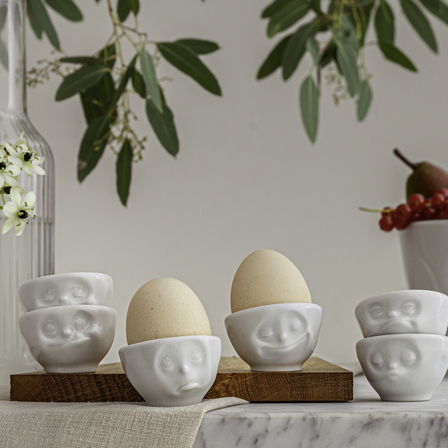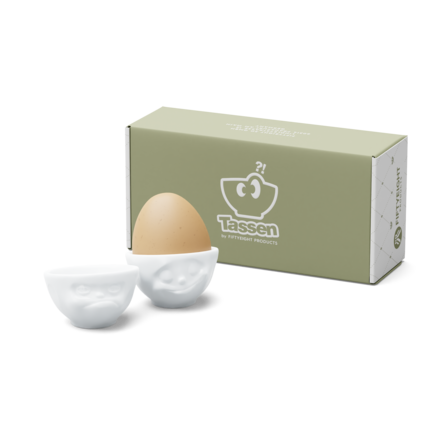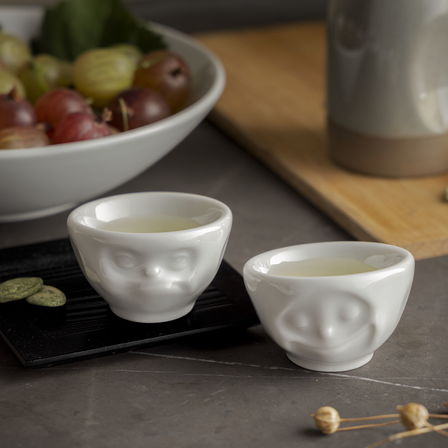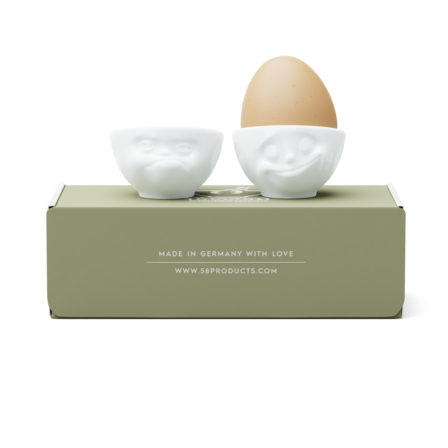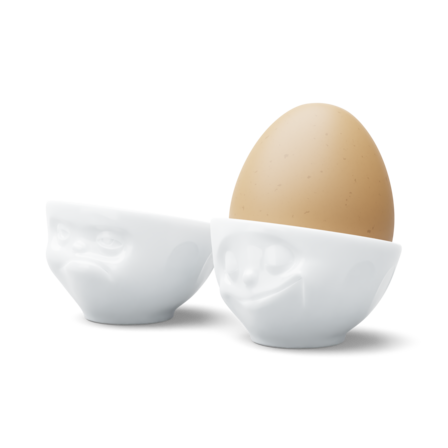 Egg cup set no. 3 "Happy & Hmpff" in white
The perfect mini container for all kinds of table-side knickknacks: spices, Fleur de Sel, herbs, wasabi, one scoop of ice cream etc.

Capacity: 1 egg, each

Height: 3.7 cm / 1.4 inch
Cross section: 5,4 cm / 2.1 inch

Dishwasher and microwave-safe
Genuine hard porcelain, break-proof hotel quality
Footed base, enameled top rim
100% Made in Germany
Shipped in exclusively designed gift box.