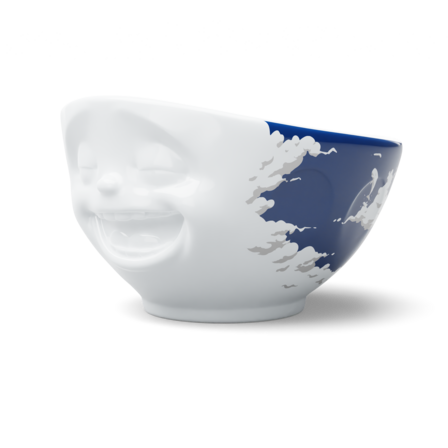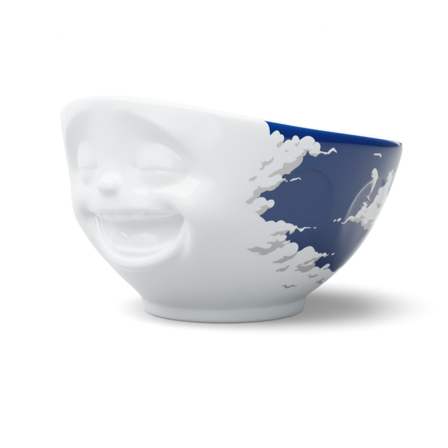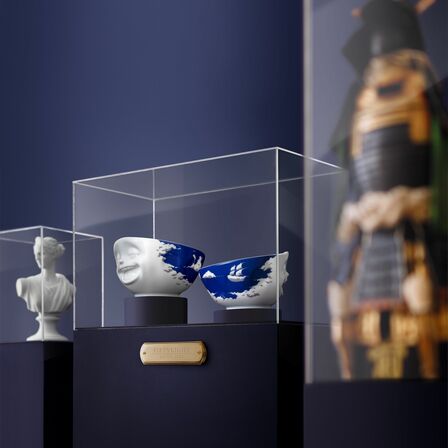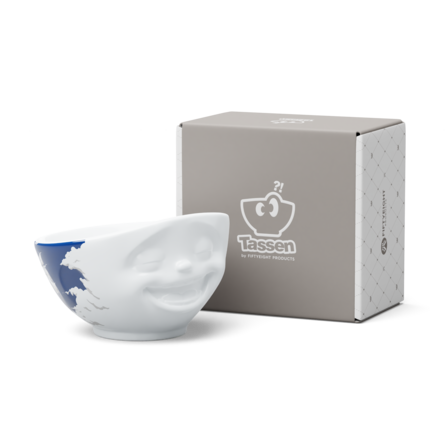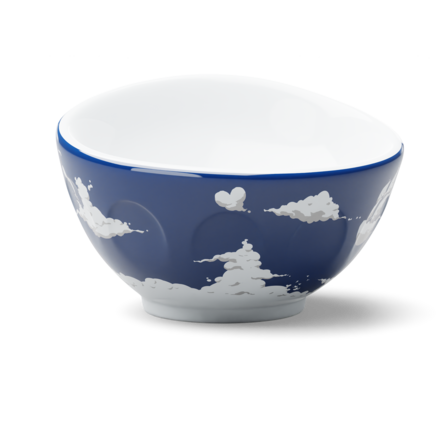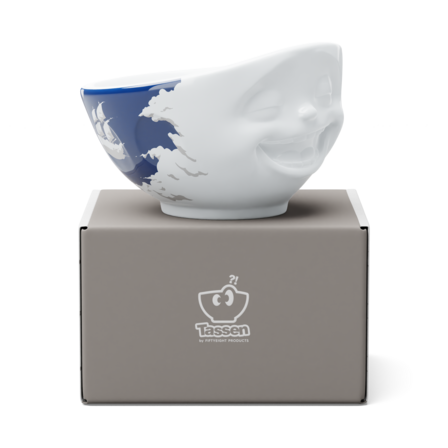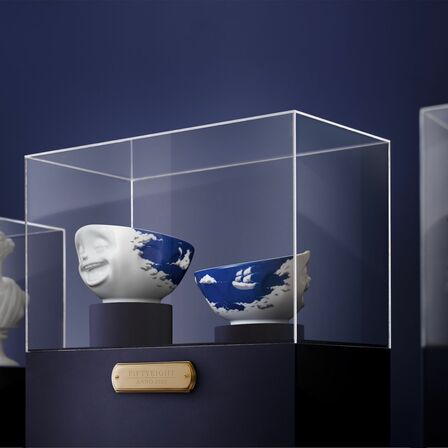 Bowl Laughing - Heavenly - Special Edition, 500 ml
Bowl Laughing - Heavenly - Special Edition, 500 ml
Our 500 ml LAUGHING bowl is available for the first time as a Special Edition with heavenly blue decoration.
This hearty laughter merits an extra portion of glamour, bringing even more joy to any set table. We have waited a long time for this beautiful table decoration. We are delighted to initially offer this product exclusively through our partners in retail shops.
Bowl LAUGHING - HEAVENLY - Special Edition
Capacity: approx. 500 ml / 16.9 fl oz
High: 9.8 cm / 3.9 inch
Cross-section: 16.6 cm / 5.9 inch
Dishwasher and microwave-safe

Genuine hard porcelain, break-proof hotel quality
Footed base, enamelled top rim
100% Made in Germany
Shipped in exclusively designed gift box.