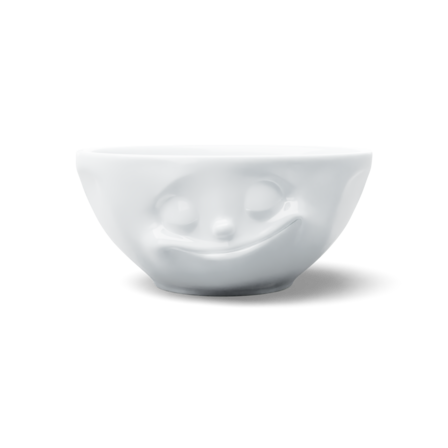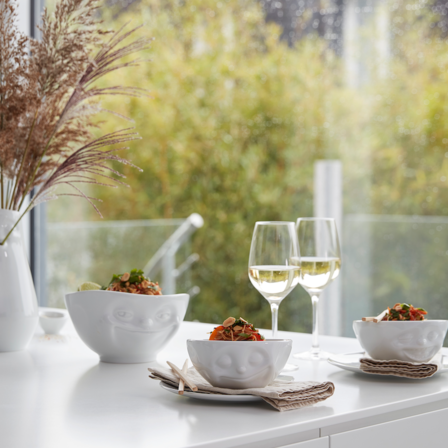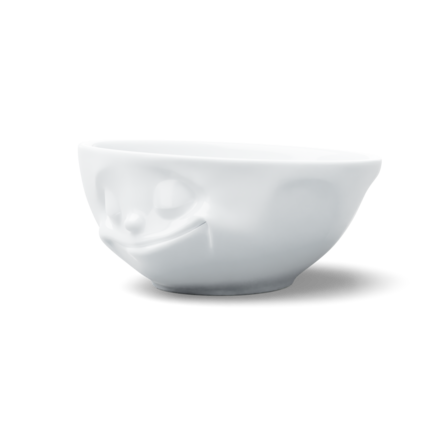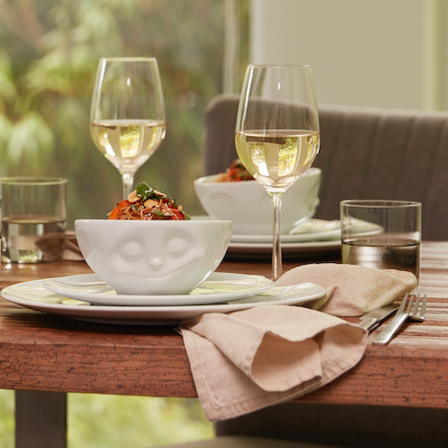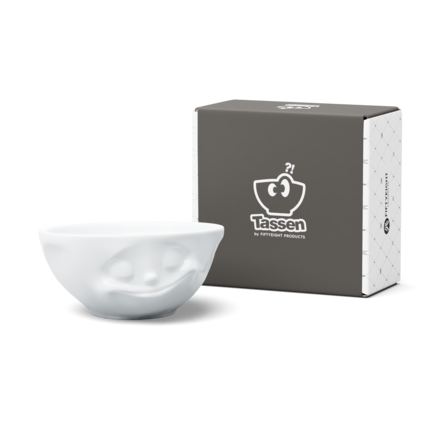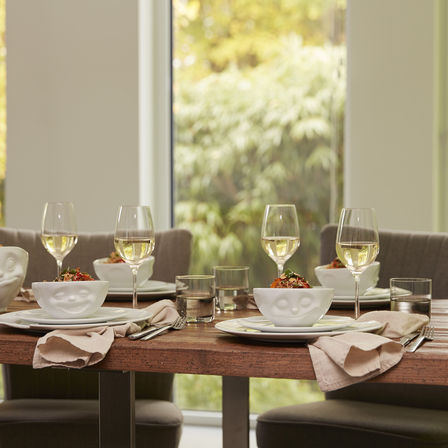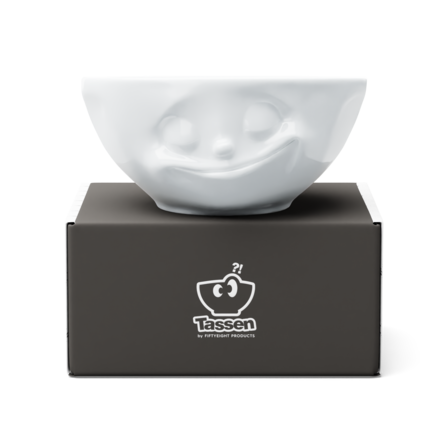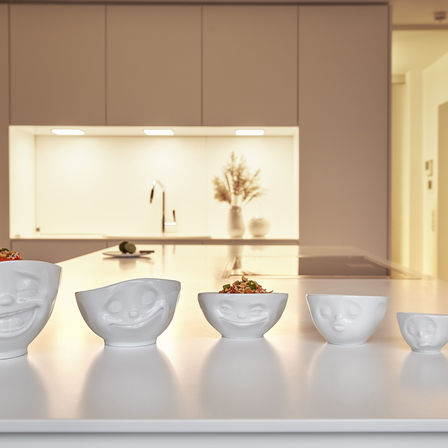 Bowl "Happy" white, 350 ml
Our 350 ml Bowl "Happy" in white
 We're introducing the Extra Bowl at 350 ml capacity. We called it the "extra" because it bridges the gap between our small 200 ml bowls and our regular 500 ml bowls as the perfect in-between size.
You know, for something extra.
With a lower and wider cut than our other bowls, the Extra Bowl might just become your new favorite go-to bowl at a capacity of 350 ml.
Perfectly suited for serving anything from ice cream to tapas and hearty dips, the Extra Bowl is now available in four of our most popular facial expressions: "Grinning", "Happy", "Tasty" and "Laughing".

Capacity: approx. 350 ml / 11.8 fl oz

Height: approx.  7,5 cm / 2.9 inch
Cross section: approx.  13,8 cm / 5.4 inch
Weight: 380 g / 0.9 lbs
Dishwasher and microwave-safe
Genuine hard porcelain, break-proof hotel quality
Footed base, enameled top rim
100% Made in Germany

Shipped in exclusively designed gift box.