TALENT Release: Beethoven & Mozart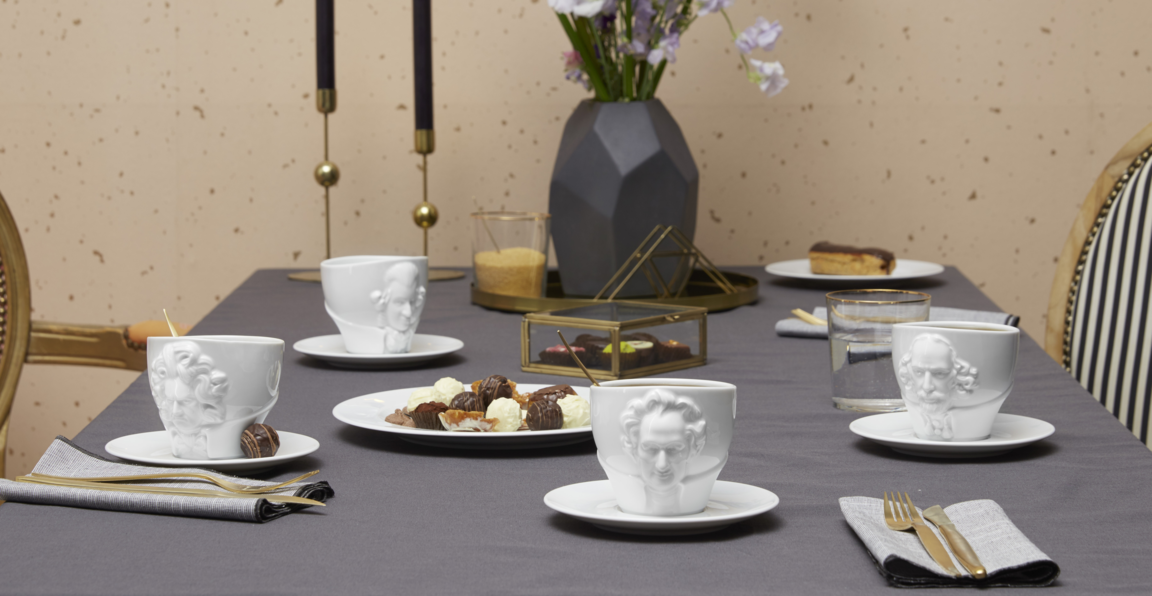 Wolfgang Amadeus Mozart meets Ludwig van Beethoven in the overture of our brand-new product line: The first two TALENT Cups pay homage to these all-time classic composers.
They're finally here! After months of painstaking research, countless design sketches, and meticulous feedback loops, our new series of TALENT cups celebrate their official launch.  
Starting things on a high note, we have selected from a pool of serious contenders two of the world's leading creative heavyweights: Composers Wolfgang Amadeus Mozart and Ludwig van Beethoven. Both of these composers are considered trailblazers in their own right and still enjoy a dedicated following worldwide. And what better choice for the overture of our new TALENT product line than these two classic geniuses?  
TALENT is an exclusive series of cups featuring the portraits of select personalities as hyper-contoured renderings of their facial expressions, crafted from high-grade porcelain in an elaborate production process.  
With its subtle smile the face of Mozart constitutes a perfect counterpart to the fierce scowl of Ludwig van Beethoven. During the design stages, the portraits of both composers have been modeled in three-dimensional computer renderings based on iconic paintings, statues, and marble busts to capture their likeness in porcelain.
Rounding out the premium product presentation, the TALENT Cups series will ship to retail in upscale, graphically ornamented gift boxes. Partially coated in glossy UV-finish, the boxes feature transparent see-through panels for showcasing the beautiful porcelain products on the inside. The premium packaging also keeps the artistically designed cups and embossed saucers safe from harm.  
Here are the "hard" facts about the TALENT Cups Series by FIFTYEIGHT PRODUCTS:  
· Coffee cups and saucers from hard porcelain
· 3D-modeled artist portrait with sculpted details
· Filling capacity approx 9 oz (260 ml)
· Shipped in premium gift boxes
· 100% Made in Germany