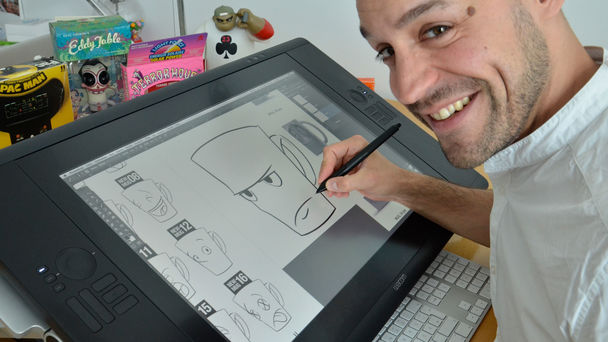 Behind-the-scenes interview: Designer Max Zimmermann about the new TASSEN Mugs
In den neuen Kaffeebechern steckt wieder einmal jede Menge Liebe zum Detail und viele kreative Schritte bis zur vollendeten Form aus 100%-Hartporzellan. Wir wollen in diesem Interview einen Einblick geben, wie die Mugs das Licht der Welt erblickten.

Also rückten wir dem Schöpfer der Mugs, FIFTYEIGHT 3D Mitbegründer und Designer Max Zimmermann auf die Pelle, bis er uns im 58 Products Studio über die Schulter blicken ließ.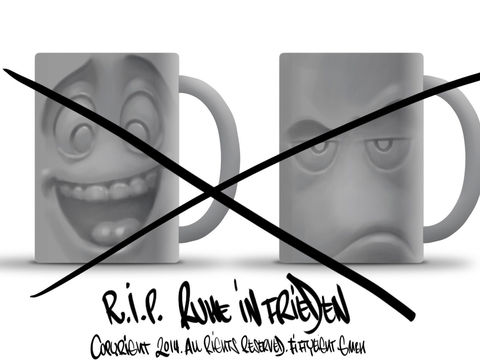 Hi Max, thanks for talking to us about Mugs! What's the creative process behind a new TASSEN product? Do you usually start with a sketch?
When it came to making the new mugs, at first I had a couple of different approaches in mind. Because in the first step, it was all about defining the basic shapes of the mugs and seeing about the implications for getting them into actual production, which has a lot of requirements. The first version, for instance, was not conically shaped like the finished product, but featured straight lines, like you would imagine a "boring" office coffee mug.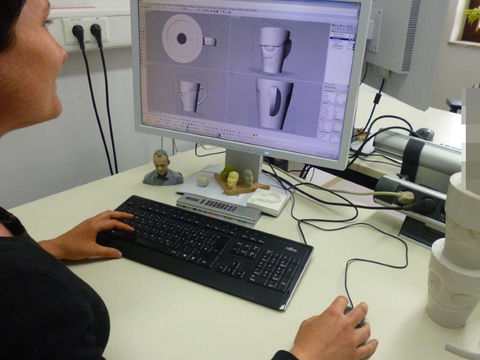 Und dann hast du dir Rückmeldung aus der Herstellung geholt, von wegen ob so etwas auch in der Produktion umsetzbar ist?
Genau, dann kam erstmal aus der Produktion vernichtendes Feedback, was die Machbarkeit angeht. Also musste ich erstmal meinen "Papierkorb entleeren" und mich von dem ersten Ansatz komplett verabschieden.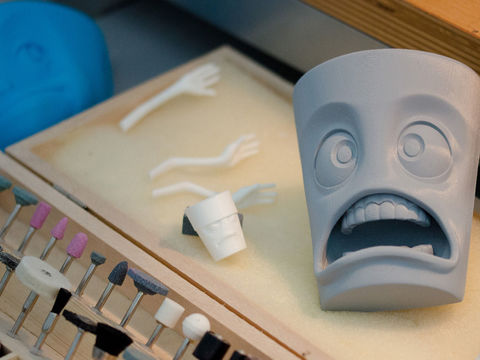 And how did you end up with the 3D-shape with the wide open mouth?

I created an AAAAHHHRG! pose in the 3D program, which I found super funny. Like I mentioned earlier, that was one of about 30 total shapes of which the character's technical set-up is composed.
Then I took the shape and printed it on our in-house 3D-printer, just to see what it would look like in real life. But that was more of a creative departure, a side-product of the whole mugs production, if you will.
But naturally, that's a pretty extreme facial expression, which will be hard to combine with the other shapes. At the same time, it's characteristic of the expressive nature we're going for in the new mugs line.

Overall, the aesthetics of the mugs are rather unique. How did you create the look that is a bit of a departure from previous bowls and cups?
Like I said, we were trying to create a counterpoint to our previous TASSEN products. Something like a new species within the same universe. Their common features are in the curvature of the porcelain, as well as the material itself. The new line enables us to tell new jokes and stories with our mugs, and we can expand our humor and storytelling capabilities by bringing them onboard.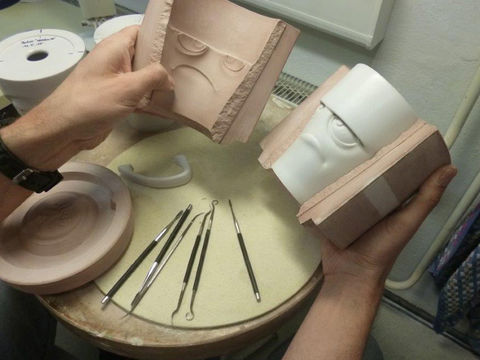 What are people going to say when you walk into your local bakery or cafe to get a refill of coffee with one of the mugs?
They're bound to be conversation starters… Most definitely! Overall I always thought that our porcelain products can be the start of a conversation in the real world. After all, that's the key component of our porcelain line: Bringing people together! Getting people to communicate, and in the best case scenario, making them laugh and smile together is what it's all about.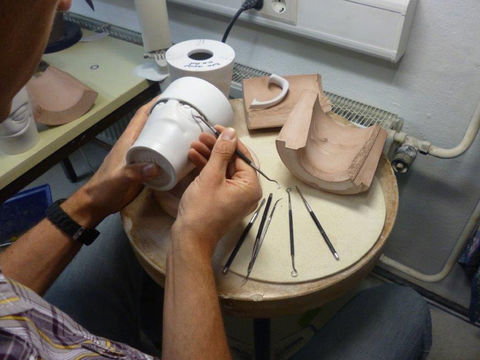 Dabei war mir aber klar, dass ich einen deutlich forscheren Character machen wollte als die bisherigen TASSEN. Daher kam auch ein lustig ausgearbeiteter "grummeliger" Gemütszustand zustande, den wir jetzt auch produzieren.

Corresponding products