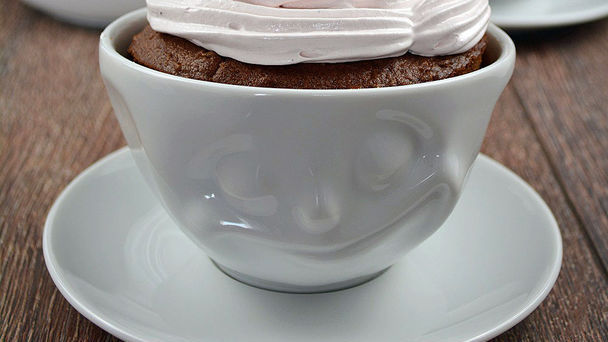 Baking delights with TASSEN
Chocolate cup cakes straight from the oven (for 5 TASSEN bowls)
Here's how we're turning up the heat this summer: In cooperation with our friend, Tobias the cake maker, we're bringing you a recipe that puts our little TASSEN bowls into the hot zone. You heard right: Our tasty chocolate cup cakes come straight from the oven, baked in our porcelain dishware.  
Way too hot? Not in the least! All our TASSEN porcelain products are baked inside a hot oven. At our German porcelain factory, the bowls receive their finishing touches in an industrial grade oven. During the so-called gloss firing, the bowls spend 7 hours in the hot oven at 2588F, documented in this behind-the-scene Video.
One important thing to keep in mind is that the TASSEN bowls should be at room temperature before cake baking, and not stored in the fridge. Otherwise the temperature difference could pose a problem.
But what are we waiting for – let's get started with baking delights with TASSEN! Here are all the ingredients and steps to feed your sweet tooth:

Corresponding products