TASSEN - The Script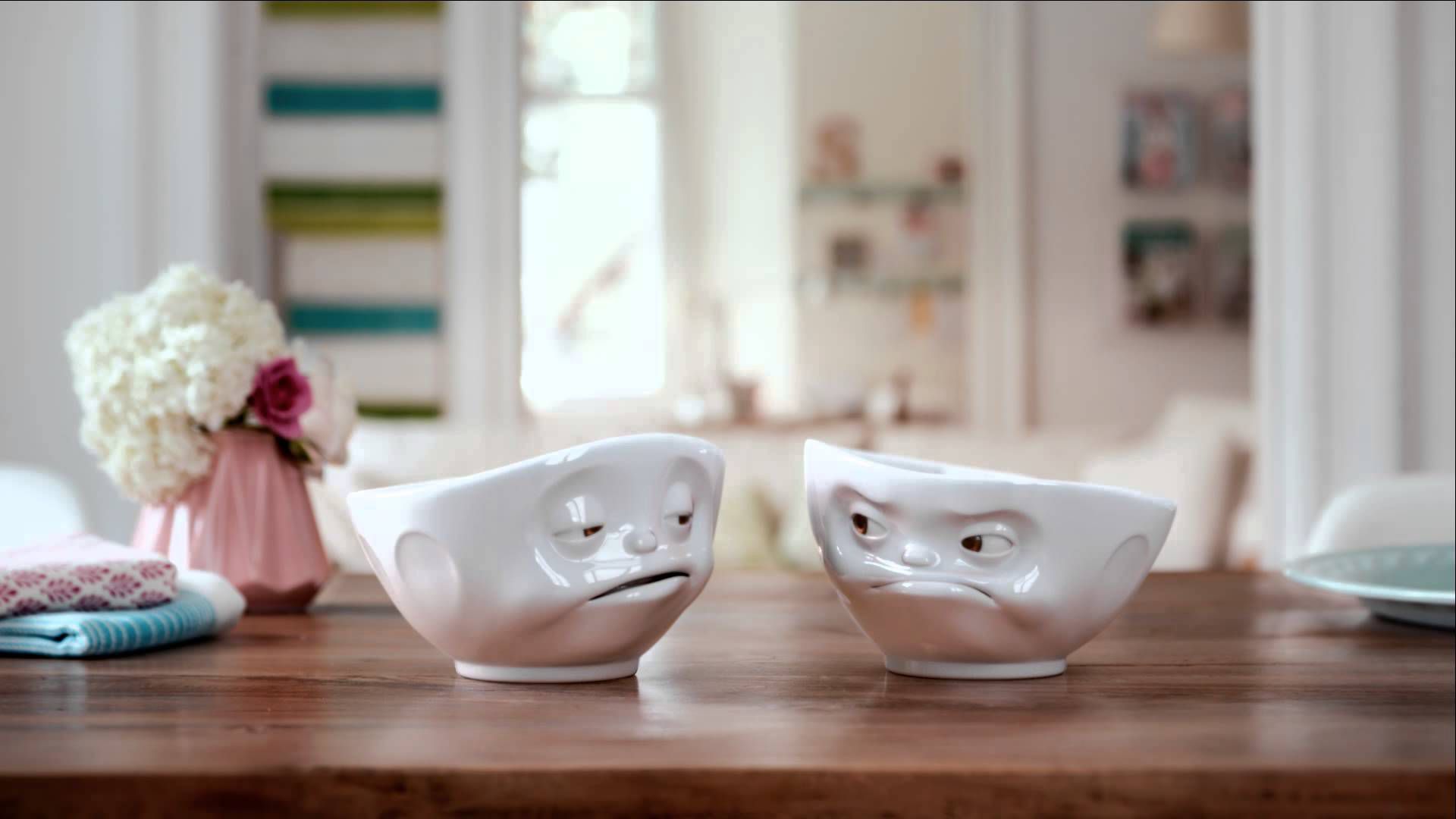 Once Up On a Table – Hollywood, Here We Come! Our TASSEN characters have been secretly dreaming about a career in the international movie business. And the fans... the fans have been waiting for their next film!
Our dream of bringing TASSEN into the hearts (and kitchen cabinets) of people in all countries around the world is slowly but surely becoming a reality. And as more international customers are discovering our fun products, we receive more and more requests for English-language TASSEN movies from all over the globe.
But making English films is actually easier said than done, it turns out. Many, many questions popped up when we began thinking about it.
Like, 'What kind of English do people want to hear... British, American... Australian!?' Who's available as voice talent? And what kind of jokes and punch lines will actually work with an international audience?
After some serious thinking – and lots of tea and espresso slurped from our favorite porcelain dishware – we decided on keeping it close to home. The folks on our creative team went for a few English lessons and, in usual Fiftyeight PRODUCTS fashion, rolled up their sleeves and did it all themselves.
For the story line and visuals, we decided that a previous TASSEN film geared around the motive of 'flatulence' – an international phenomenon, as we hear (*cue fart noise*) – proved the perfect canvas for an English-language interpretation.
So there you have it: "The Script" is here. And we know, you want more! Rest assured, we're already working on the next English-language adventures for our illustrious cast of TASSEN characters. Hollywood, here we come. Thank you for watching.
?This movie has been produced by FIFTYEIGHT ANIMATION. (2014)
All TASSEN movies in our You Tube Channel