Artist Profile: Melanie Freitag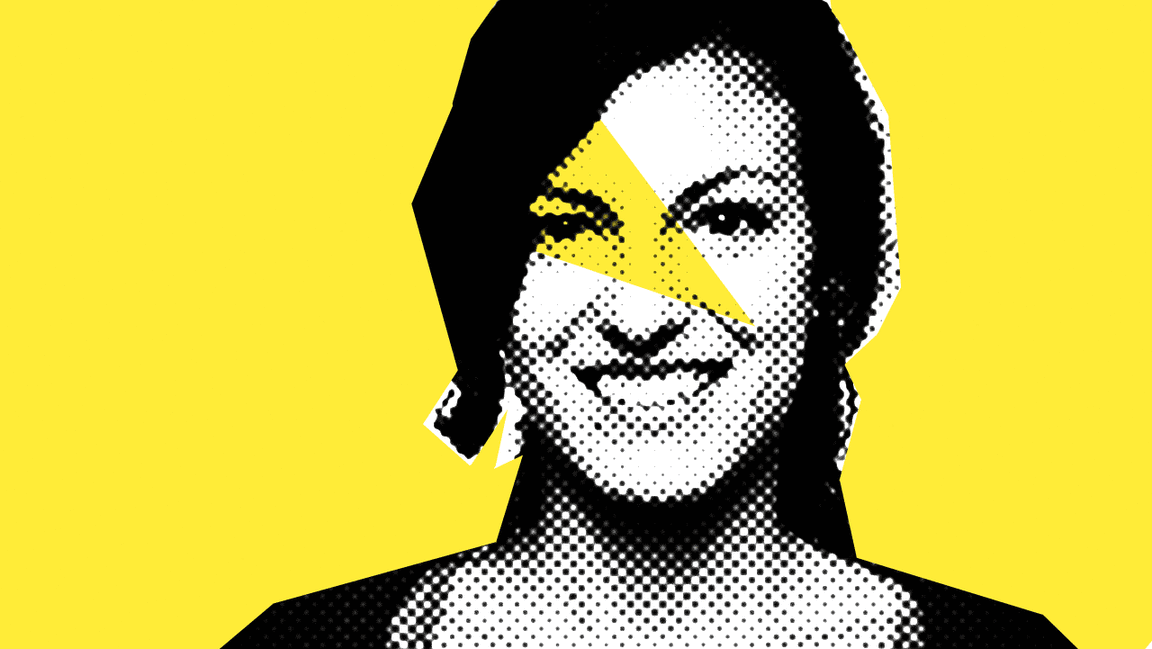 Sure, we enjoy clean lines and concreteness, but we also love a more abstract approach. Especially when it's the works of Melanie Freitag, who dazzles observers with her abstract oil paintings and colors and shapes.
58A: Your images are captivating with their colors and shapes. Are your dreams also this visual?
?
Melanie Freitag: I do dream in color, but much less abstract, more narrative. I love all the beautiful colors in nature, which are among the inspirations for my sketches and the process of arriving at forms, with a tendency towards the most reductive new forms. Painting, on the other hand, is more characterized by thinking in surfaces. It's about finding color compositions and the sensitive interplay of layers of color.

58A: Does an artist need to produce a creative output all the time, or is taking a break from art also legitimate?

Melanie Freitag: This instantly makes me think of the quiet before the storm. Output really requires some kind of input. Creativity is much like the change of seasons, from calm, observing, collecting to an exuberantly active act of expression.

58A: You currently live in Berlin, a town with hundred of thousands of artists. Is that inspiring or somehow intimidating?
?
Melanie Freitag: My roots have brought me back to Berlin. I'm inspired by a large and open creative environment, if that's what I'm looking for. For me it's important to put a focus on myself and my passions, not comparing myself to others.

58A: You don't like settling on just one medium. But which medium could tickle your fancy?
?
Melanie Freitag: Throughout my entire time at art school, I was unable to limit myself. I thought I didn't have to. Now I've long-since become pretty happy with my polarity. I'm a big fan of colors and paper, so I'm currently drawn to print, especially screen-printing with all its working steps. I enjoy the combination of drawing and colors, the experimental work on the computer and finally the actual printing and tinkering in the workshop until you finally get to hold the final work in your hands.
?
58A: Art and commercialization – when does it become whack?
?
Melanie Freitag: Well, art is in the eye of the beholder. I'm big on aesthetics but don't have any problems with commercial things. But whenever works of art are just empty pieces strategically aimed at collectors and cheaply produced, tasteless and overloaded works are pawned off, I can do without it.

58A: Aside from laughing, what else do you enjoy? 

Melanie Freitag: Racing around the city on my road bike and enjoying my old home turf in the South-East of Berlin on a sports boat.
?
58A: What's your favorite – sushi or beet carpaccio with feta cheese?
?
Melanie Freitag: Mmmh, yummy! I'm equally attracted to both.

58A: Aside from world peace, what do you wish for?
?
Melanie Freitag: My own store as a platform for social art projects with my own workshop.
?
58A: Let's talk about material things: What will be your next big purchase?
?
Melanie Freitag: Probably a pair of roller skates. I just discovered Roller Dance in a big way.

Bio
Melanie Freitag was born in 1980 in Berlin, where she grew up until the fall of the Berlin Wall. Afterwards she lived in the Taunus region and since 1998 in Frankfurt with some short interruptions.
2003 -  2011 School of Design (Hochschule für Gestaltung) Offenbach in the Art faculty, focus on drawing and painting
2008 - 2010 Stay in Berlin: auditing student at the University of the Arts, painting with Pia Fries and Anette Haas, artistic cooperation with Atelier Anselm Reyle; later assistant to artist Katja Strunz
2010-2012 Offenbach am Main: Earned degree, final thesis on Media Sociology, initiatives in social sector, teaching art at an after-school project at Bettina School, language education for adolescent immigrants, supervised living project at Praunheimer Werkstaetten youth workshop
Back in Berlin since April 2012: Youth initiatives offering art to adolescents at integrated secondary school in Kreuzberg, 48h Neukoelln Festival, interactive social art project
Melanie Freitag lives and works in Berlin.