TASSEN trade shows: Tendence 2012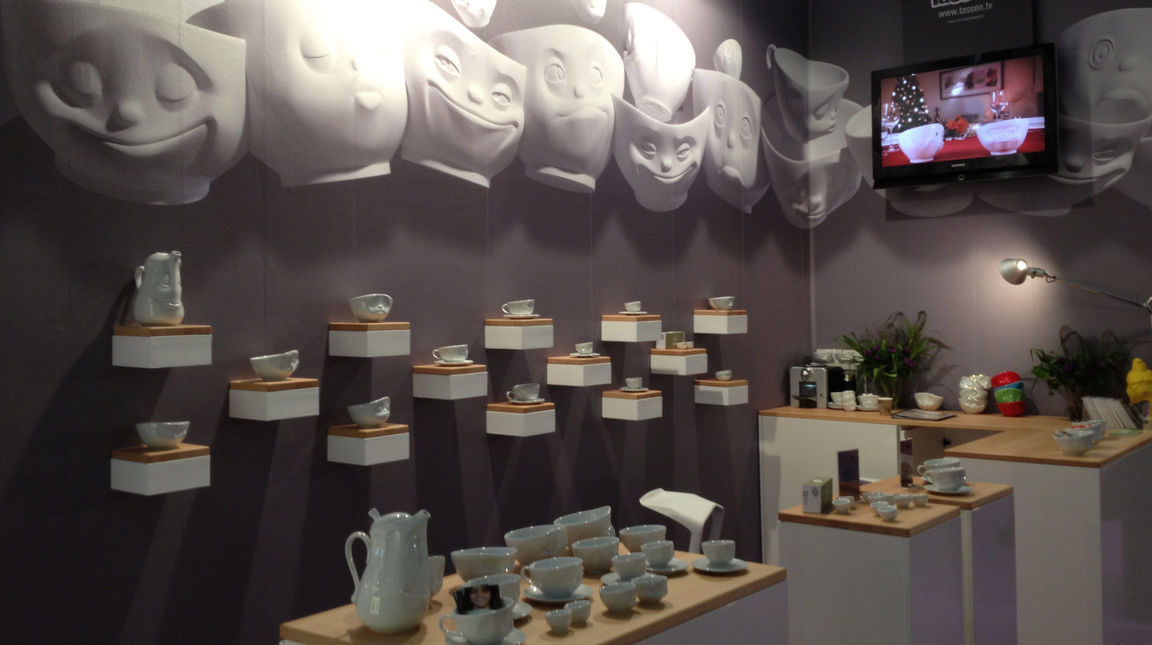 We've always had a tendency to really like Tendence trade show in Frankfurt. Because it's practically a home game for us, and we could not imagine a better place to show the world our latest novelty: Egg cups with smiling faces – even 100% Made in Germany.
For the 2012 edition of Tendence consumer goods trade show, the smallest and at the same biggest highlight was without a doubt: Our little egg cups with "dreamy" and "kissing" faces.
"Awwwww, these are sooo cute, I have to have one!" was the most commonly heard response on the exhibition floor. We were delighted to get such great feedback, especially since the little cups had been on our wish list for some time now. And make no mistake: Cute egg cups are not only in high demand for Easter, but just ask our retailers: For the 2012 Holiday season, the little set was one of the major sellers.
Another novelty included our "happy" TASSEN coffee cups, which our customers had been expecting for a while, and all were happy about this latest addition to the family.
We also attracted some serious media attention: Because our products have been hot items at designer stores – and not just in Germany – the Frankfurt Trade Fair media folks produced a snappy company profile with an interview at our booth.
The most important milestone, at least to us personally, was the change in our supply chain to manufacturing 100% in Germany. The announcement of our "Now made 100% in Germany" policy officially came at Ambiente trade show in 2013. A real win for FIFTYEIGHT Products, and 100% feel-good guarantee for our customers.