TASSEN trade shows: Tendence 2010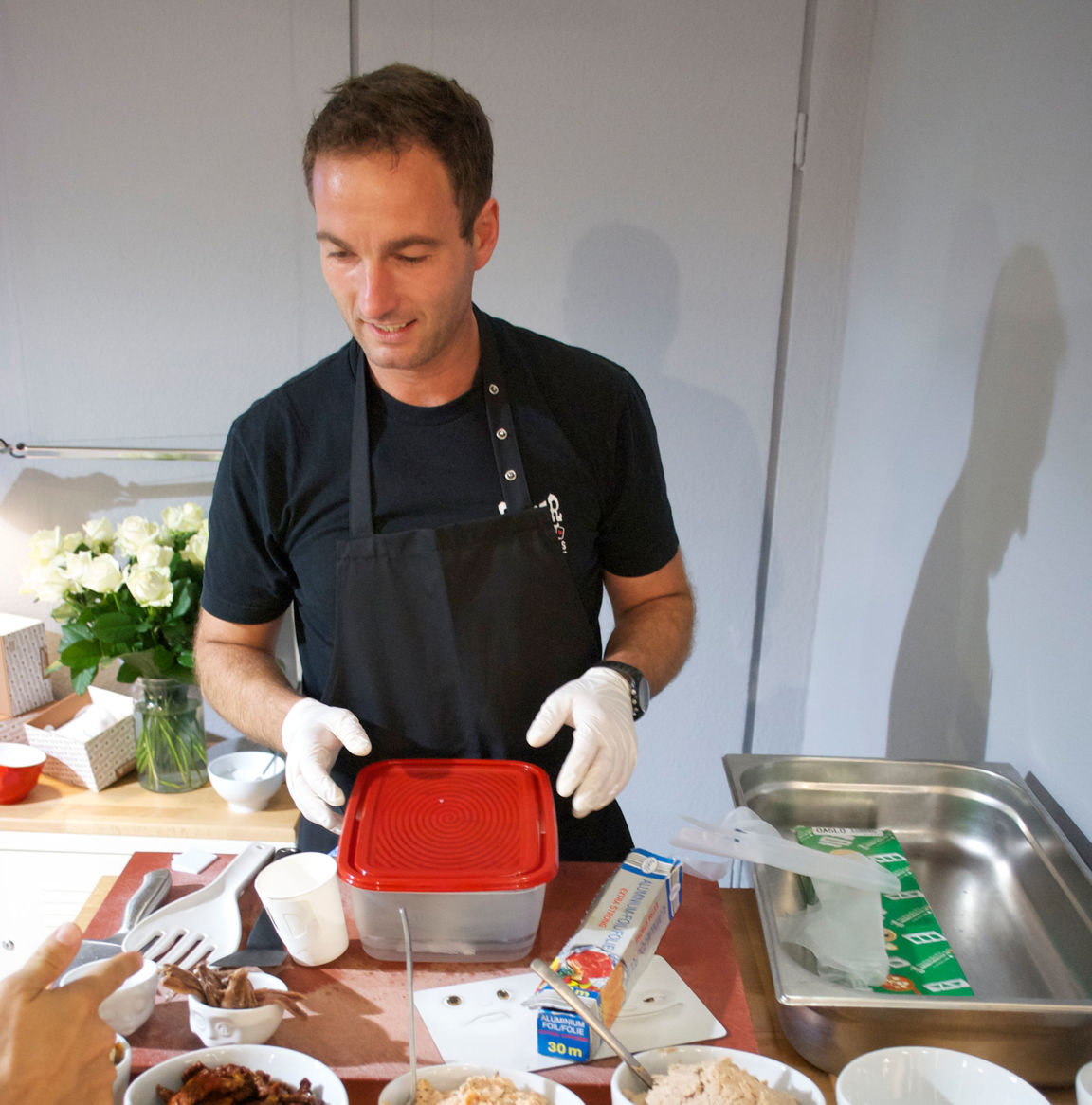 Because the theme for our exhibition hall at the 2010 edition of Tendence trade show was "Young & Trendy," we had to pull out all the stops: New TASSEN products and fresh Japanese Onigiri rice sandwiches.
In the run-up to Tendence trade show in 2010, we worked extra hard to get two new products ready to be announced at the Frankfurt Fair Centre: Our extraordinarily large jug, as well as the latest addition to the espresso TASSEN cups line with the "kissing" face.
The jug was a pretty big (in the truest sense of the word) departure from our previous products, so we were eager to get some feedback from our audience. The character behind the jug also brings its very unique set of personal characteristics to the table and developing the face and personality was a welcome challenge to our team. For our 2010 animated Holiday video feature, we went and gave the jug a warm-hearted, jovial persona – a solid counterpart to our quarrelsome little cups. And how about the audience at the show? They loved it! Wow, what a relief!
This year marked our first time exhibiting at Hall 11.1, which was themed "Young&Trendy" in the trade show manual. To live up this high mark, we went extra hard in the paint to switch from our previous booth design to a more tranquil, upscale concept to make our visitors – and ourselves – feel extra comfy.
For a special culinary treat, our good friend Lars Schwenk of Mjam restaurant had some surprises in store. His artful take on Japanese rice sandwiches called Wichy's had customers lining up down the hall to get their snack on at our booth. Arrigato, Lars-san!
Rice sandwiches are known as "Onigiri" in Japan and are enjoyed every day as one of the most popular street foods. Mjam made history as the first restaurateurs to offer Onigiris in Germany.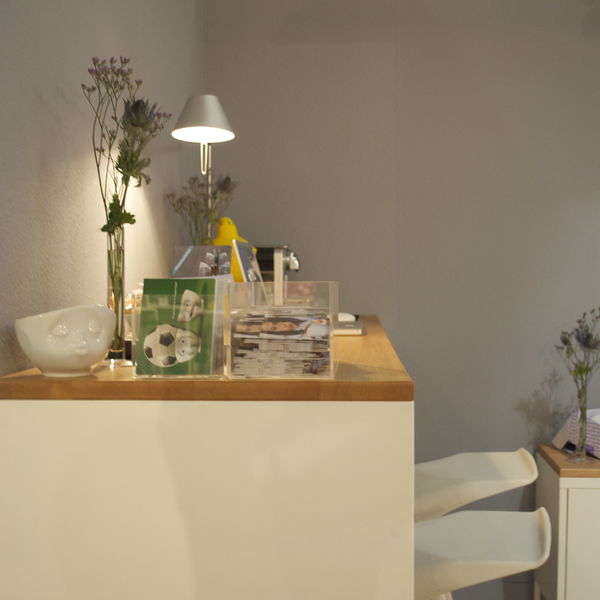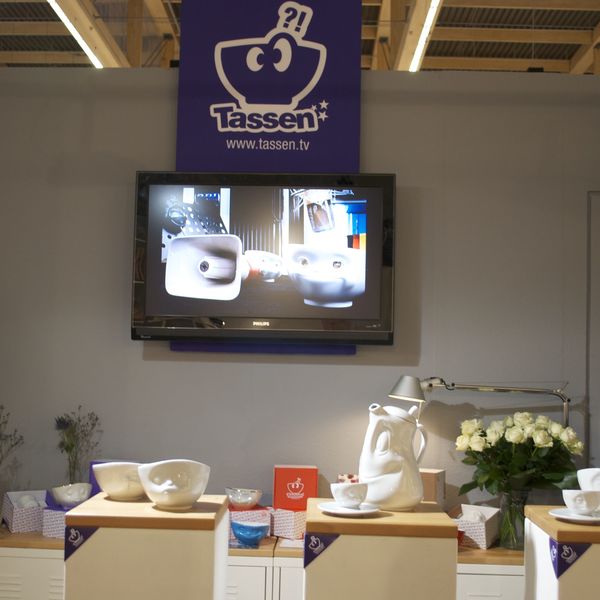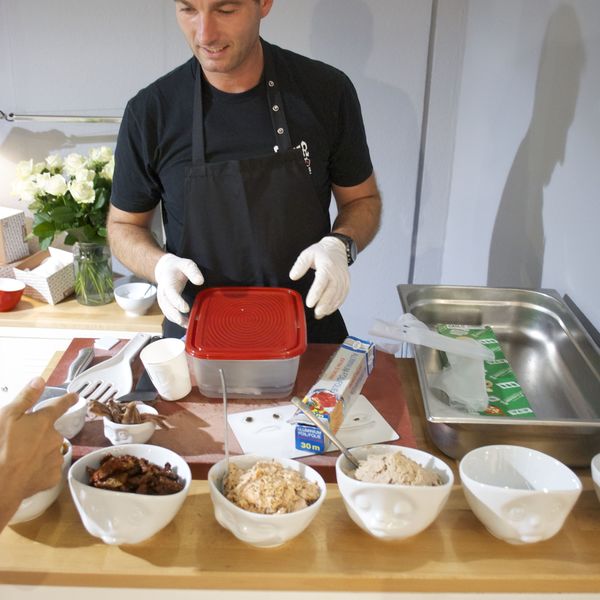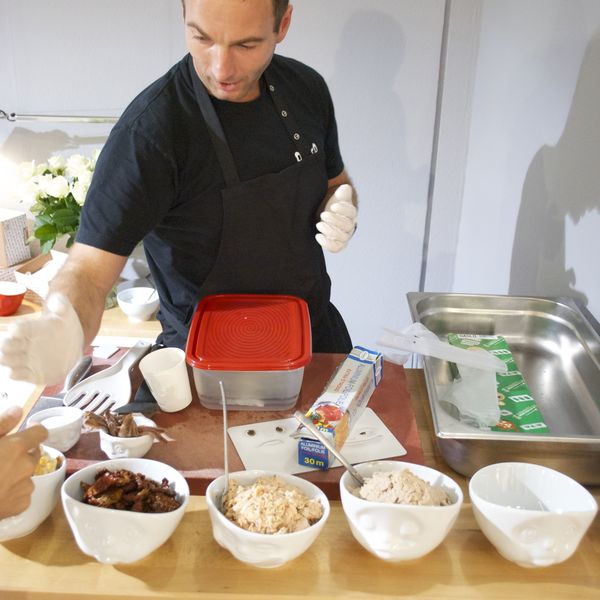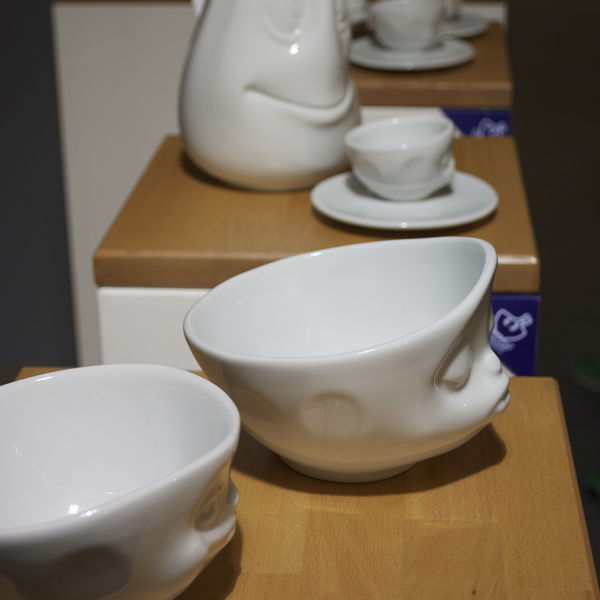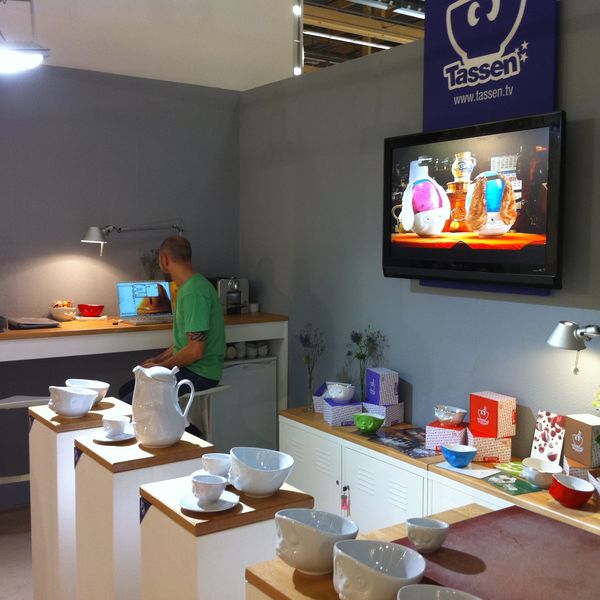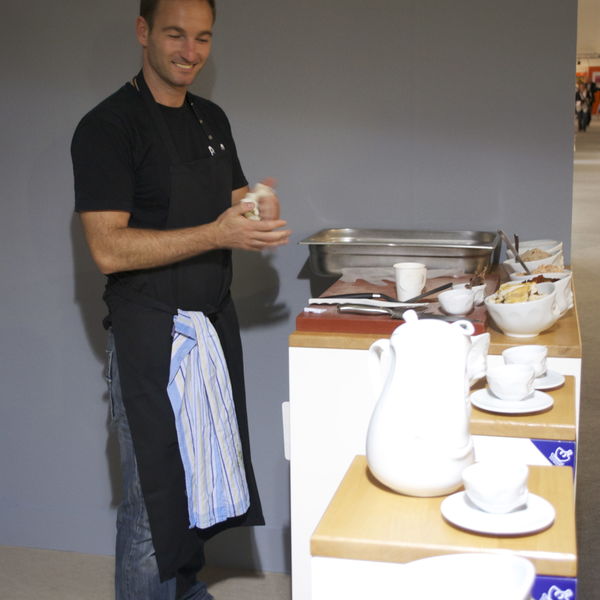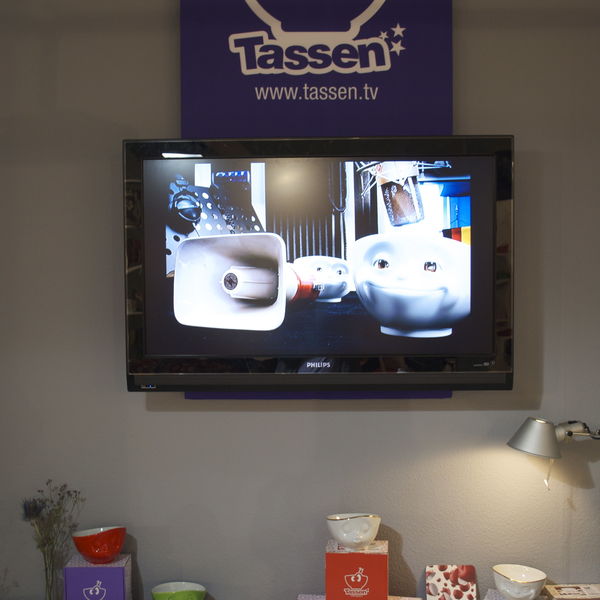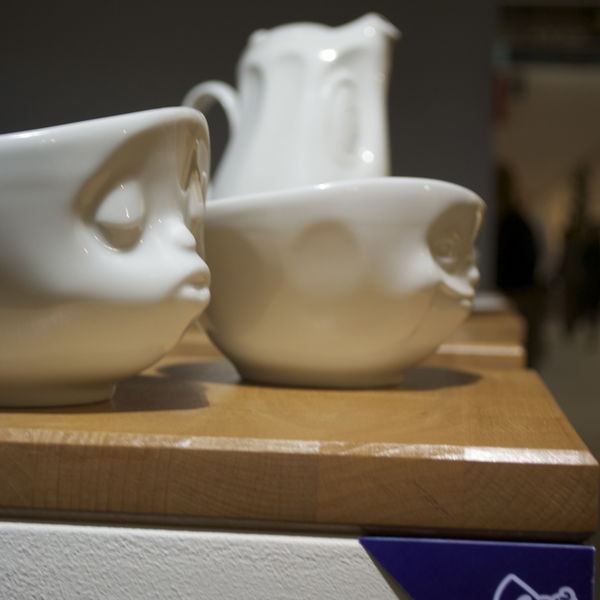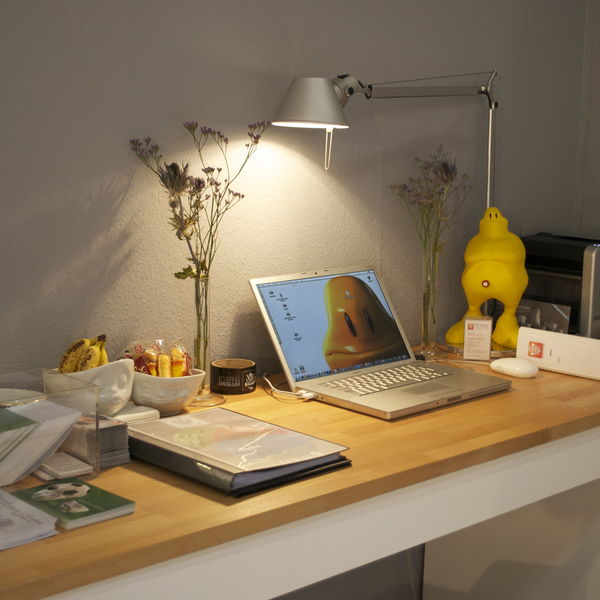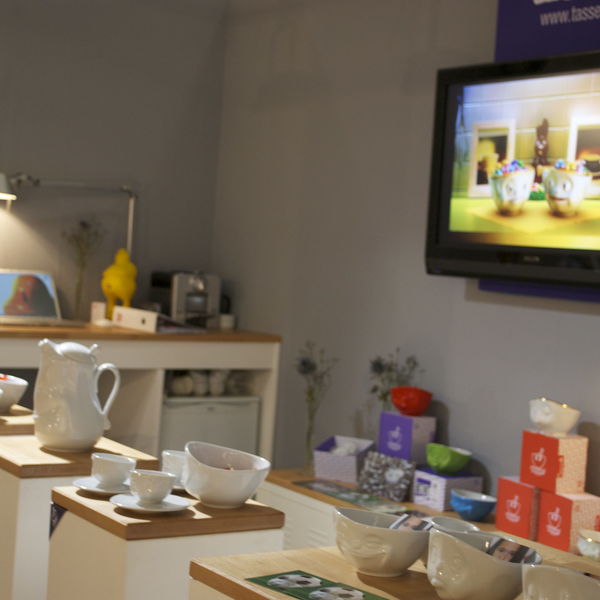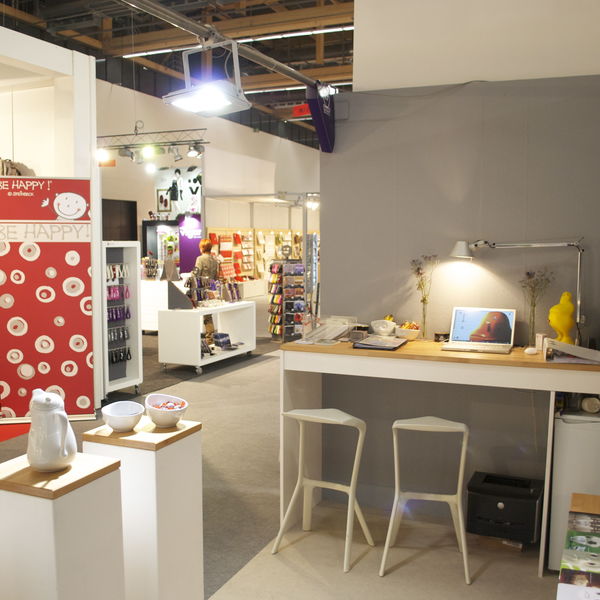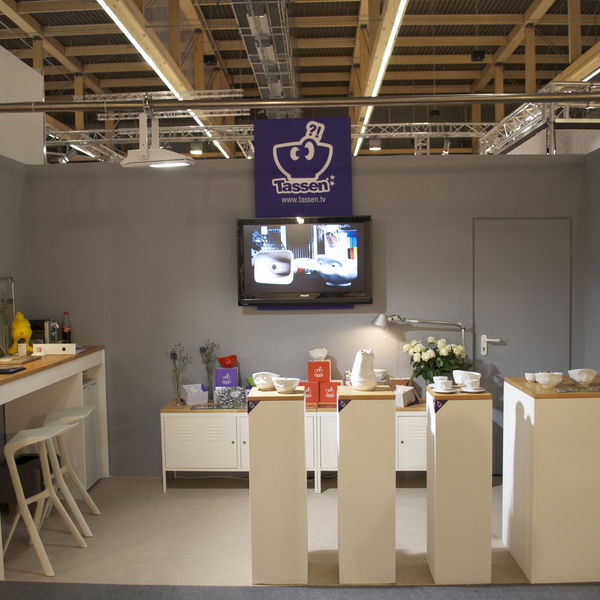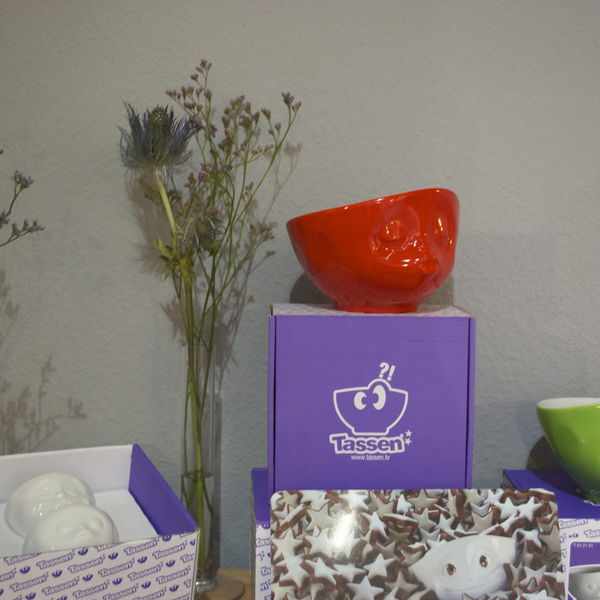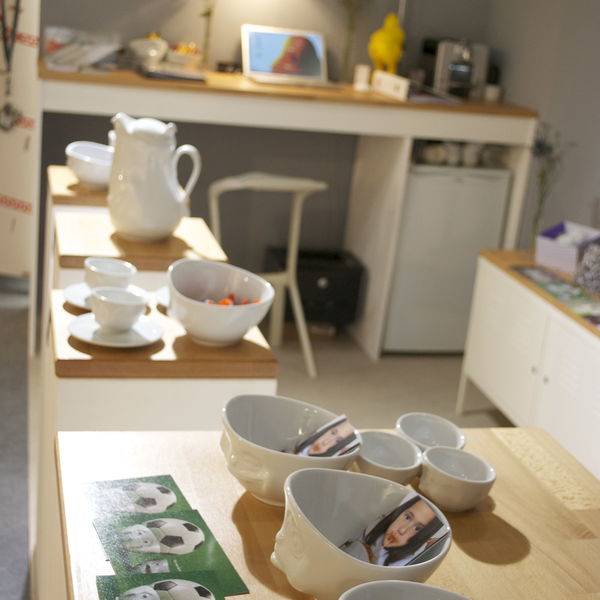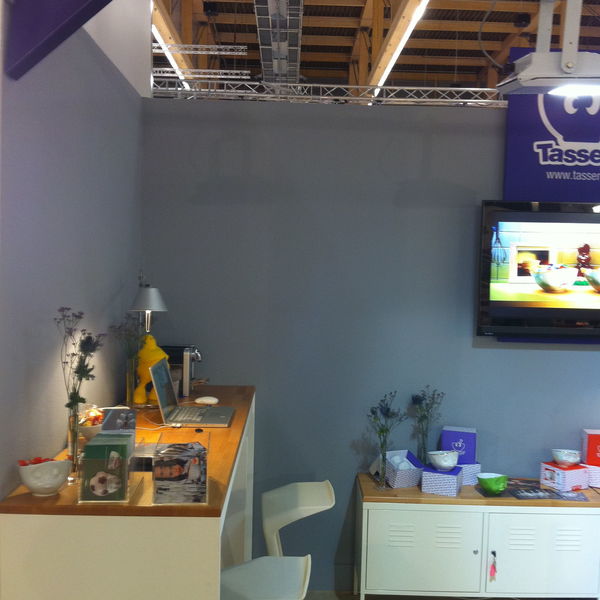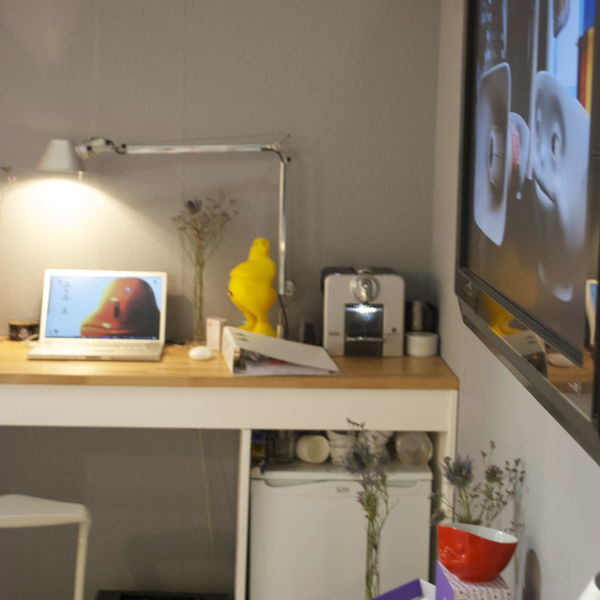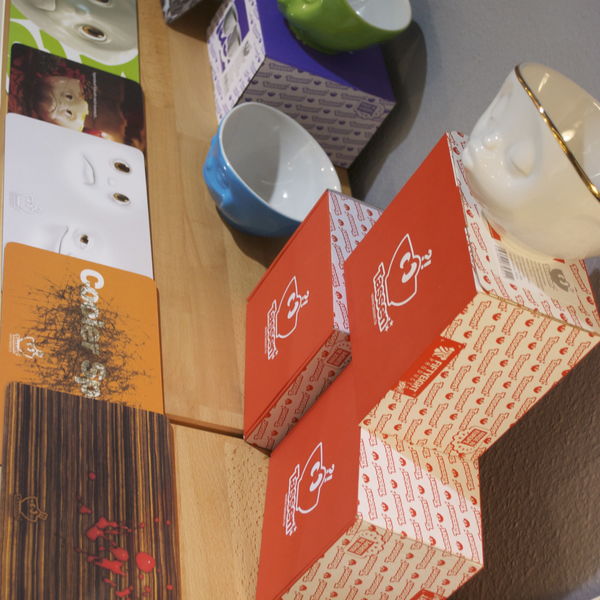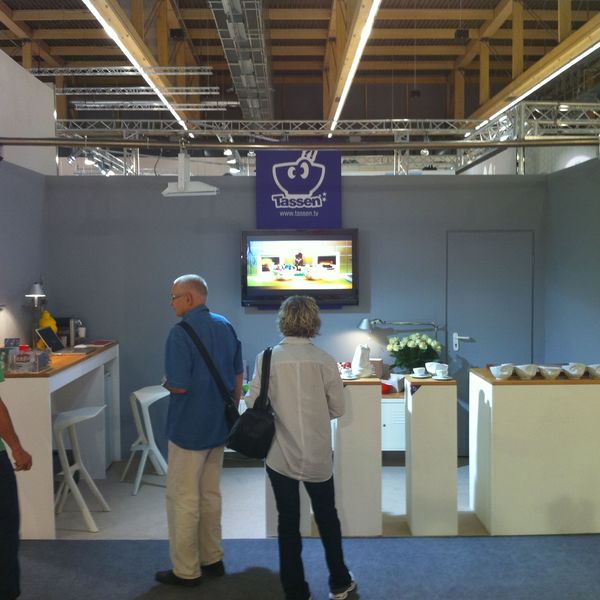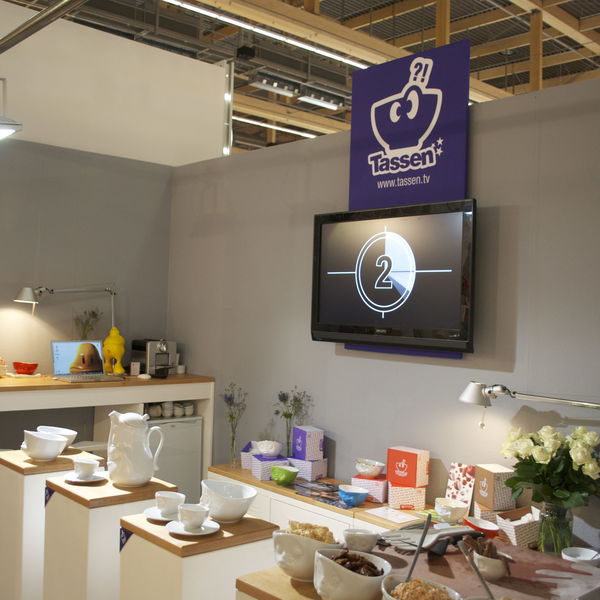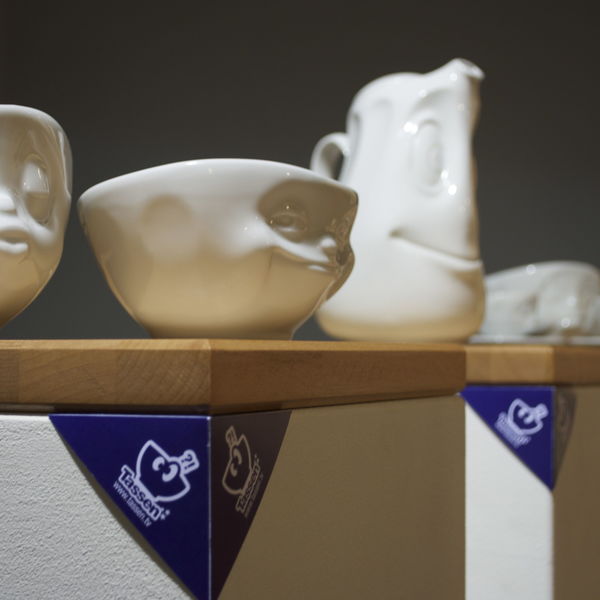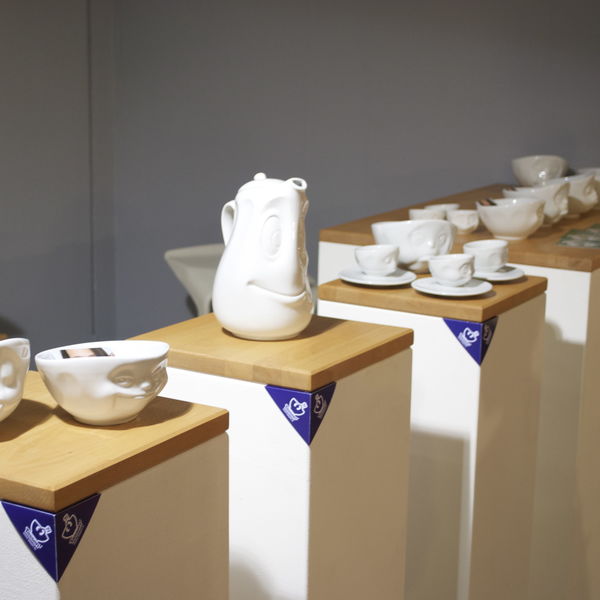 TASSEN at Tendence trade show in Frankfurt, 2010