TASSEN trade show: Le Gourmet 2008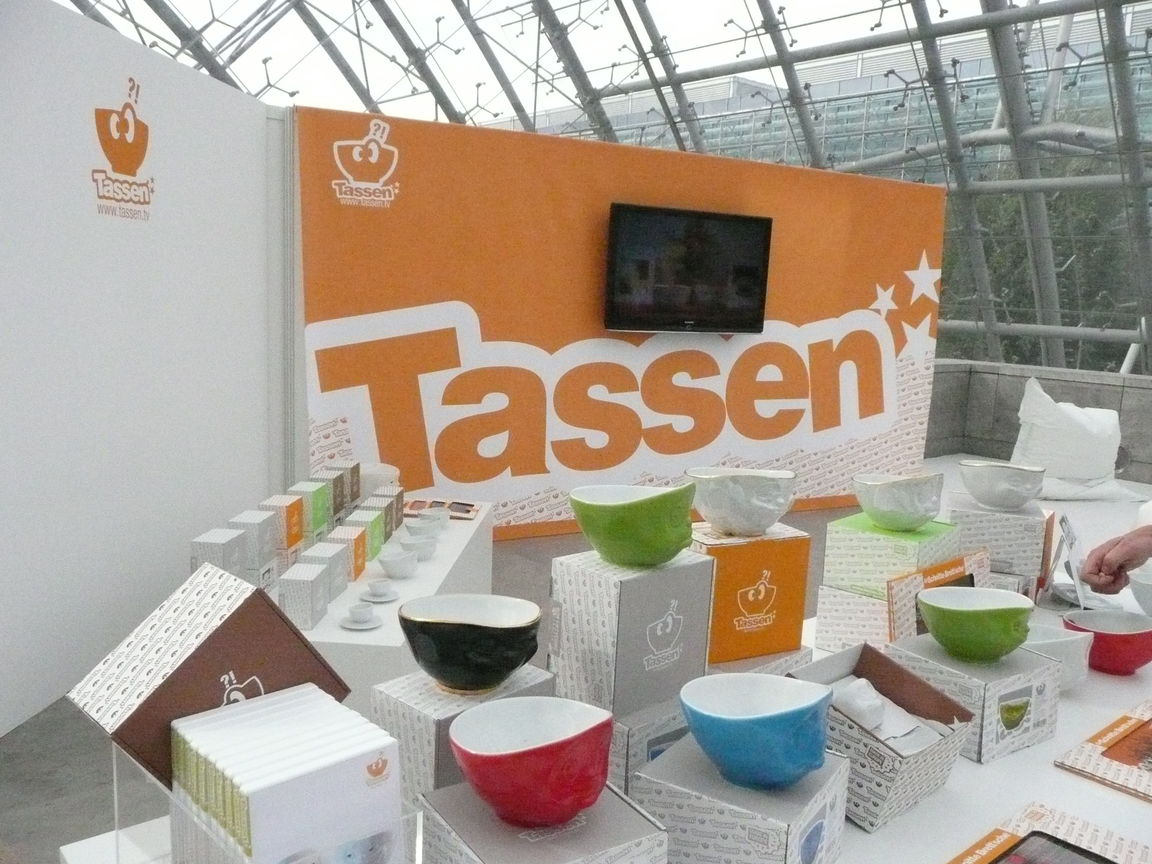 Anyone who knows us is aware that we like to eat. We're gourmets, connoisseurs! So when we had a chance to display TASSEN at the food trade show in Leipzig, we made sure to bring our latest products – and an appetite!
The annual LeGourmet trade show is all about food and the best part is that end consumers – the main target group, after all – get to dig in and enjoy all the tasty morsels this event has to offer. And of course, exhibitors get to take a big bite as well.
LeGourmet is part of Cadeaux, a specialty trade fair for the gifting industry. The show seemed like a great fit for what we were doing with TASSEN, plus there was the chance to exhibit in a different region of Germany and also get direct feedback from end customers. What's not to like?
Working tirelessly with lots of love for detail, we set up the TASSEN Chill Out Zone, supplemented by our cooperation with Shimodozono who served up delicious Japanese Keiko tea. This kind of set-up proved the perfect backdrop for animated talks – and animated TASSEN movies – at our little booth in Leipzig. Our verdict: LeGourmet was a tasty treat.