TASSEN trade shows: Ambiente 2011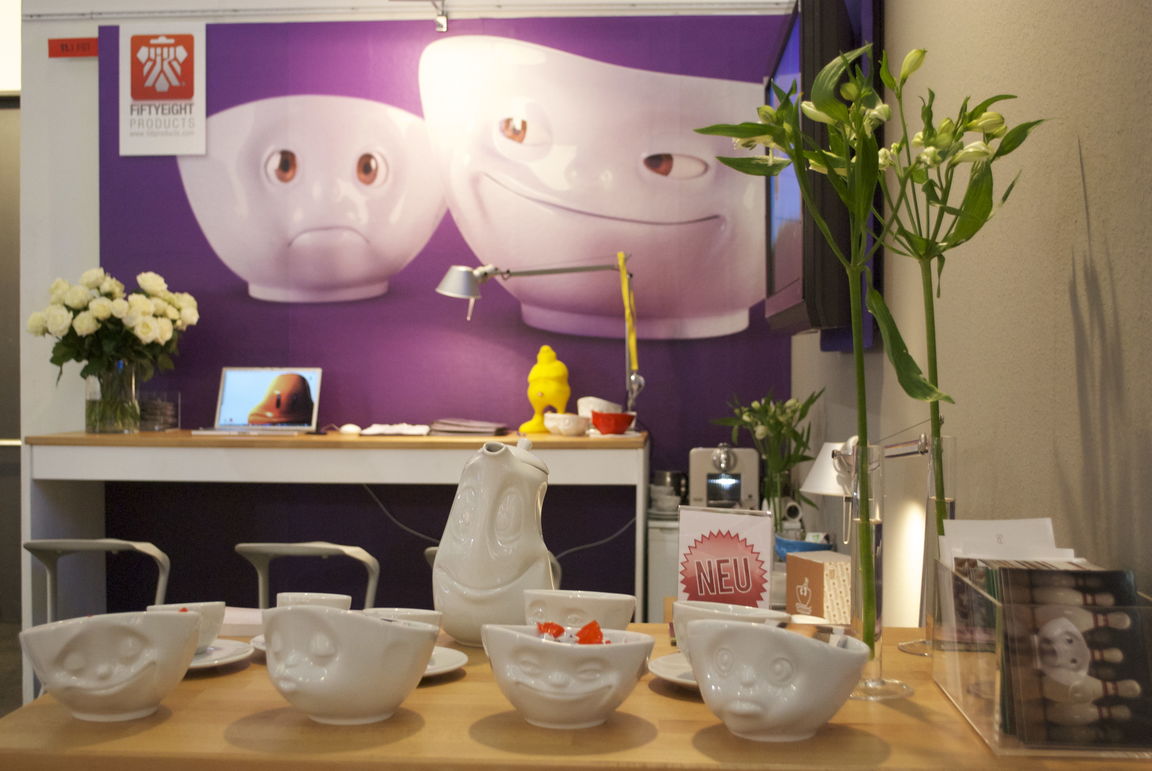 We're really happy with what we are doing, so creating a "happy" TASSEN coffee cup was an obvious addition to our line-up. The cup was one of many novelties introduced at Ambiente trade show in 2011.
After we had been asked countless times about when we're finally releasing real-life TASSEN coffee cups – having already made the bowls and all – we decided to engage in some market research on how such a cup should look like in an ideal world. You know, so people not only use it, but also love it as their favorite dish. And we also used this opportunity to get some metrics on which of our TASSEN facial expressions would emerge as favorites among test consumers.
Based on this research, we created two different styles of cups just in time for Ambiente trade show: our "grinning" and "kissing" cups. Another favorite from research panels also made the cut: Our "happy" TASSEN bowl, the fourth in our line of trusty 500ml bowls. The response at the show was overwhelming, people were clearly "happy" to see all the new faces in our line-up. For all the fans of the animated TASSEN movies, we also added some new designs to the cutting board line – go put that on your sandwich (or your sandwich on it, if you will)!
In the bigger picture, we introduced a new branding approach to our tradeshow presentation: Whereas our previous trade fair booths had always been branded as TASSEN exhibits, we now began using the FIFTYEIGHT PRODUCTS label as an overarching home for all our brands. This was also to prepare our audience for the addition of further brands for our other creative endeavors next to the TASSEN label, gradually expanding our playing field in the process.
Presenting our growing brand family under the FIFTYEIGHT PRODUCTS heading also creates a clear segmentation into creative areas – but also a connection to our core business as a 3D-animation studio known as FIFTYEIGHT ANIMATION.