TASSEN trade show: Ambiente 2009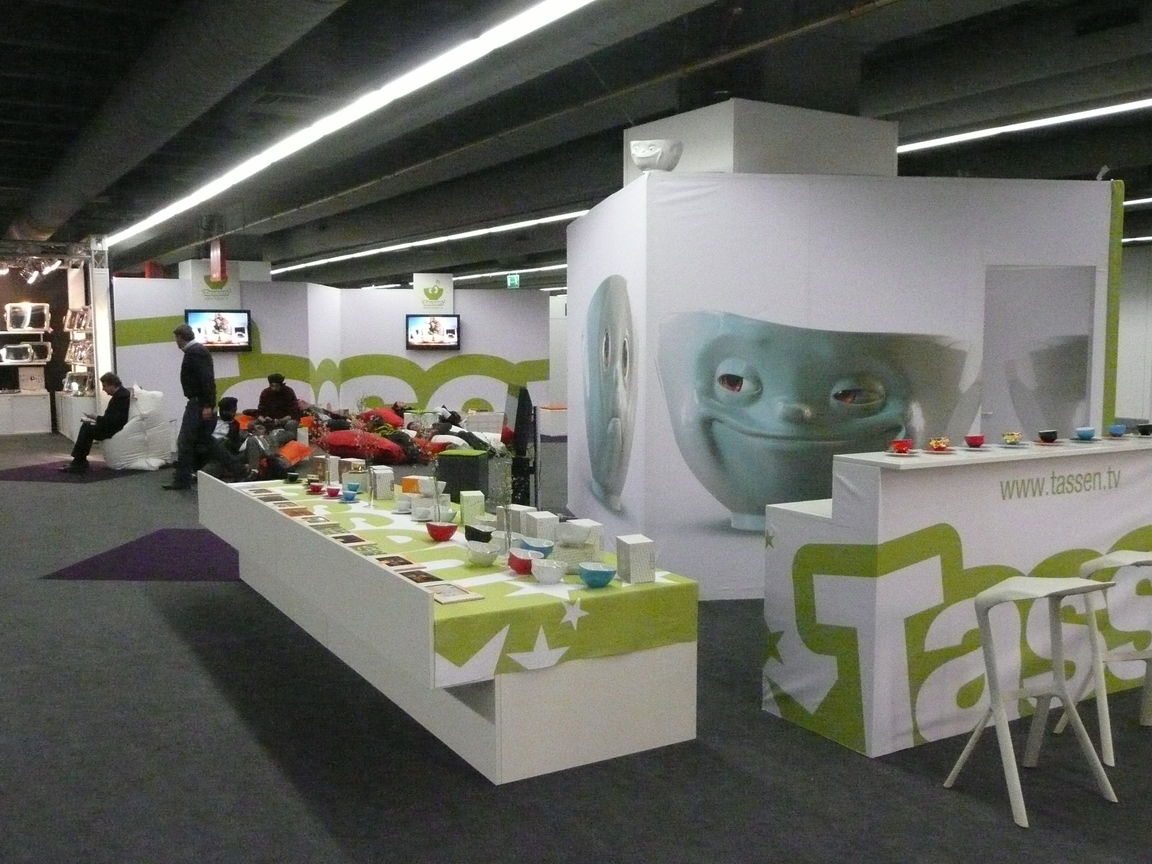 Send a kiss to your loved ones – not just for Valentine's day, but with our new "kissing" TASSEN design, premiered at Ambiente trade show in 2009.
After our two quarrelsome little TASSEN friends, "Sulky" and "Grinner" had been living as roommates on their own for a while, it was time to get them some company. Enter our new, third face in the TASSEN bowls series, again created based on a 3D-animation: the "kissing" TASSEN bowl.
Trade show visitors were thrilled by the "kissing face" with its puckered lips. And many asked us already, which face we would be adding to the line next. Once again, our outing at the trade fair proved that the TASSEN characters are attracting a growing fan base, which is a solid foundation for expanding our line-up as we move forward.
Just like previous trade show editions, this year's TASSEN booth was created with chilling out and relaxing from the stressful trade fair environment in mind. Since this year's theme for the show was "Ambiente goes City," many exhibitors cooperated with retailers around Frankfurt who offered to present their goods at their stores. This is how our TASSEN received the honor of showcasing our goods at the store of upscale audio specialists Bang & Olufsen at their Schillerstrasse location. And as it turned out, we also managed to score an extra TV screen for our booth. That's what we call a win/win situation!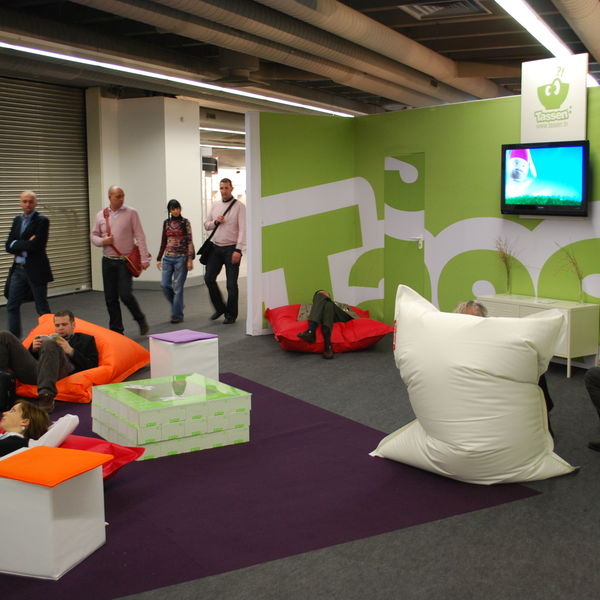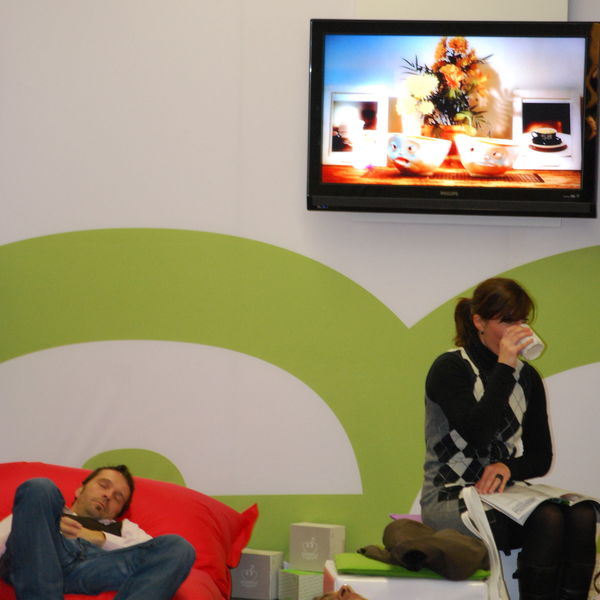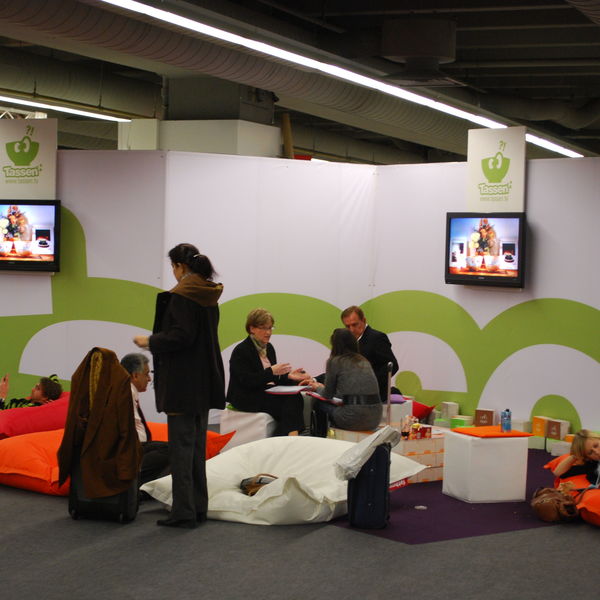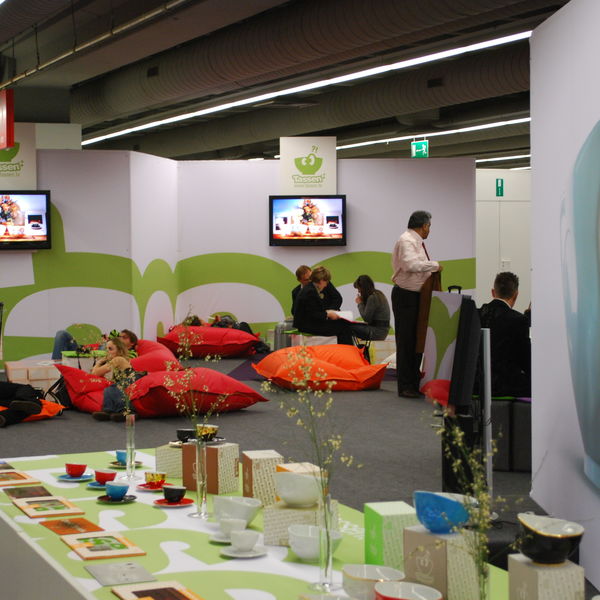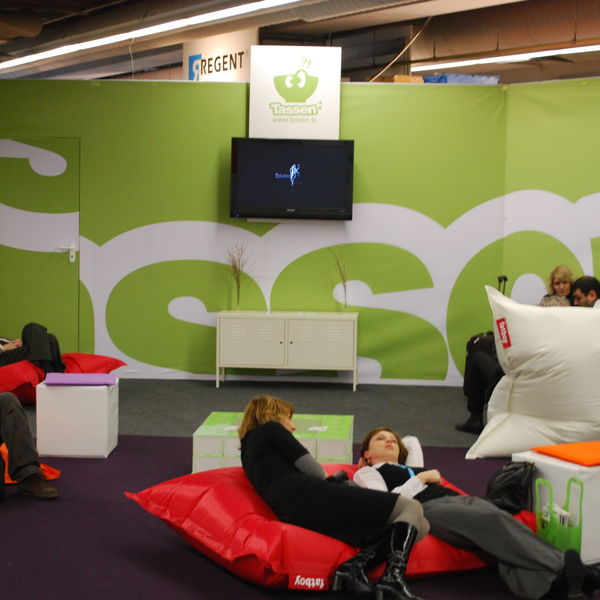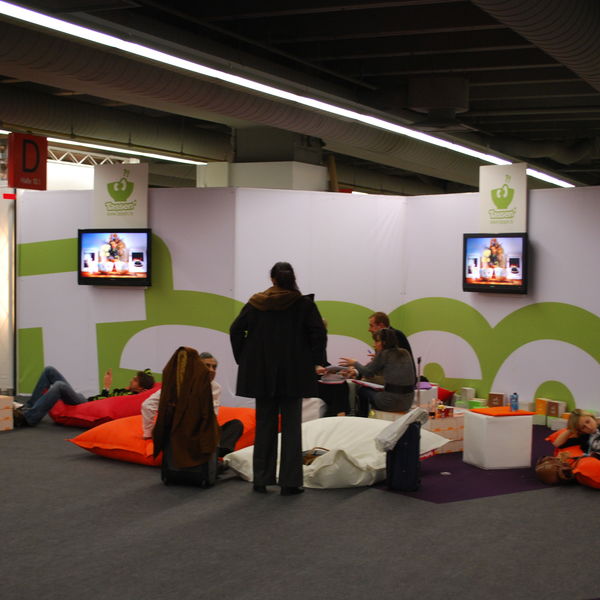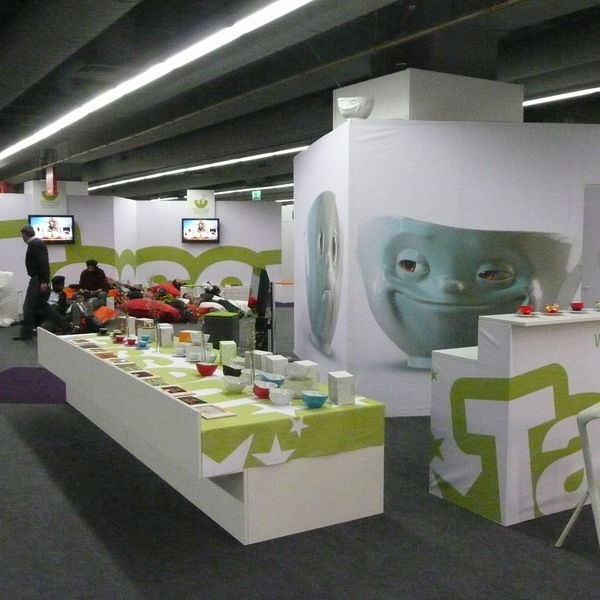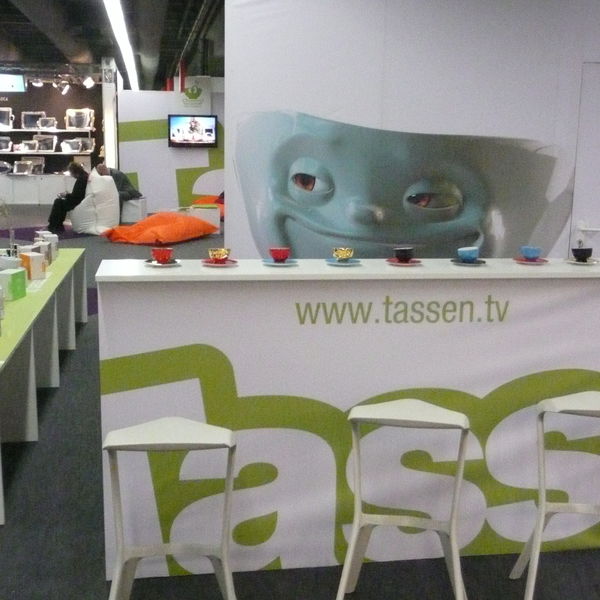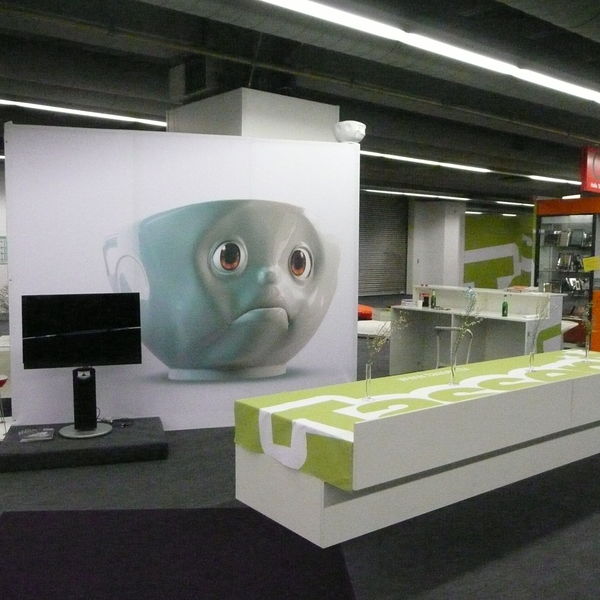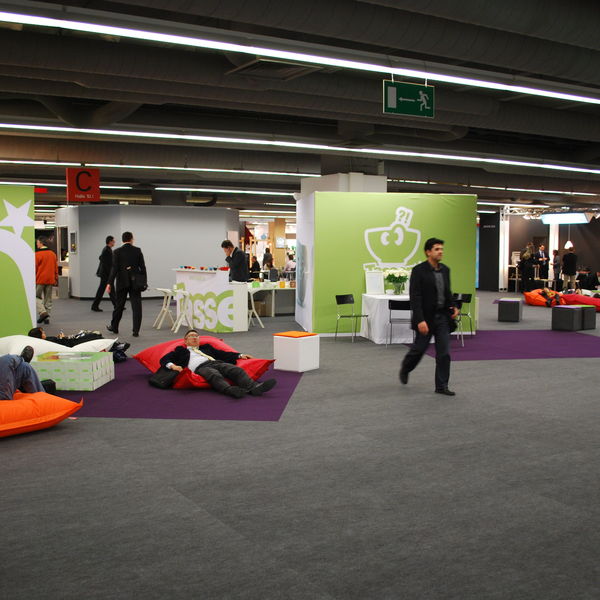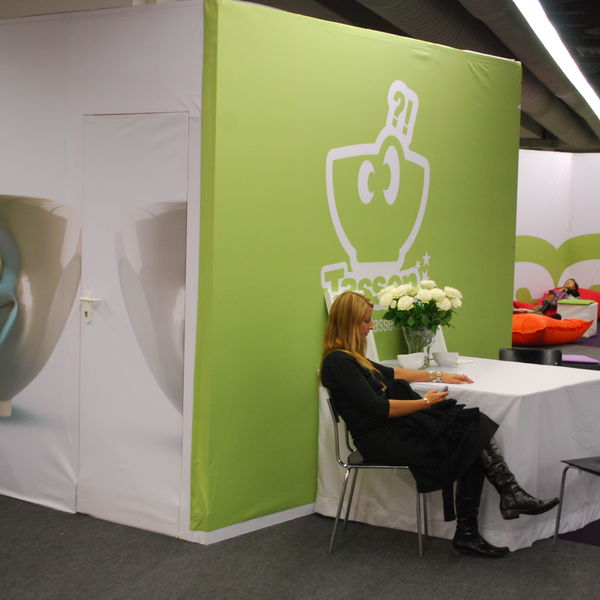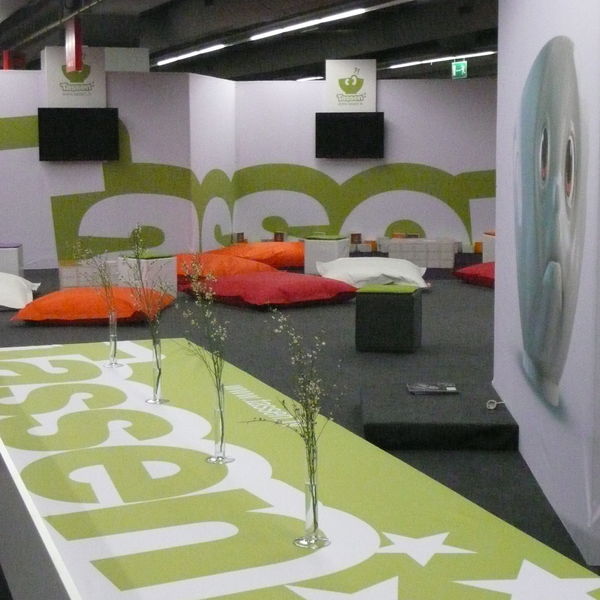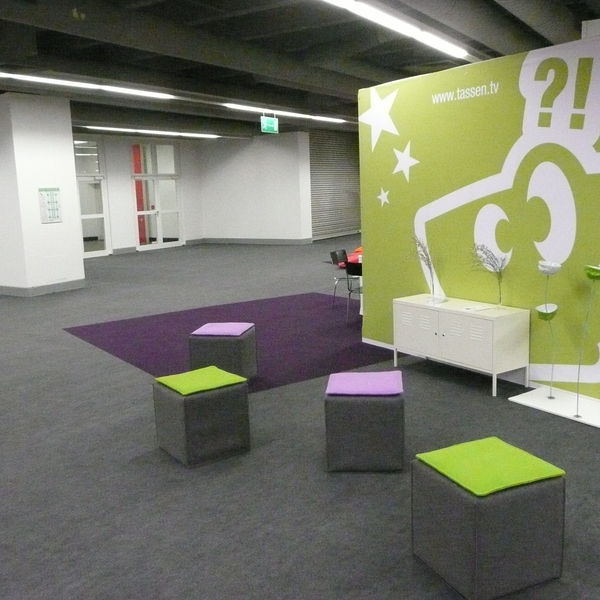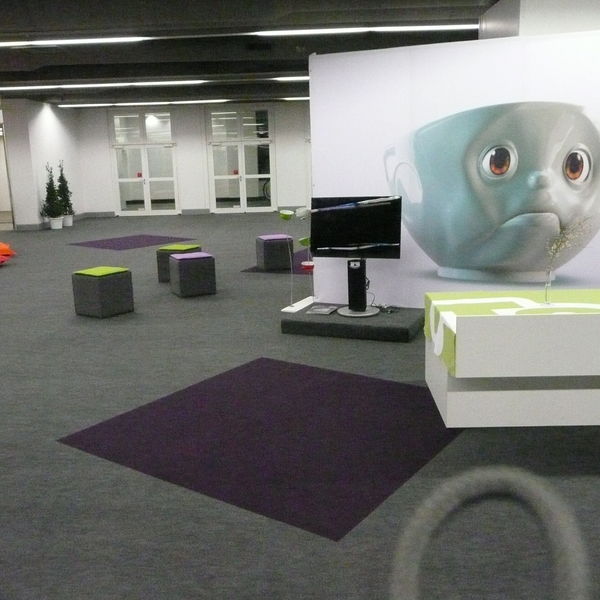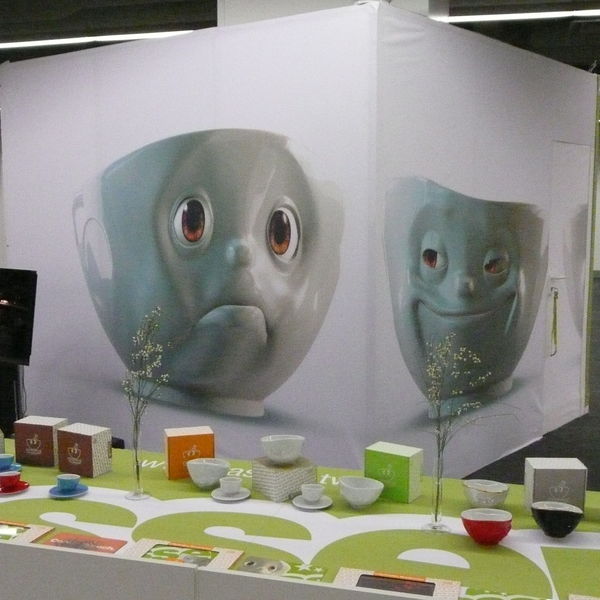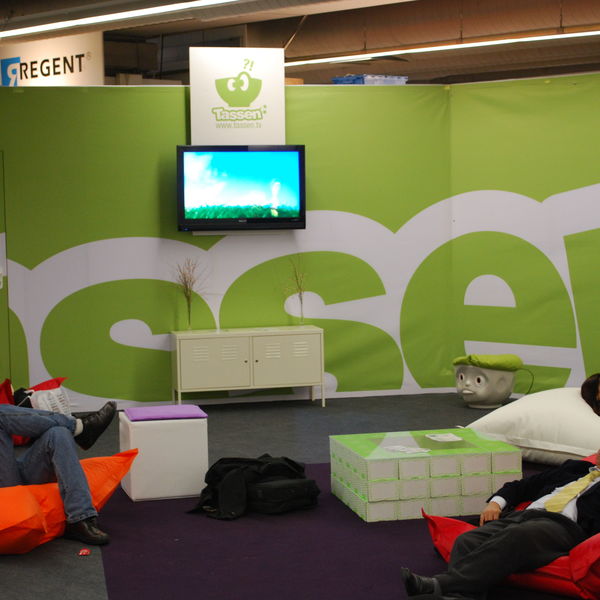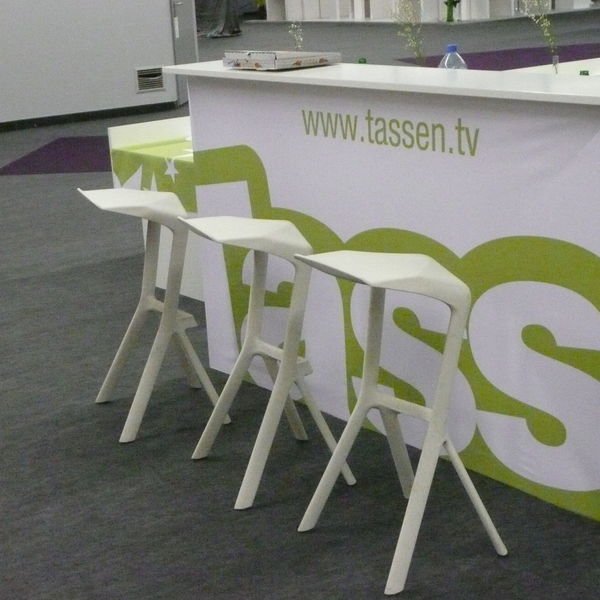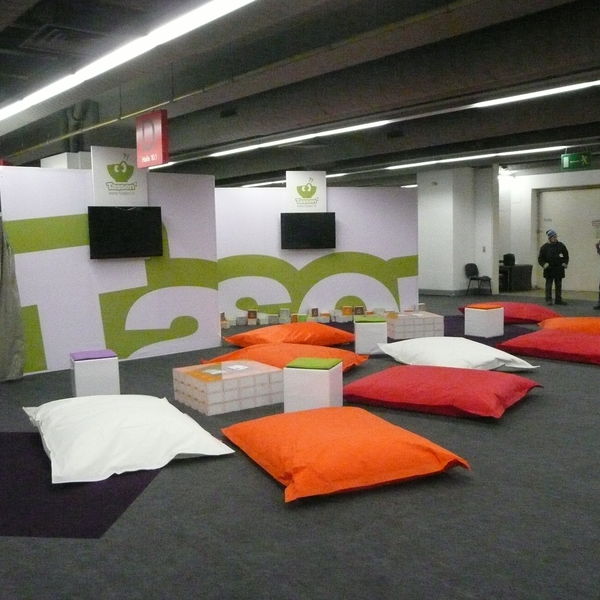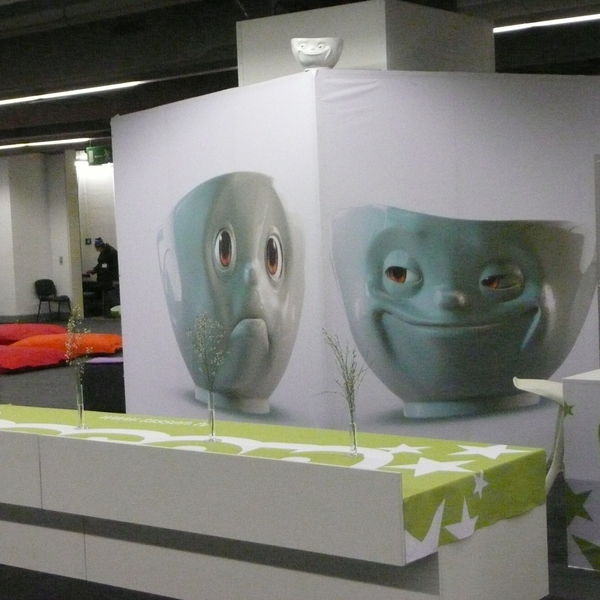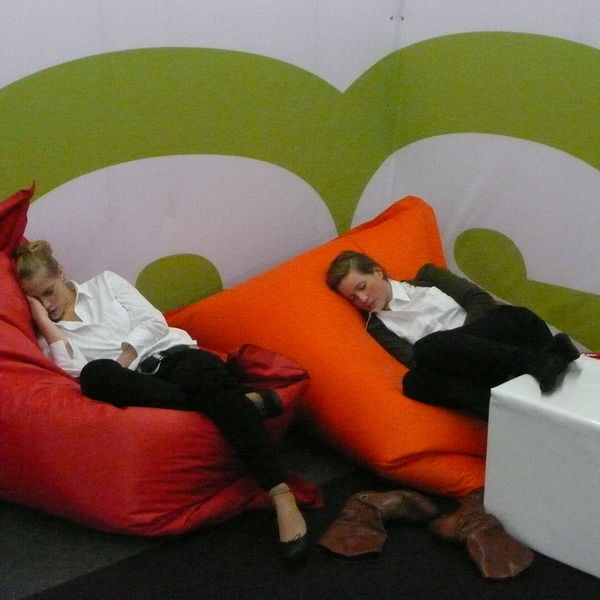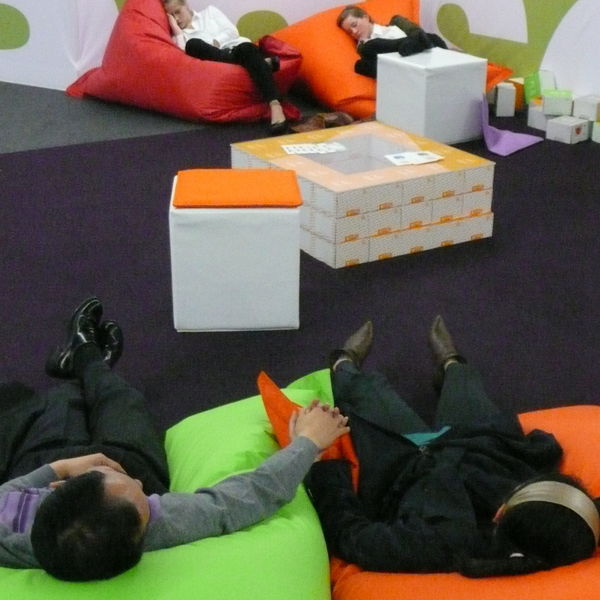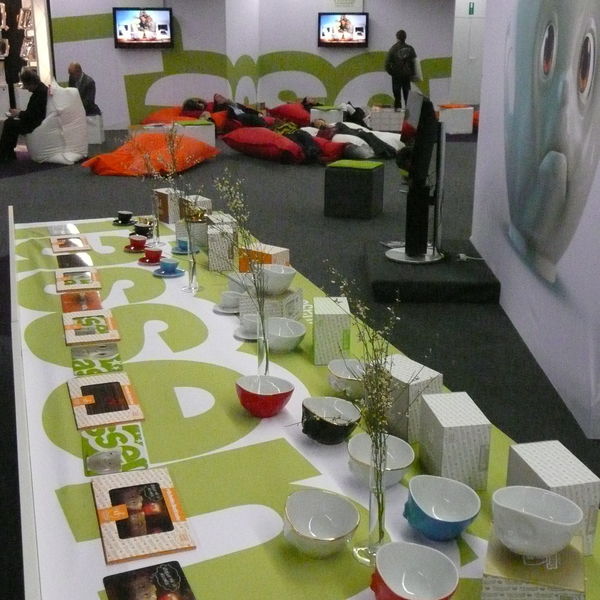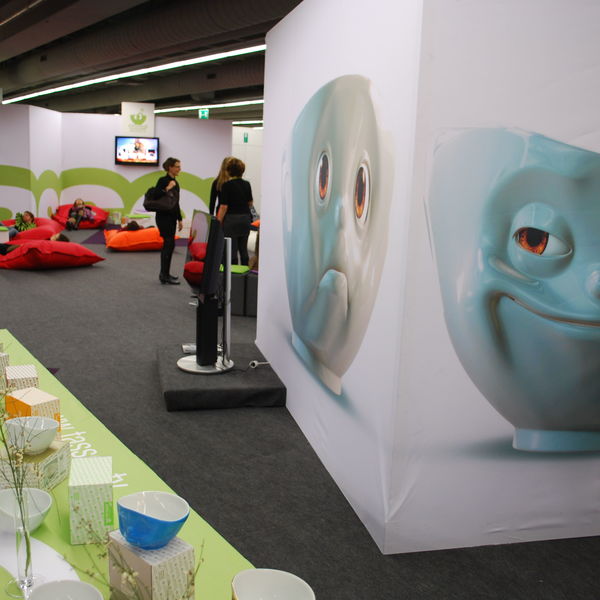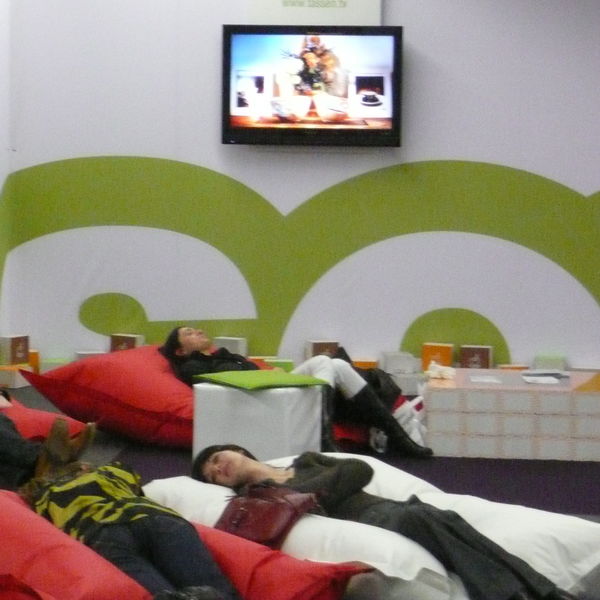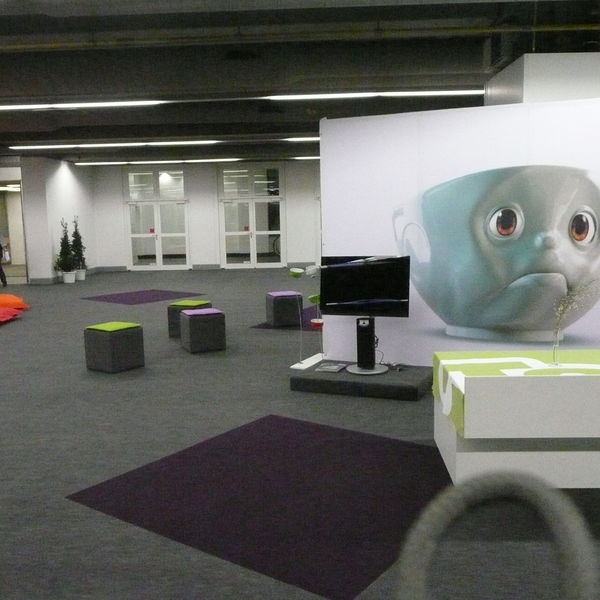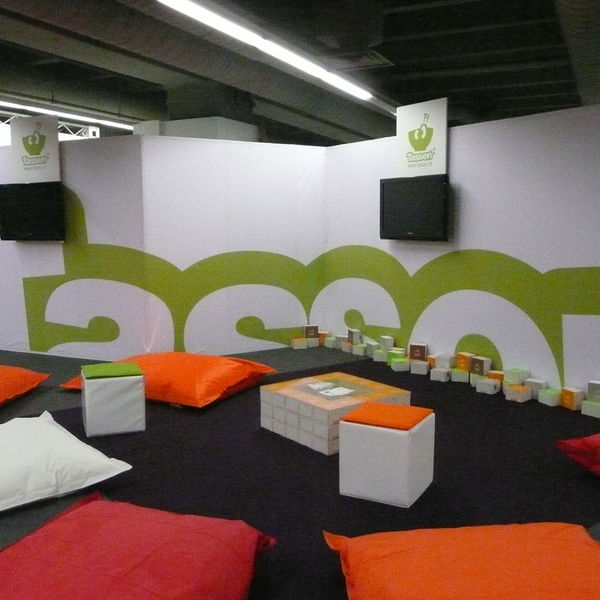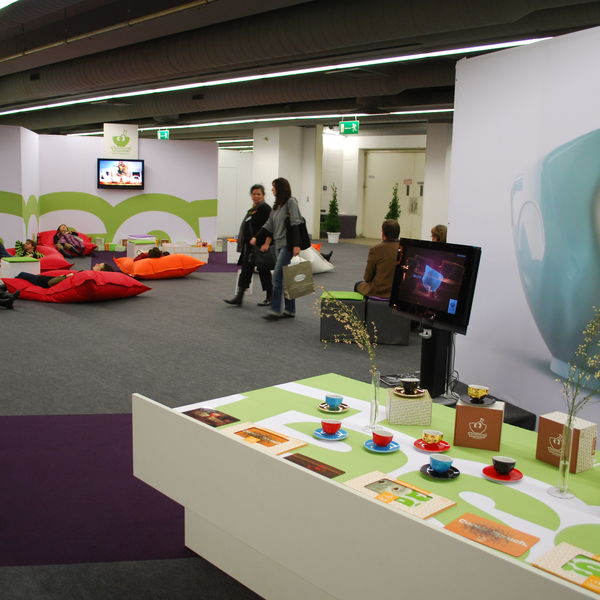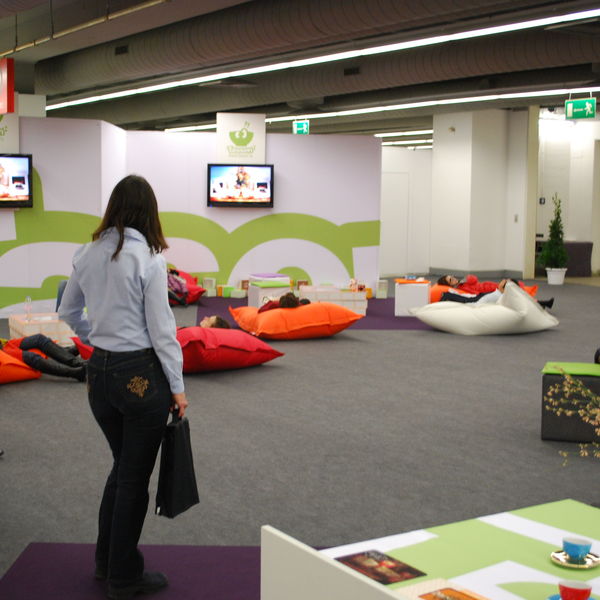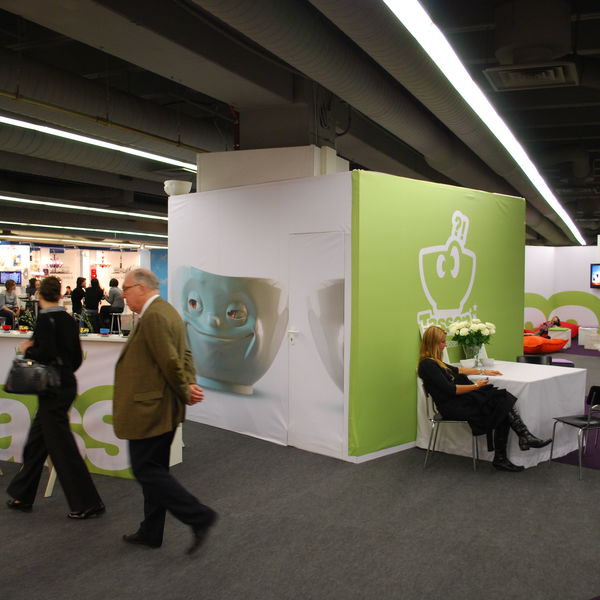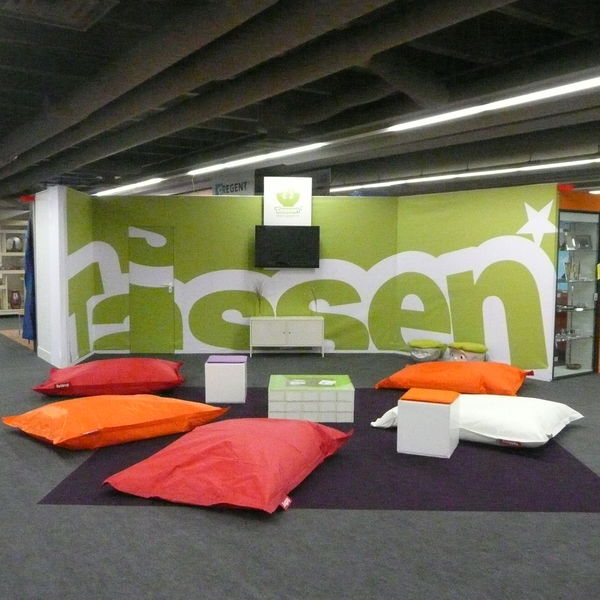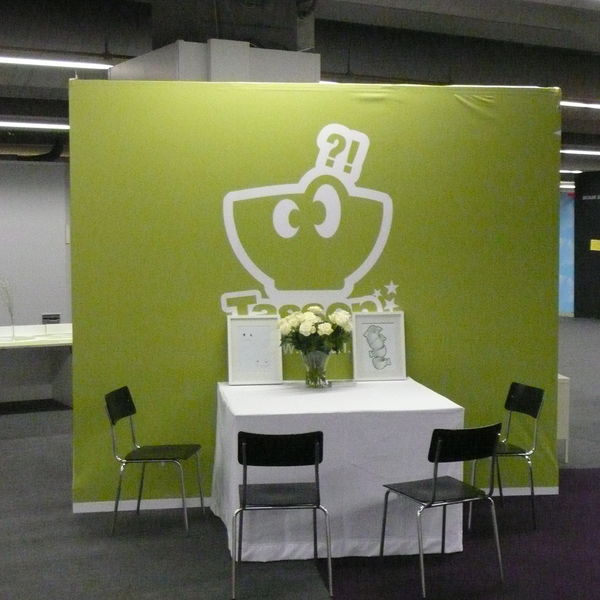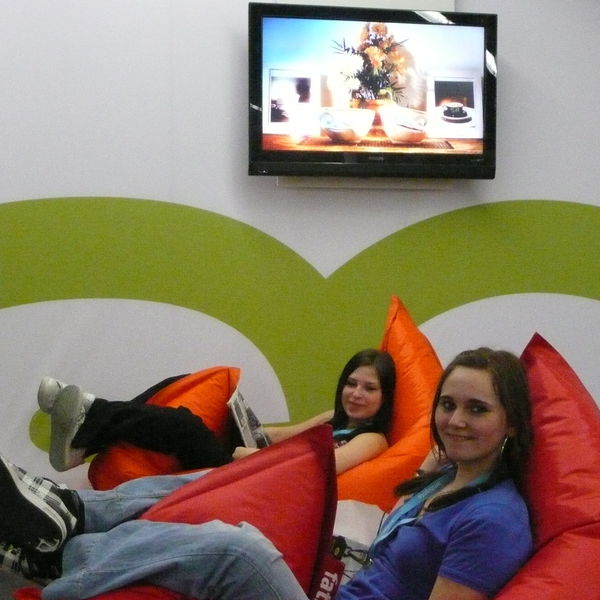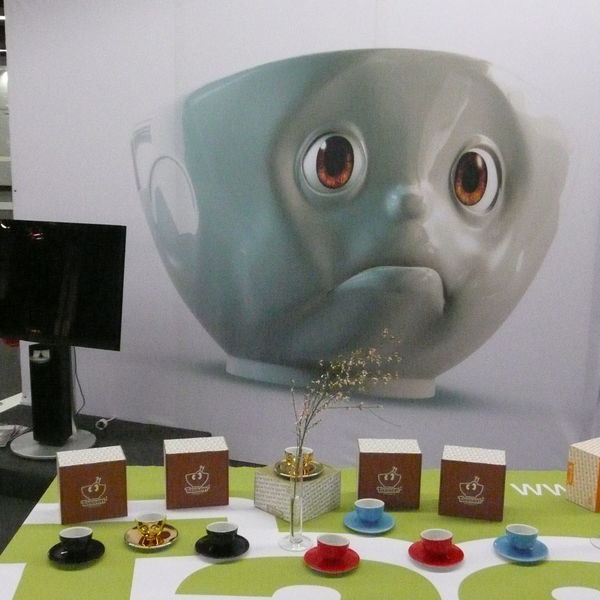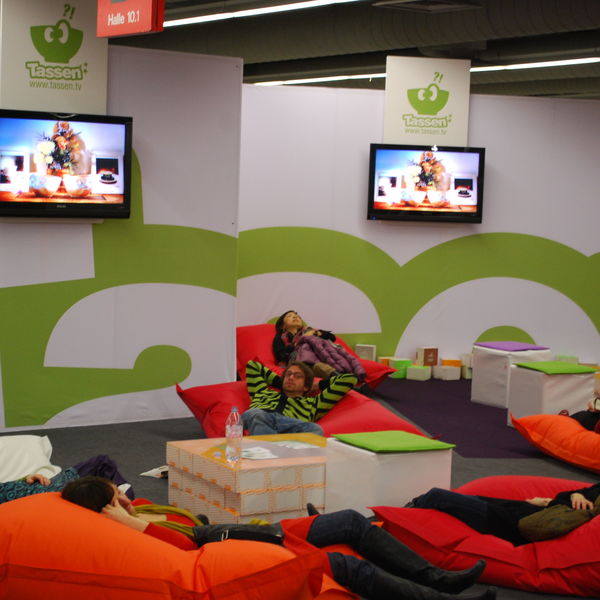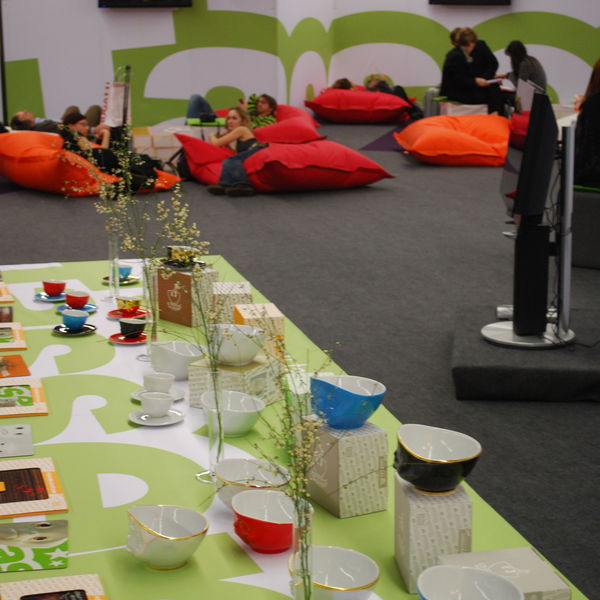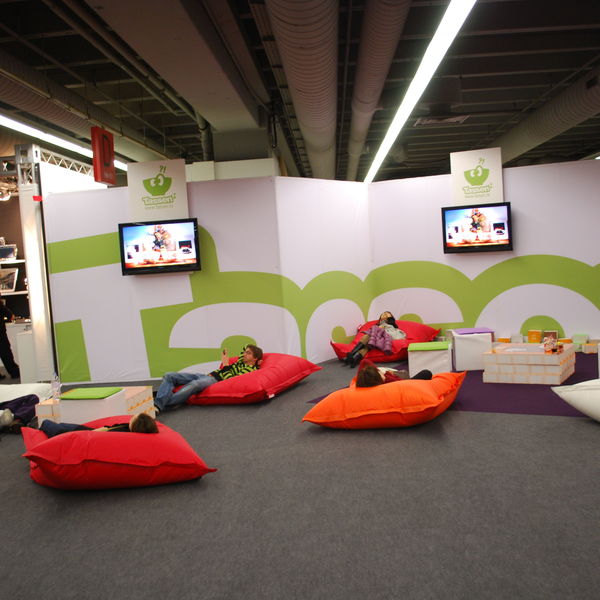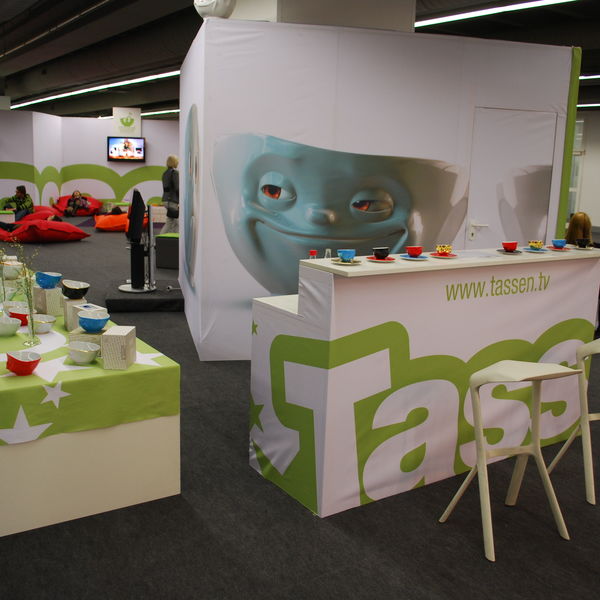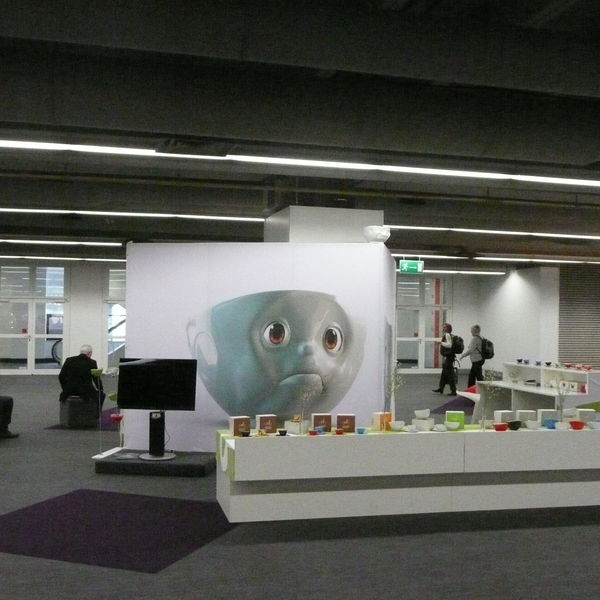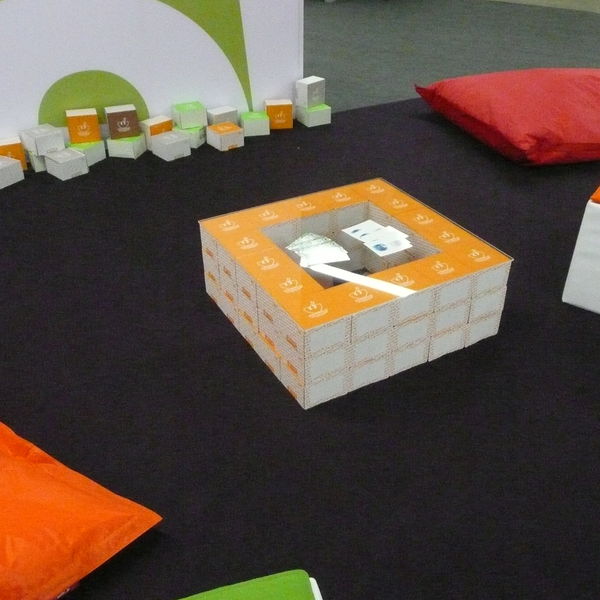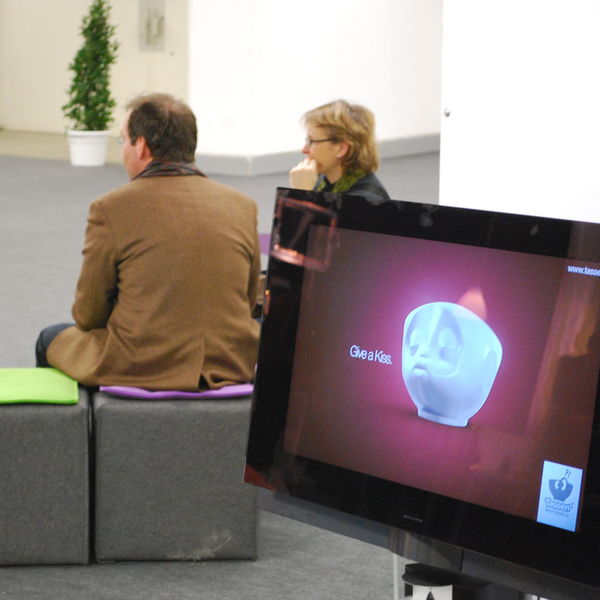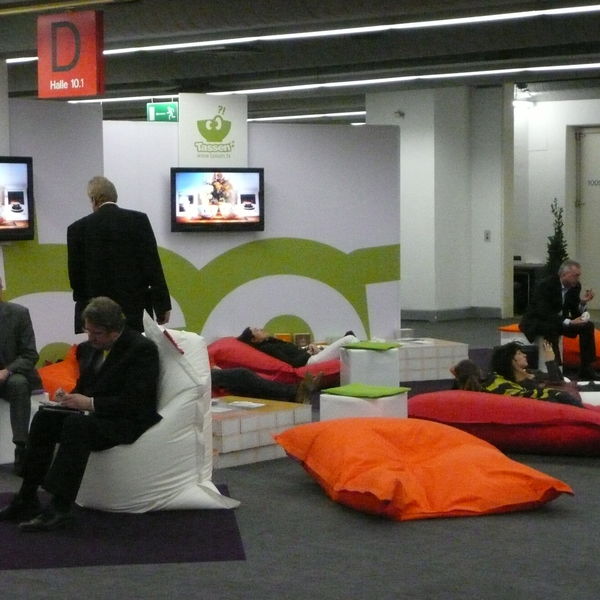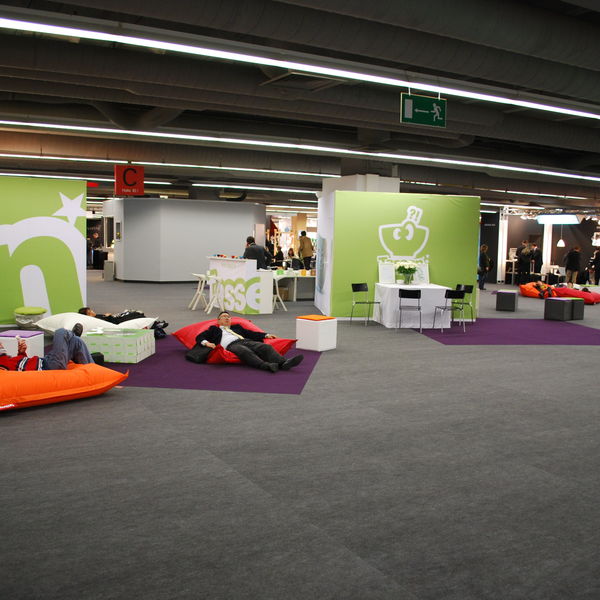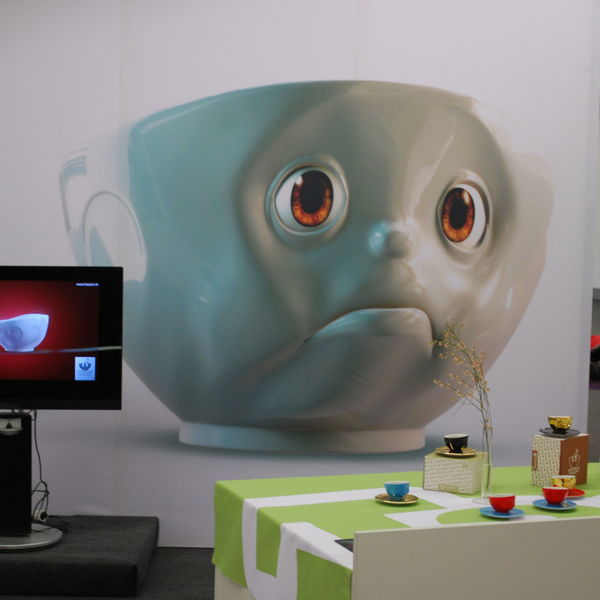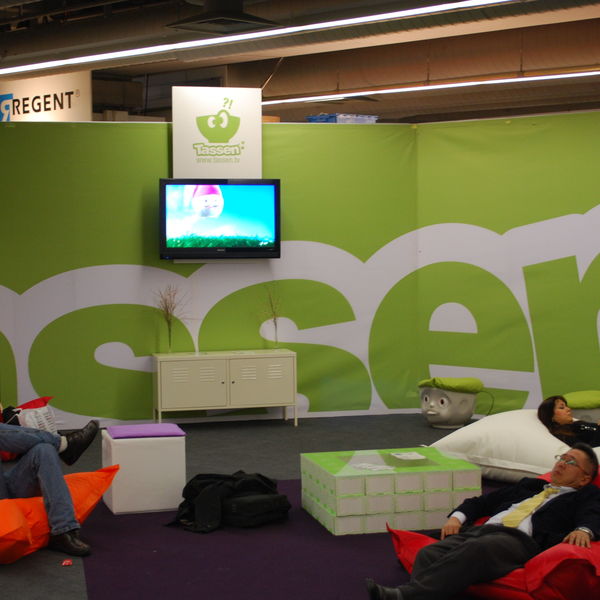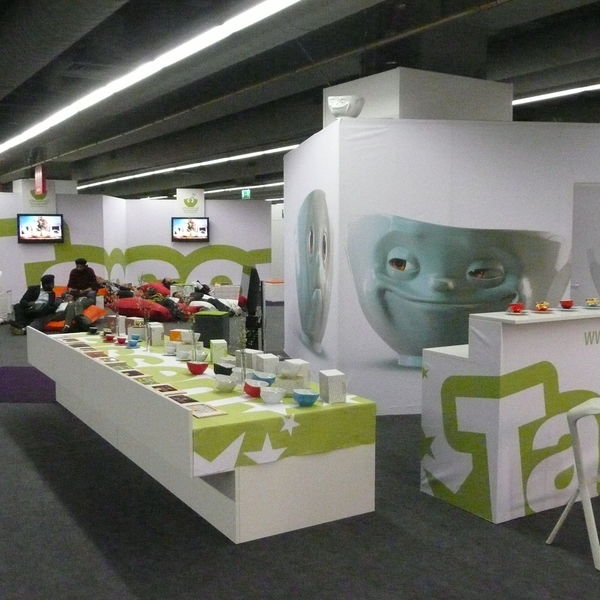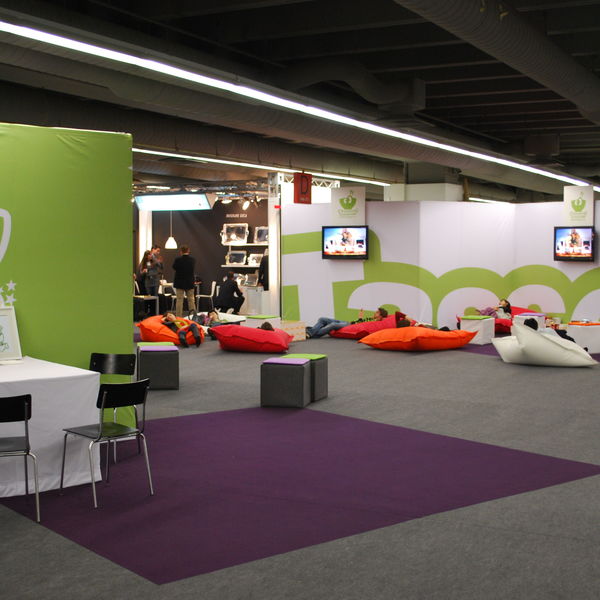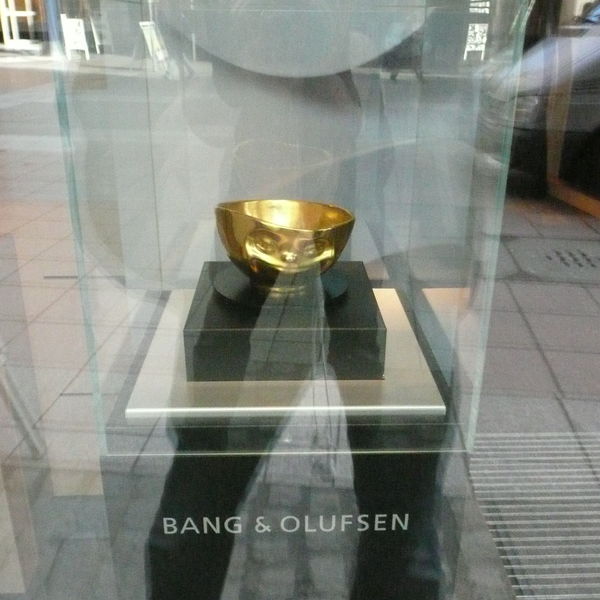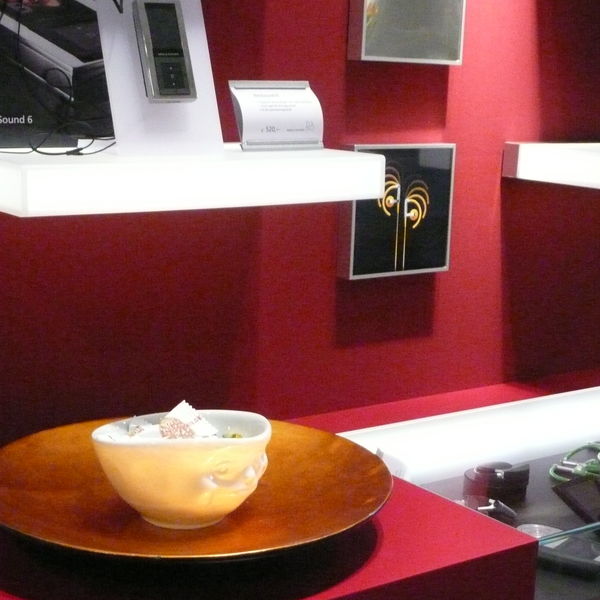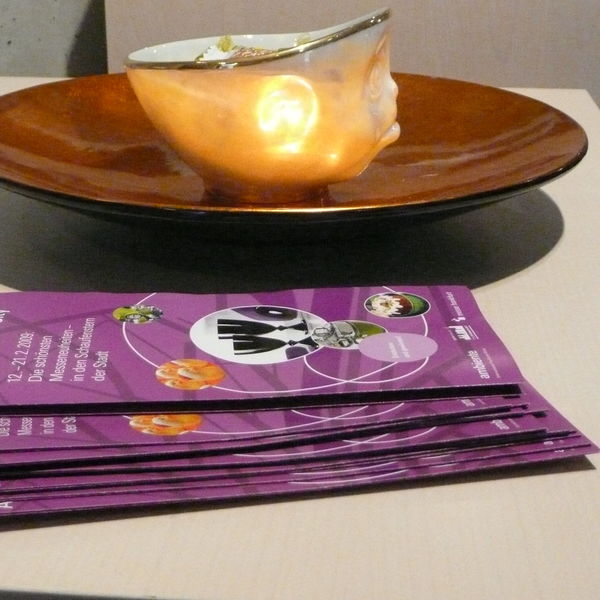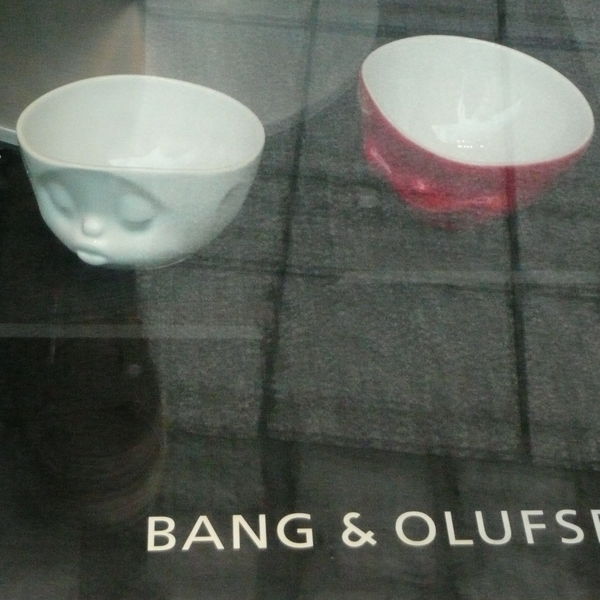 Ambiente trade show 2009, Frankfurt