CANNICS at Bright Tradeshow, Berlin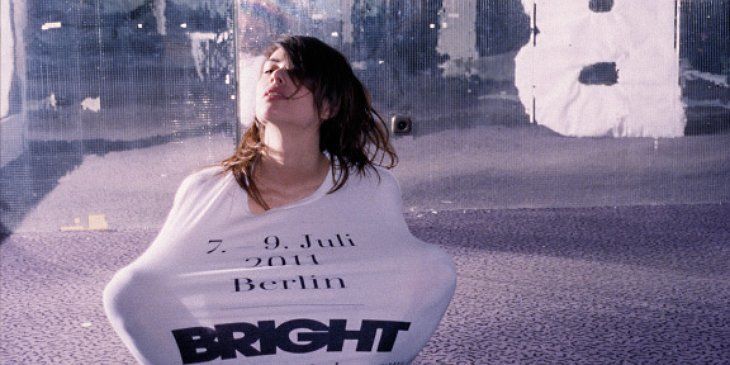 Having spent our younger years tearing it up on our skateboards, we've always kept skating dear to our hearts. So we didn't hesitate to jump at the chance to head to Berlin during skate and fashion trade show season with our CANNICS ARTBANG project.
During our 3-day outing in Berlin in the year 2011, we were pulling double-duty with our CANNICS ARTBANG exhibit:
During the day, we showcased a slimmed-down version of the ARTBANG line-up with 22 select pieces in the art section of skateboarding trade show Bright.
Once the show closed at night, we'd pack everything and wheel it over to our POP-UP GALLERY at a Brunnenstrasse venue in downtown Berlin.
Only to take it down again the same night to get it back to Bright on time for another trade show day... Despite this labor of love, we had a great time in Berlin during three action-packed days.
It was great to see the skateboard scene respond to our mascot in so many different artistic variations – and thanks to the fact that all pieces were securely shielded in glass cases, we could relax a bit before the next round of packing ensued. ,
Major thanks at this point to our friend and featured ARTBANG artist Peer Koch who secured this premium space for us!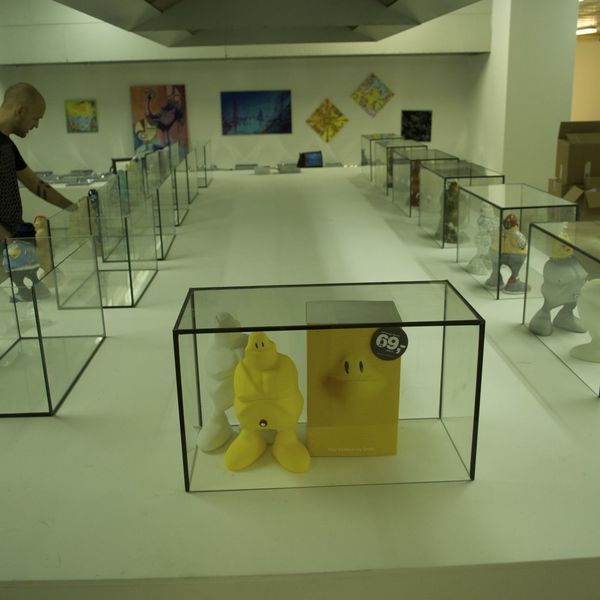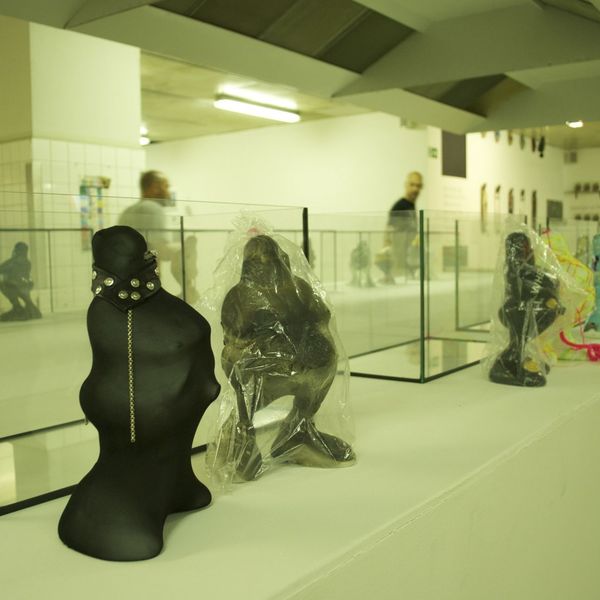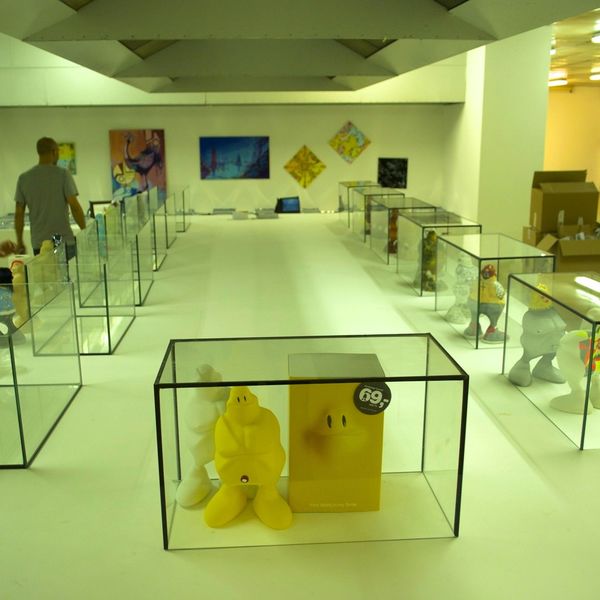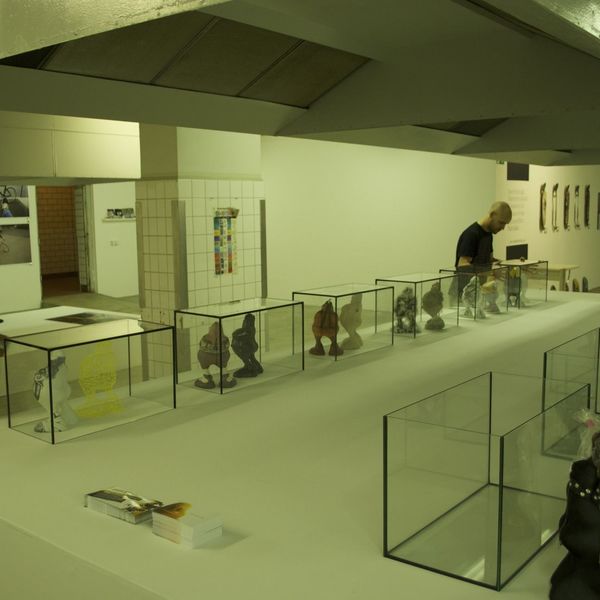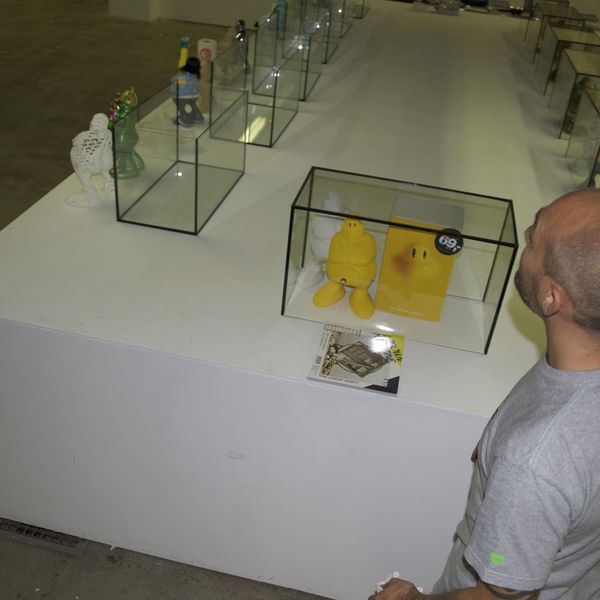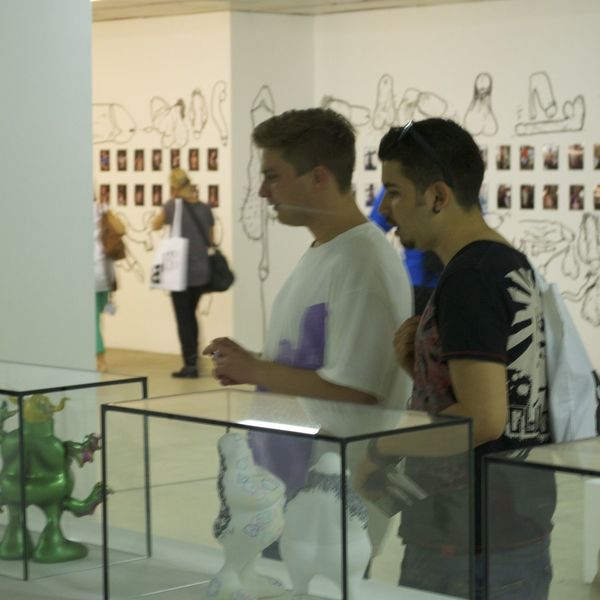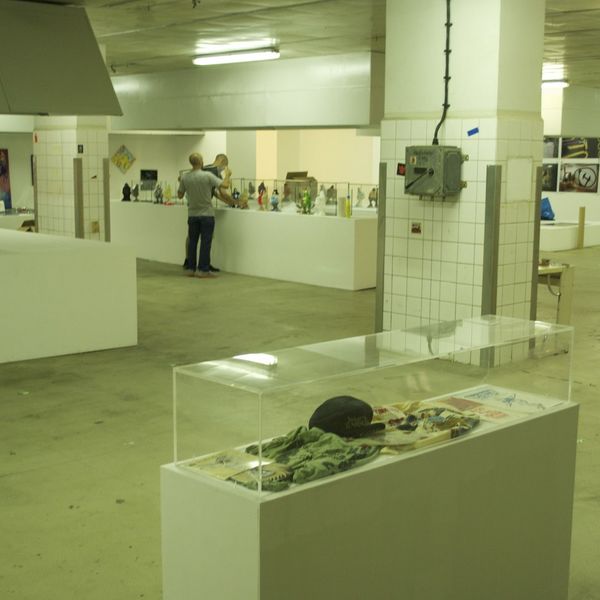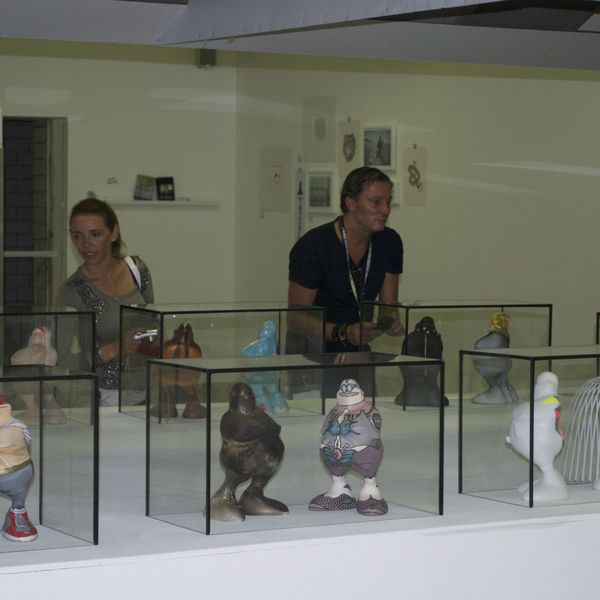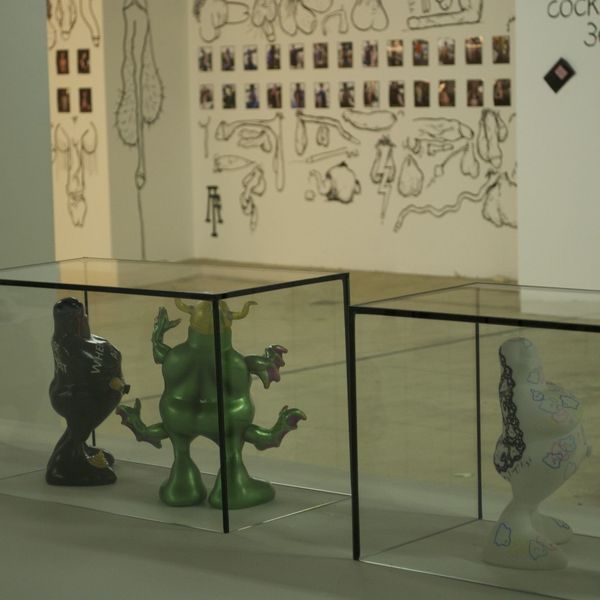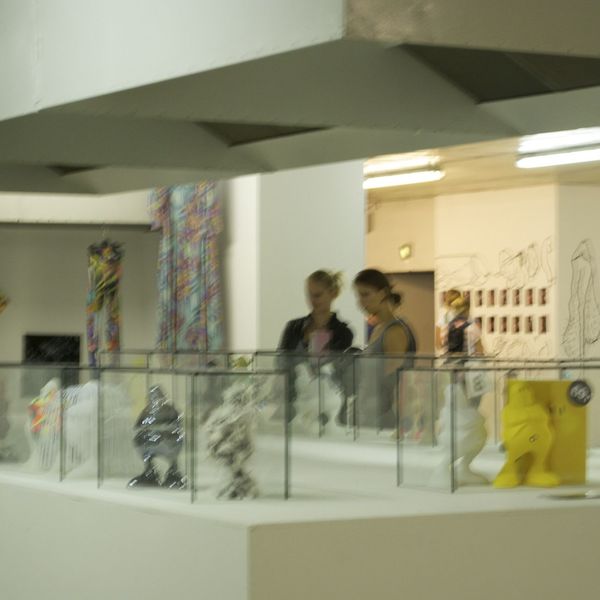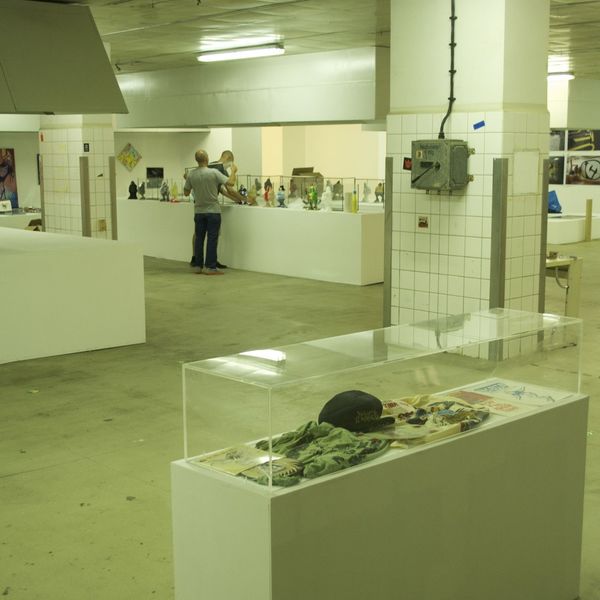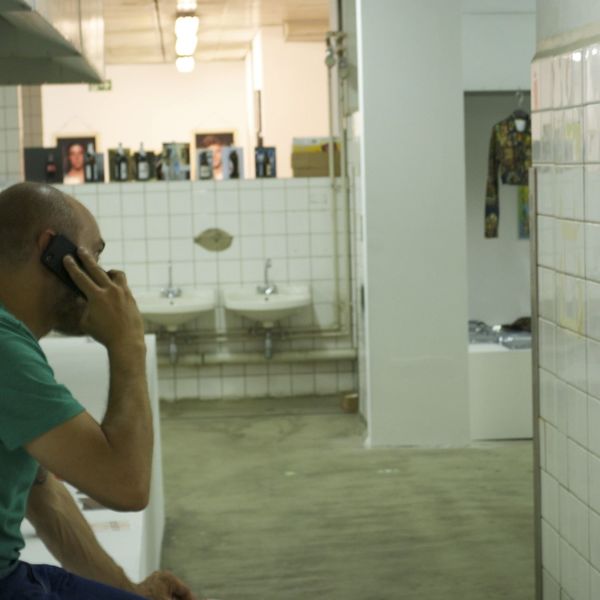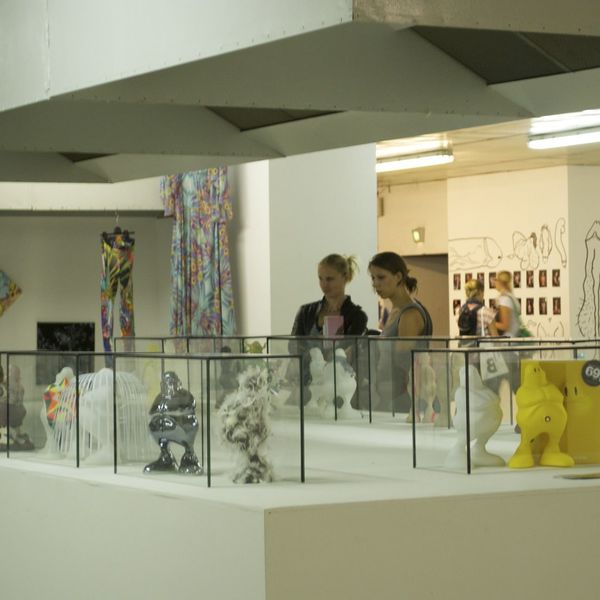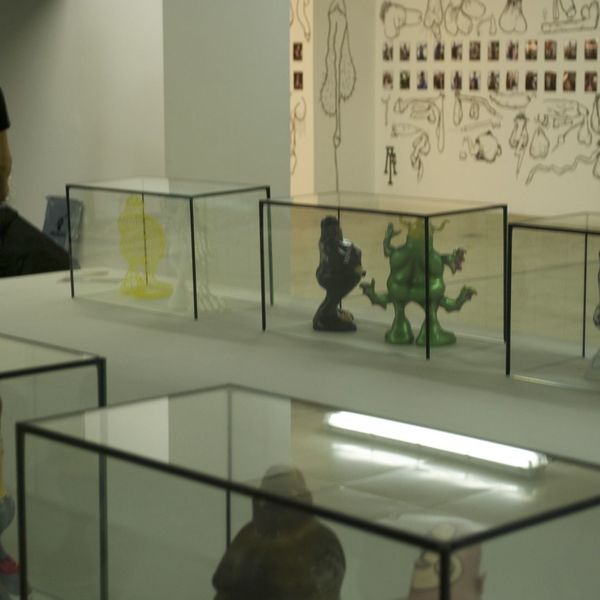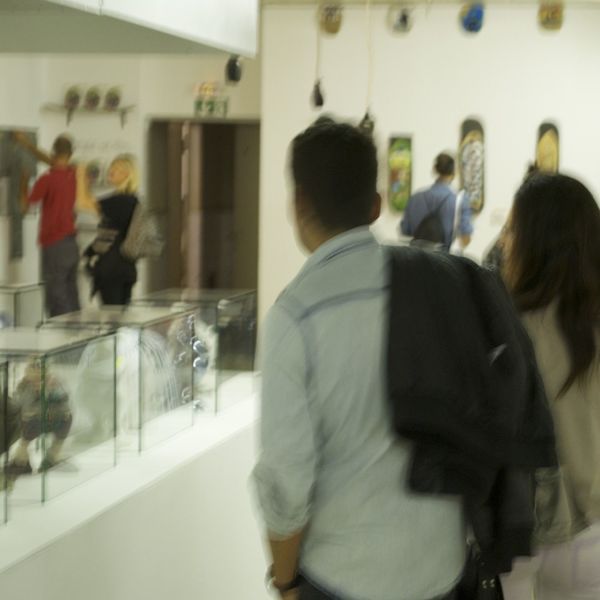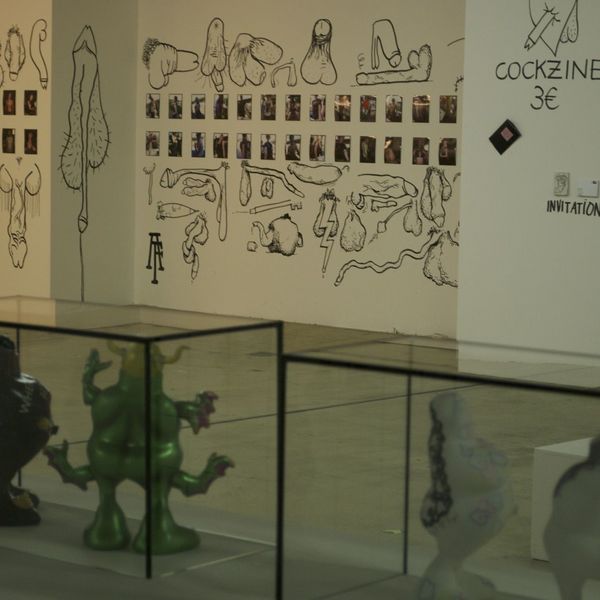 Cannics auf der Bright TradeShow 2011 in Berlin