CANNICS POP-UP-GALLERY // Berlin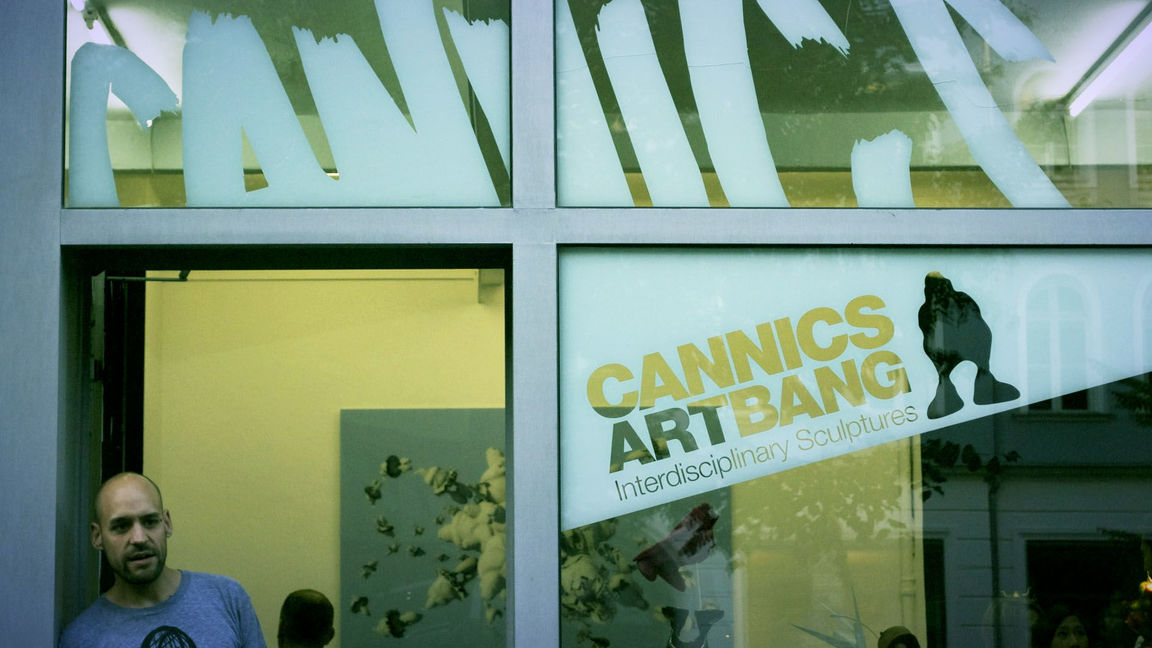 The CANNICS ARTBANG project takes over a former bank branch in trendy Berlin Mitte – totally legal, by the way.
This kind of thing only happens in Berlin: What was a mere standard branch of a national banking institution only weeks before was turned into a CANNICS POP-UP GALLERY literally over night! We LOVE it!
Pierre Becker of Ta-Trung gave us a big hand in finding this great location on Brunnenstrasse in the artsy Mitte district. Thanks a lot, dude!
For extra style points, the bullet-proof armored glass fronts of the former bank branch displayed the precious CANNICS exhibits like the true treasures they are.
Visitors were invited to scan QR-codes attached to the front door to access the CANNICS website and unlock some special animations as well as background info on the pop-up gallery.
And even after the FIFTYEIGHT 3D team had to head back to our studio in Frankfurt, our local "man who can" Pierre Becker kept giving prospective buyers a chance to get up close with our CANNICS figurines before making a purchase. That's a wise investment: CANNICS art – better than money in the bank!