CANNICS Vernissage // Saasfee* Frankfurt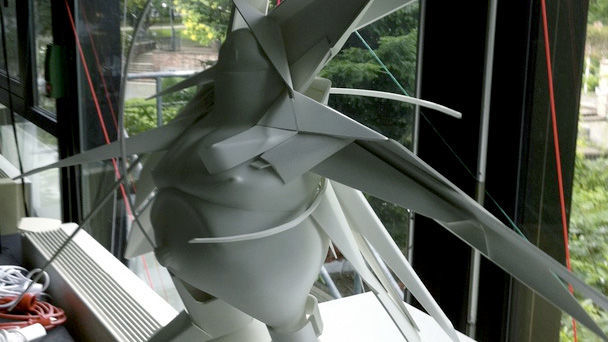 The CANNICS ART BANG project kicks off with over 40 international artists from a variety of fields and backgrounds at the grand opening reception at the SAASFEE PAVILLION in Frankfurt.
More than 40 international creatives applied their skilled hands and valuable time to 30cm figurines of CANNICS, our equally fat and kindhearted comic mascot.
Contributors to this very first interdisciplinary CANNICS project included carpenters, product designers, skateboarders, DJs, porcelain designers, automotive interior designers, writers, illustrators, full-time artists, event agencies and design workshops – all offering their very own interpretation of CANNICS (their own remix, if you will.
Depending on their various backgrounds, the artists created a wide variety of different sculptures: some were carved from massive wood, others machined or baked from porcelain. Some artists made small installations or entirely laser-cut CANNICS figurines. Others hand-painted their entries with lots of love and attention to detail. Once the dust had settled and the creative process was over, FIFTYEIGHT 3D hosted the CANNICS ARTBANG exhibit with over 40 one-of-a-kind pieces reflecting a broad range of artistic approaches and cultures.
On two nights, the Saasfee Pavillion was entirely drained of beverages by a huge crowd that had the venue bursting at the seams. The opening party was one for the history books and will be remembered fondly as a great home game for our agency.
As early as the first night, more than four unique figurines and vinyl sculptures were sold at the venue. By now, there are only few ARTBANG pieces left, so check the shop to see what's still out there!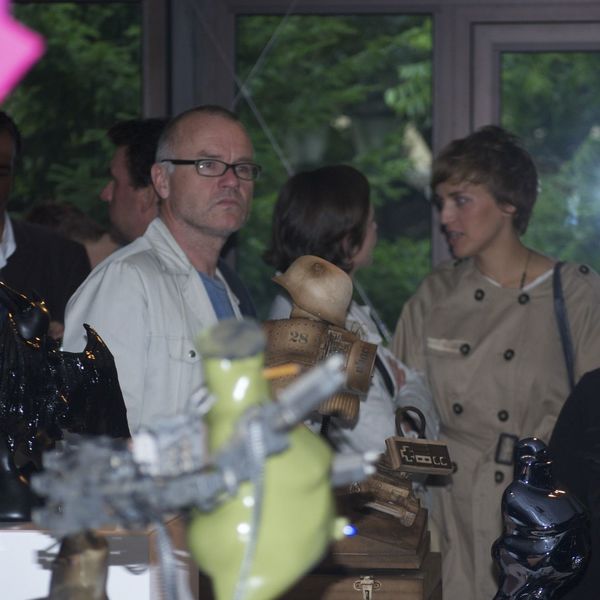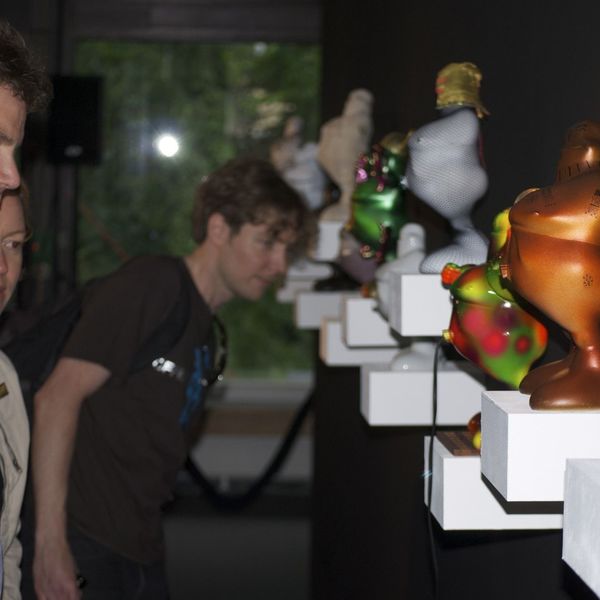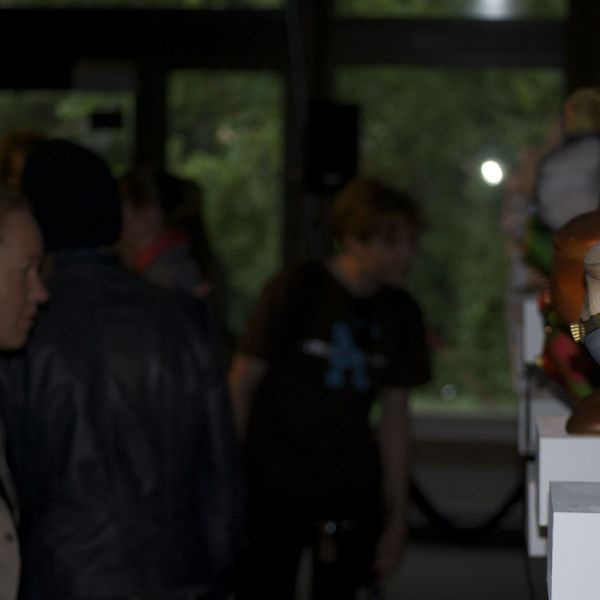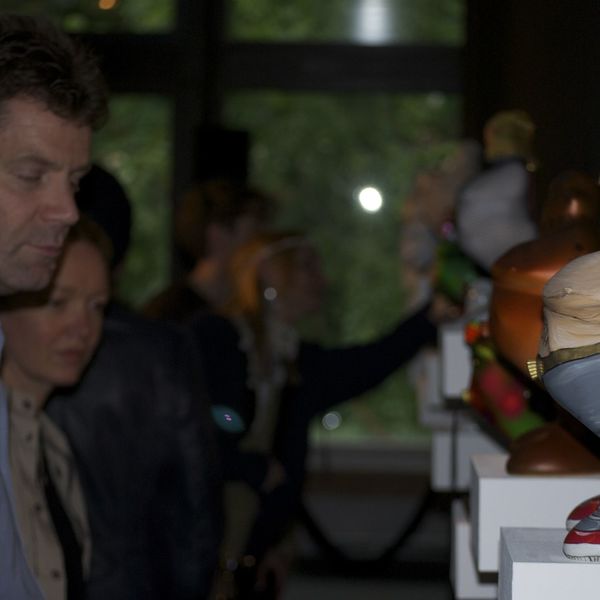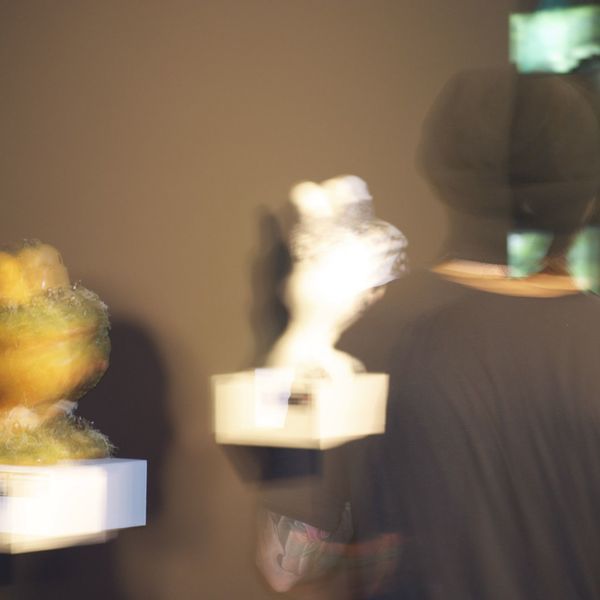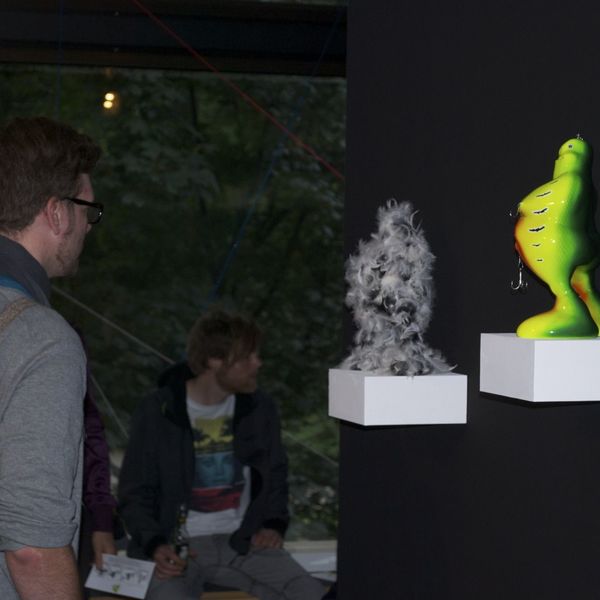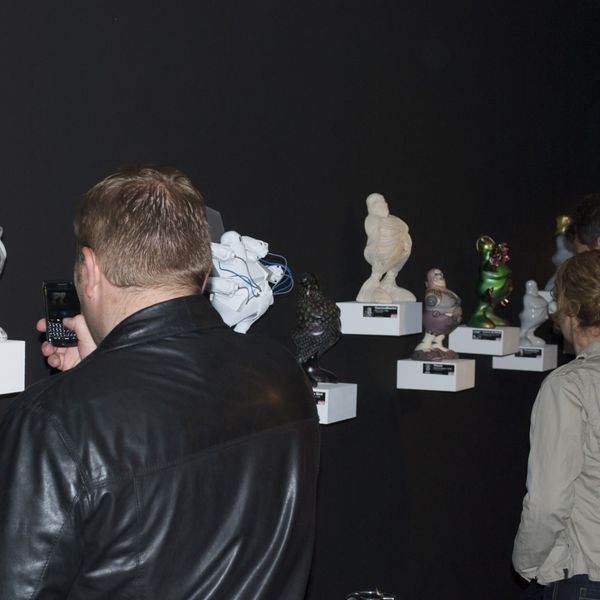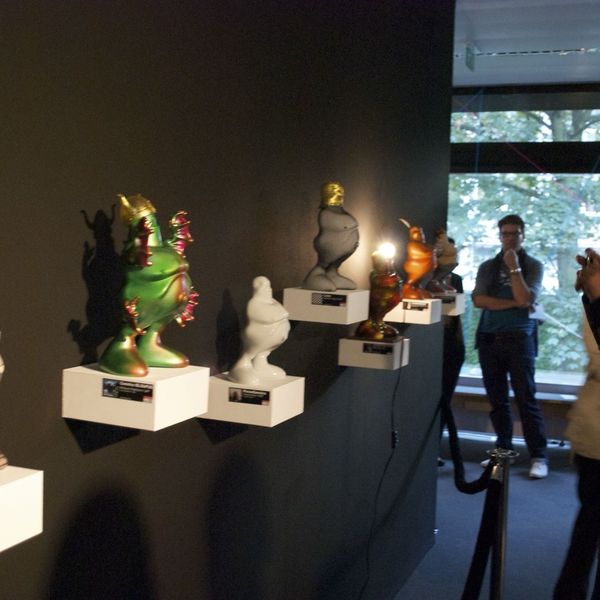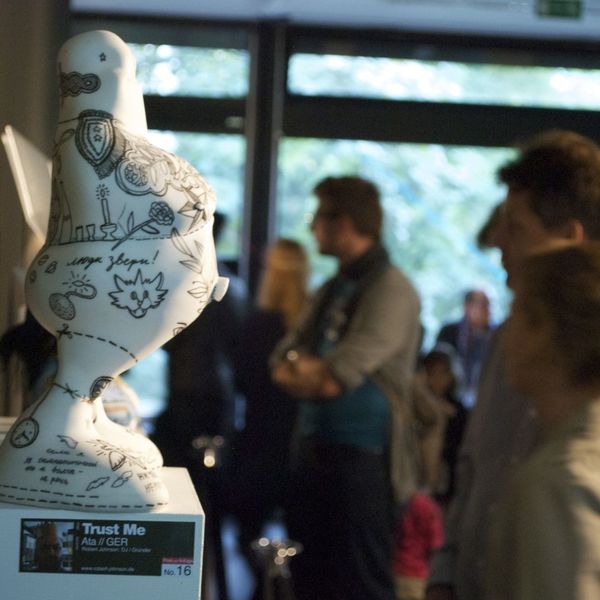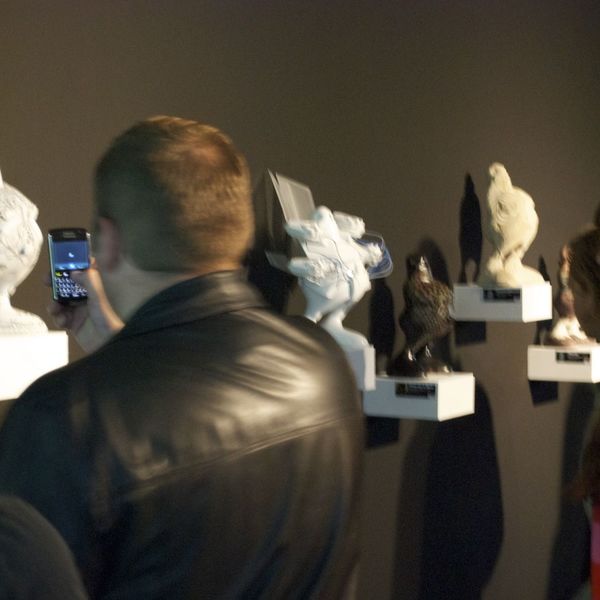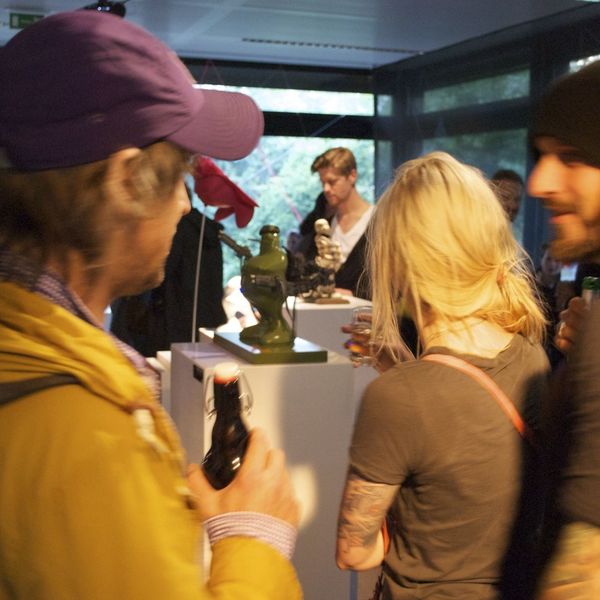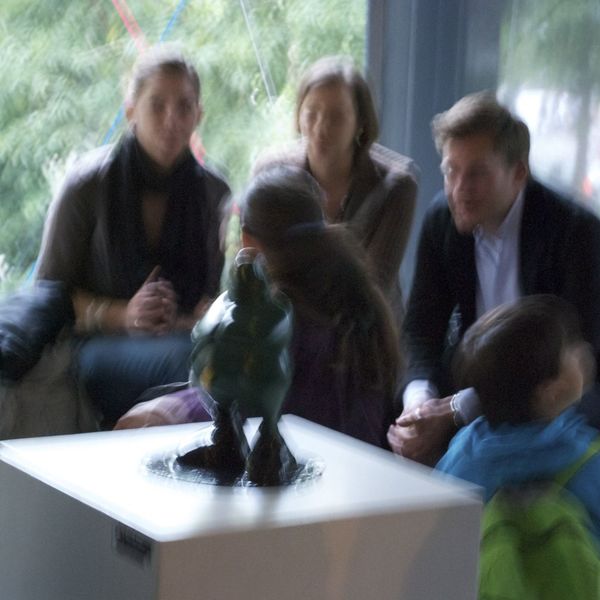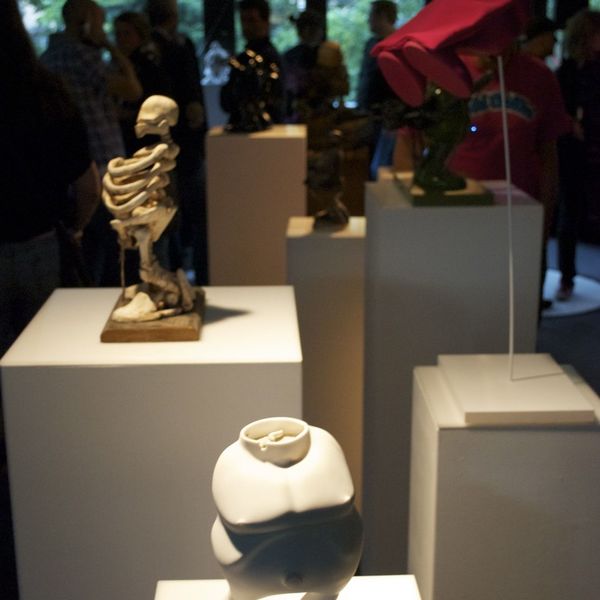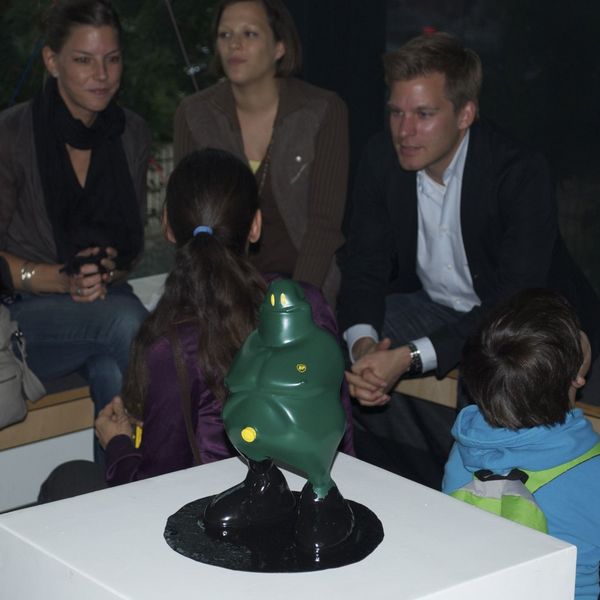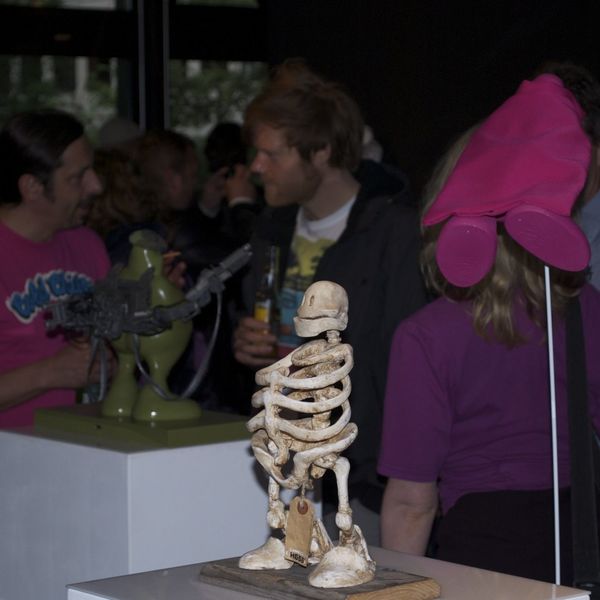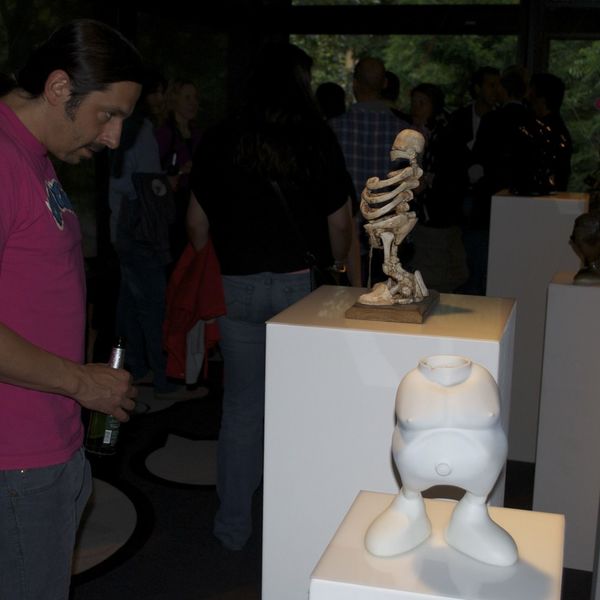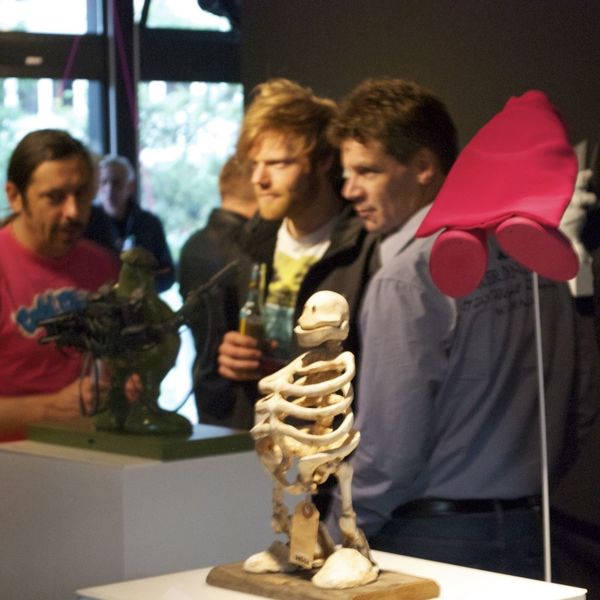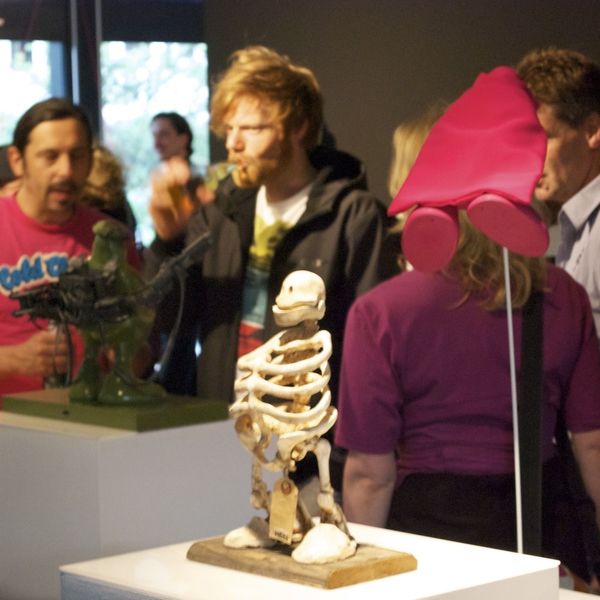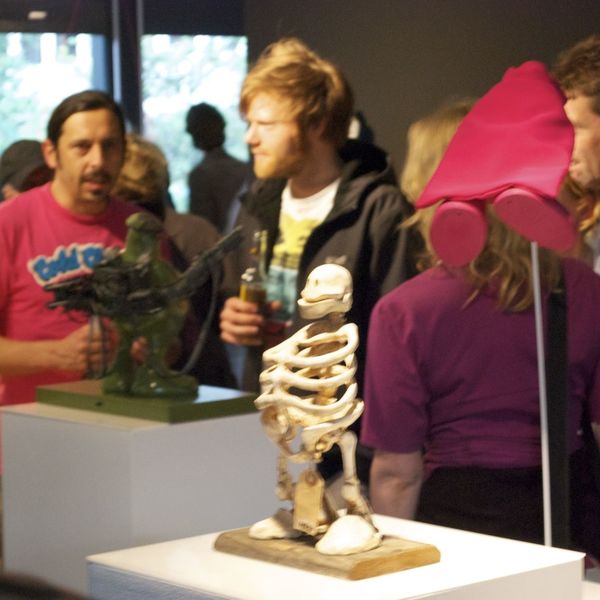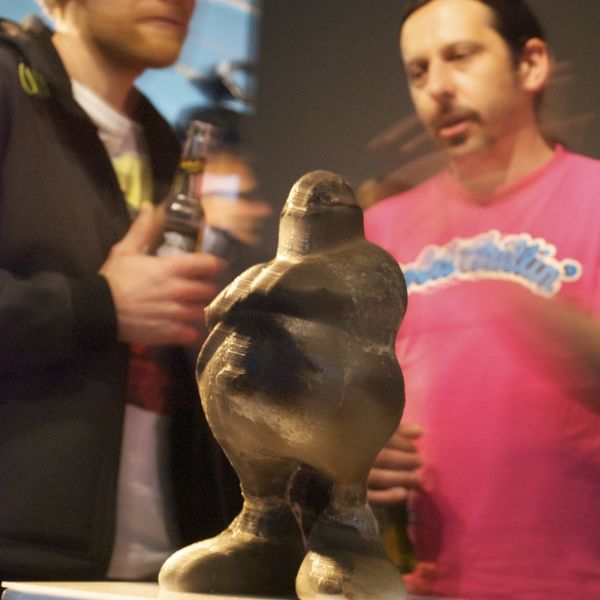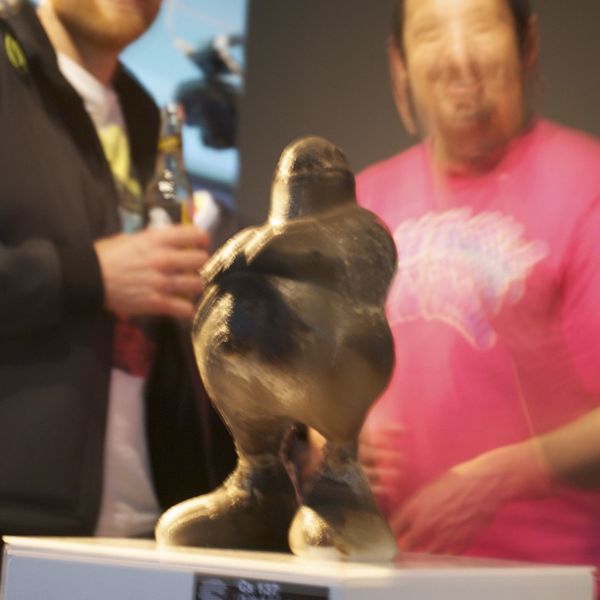 CANNICS Vernissage at Saasfee Frankfurt 2011