From Virtual Computer-animated Characters Into Real Life Products "Made in Germany": The Story Of FIFTYEIGHT PRODUCTS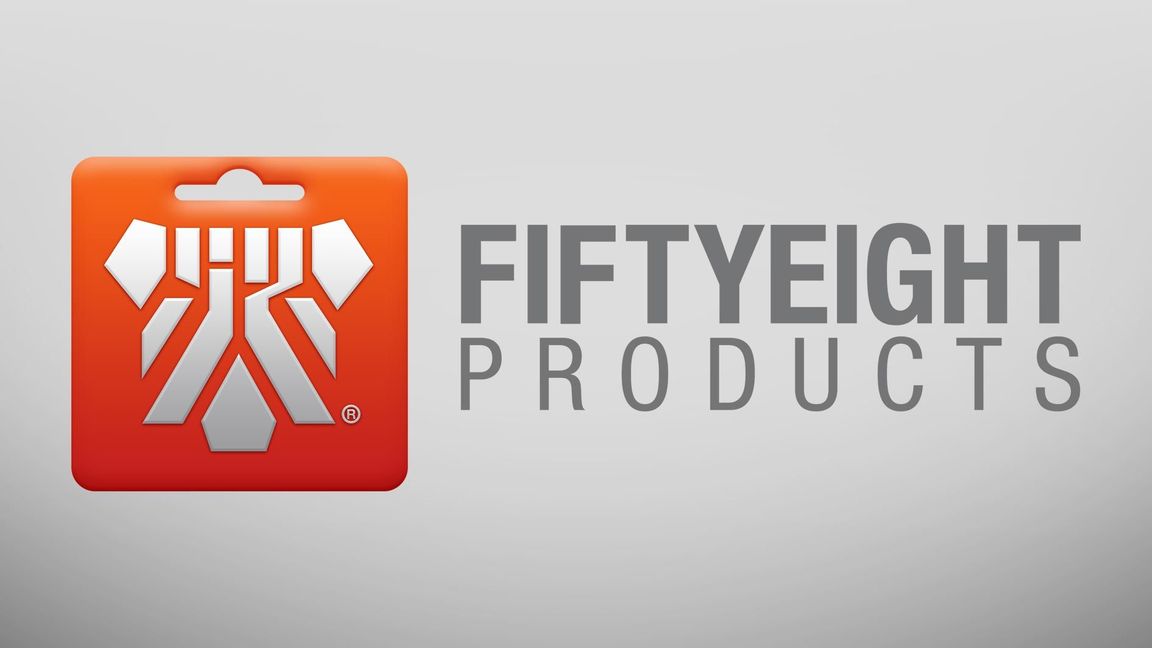 From 3D-computer animations to real-life products: What's the story behind FIFTYEIGHT PRODUCTS? Why are we making porcelain cups with funny facial expressions? And what on Earth is TALENT?
The origin story of FIFTYEIGHT PRODUCTS starts with the full-service computer animations studio FIFTYEIGHT 3D. Founded in 1998 in the town of Wiesbaden, the company was established with the goal of bringing Silicon Valley-style computer animations to clients in Germany. Read about the journey from 3D-computer animations all the way to real porcelain products Made in Germany.
The town of Wiesbaden in the late 1990s: Inspired by video games, Japanese animation films and next-generation special effects in movies such as Jurassic Park and Toy Story, three ambitious company founders are looking to bring a piece of Silicon Valley to the Rhine-Main Area. In 1998, Timm Osterhold, Marc Eckart and Max Zimmermann launch their business under the name Computeranimationsstudio FIFTYEIGHT 3D in Wiesbaden. Right from the start, their main focus lies with creating emotionally appealing computer characters, brought to life via advanced

3D-computer animations software.

At the time, the necessary computing power to achieve computer animations at a pro level doesn't come cheap. So the three founders take on a start-up loan for young entrepreneurs with the Deutsche Darlehensbank and Deutsche Ausgleichsbank to the tune of €153,000. This initial investment helps secure two high-end workstations capable of running market-leading animations software Softimage XSI. The stage is set. On a technical level, FIFTYEIGHT 3D has joined the big leagues, working with the same tools as their idols in Japan and California. But the only thing missing for the company is clients…
Word of the new Germany-based studio travels quickly, and customers soon come knocking on FIFTYEIGHT 3D's door. With creative ideas and a penchant for life-like characters, the company implements a number of high-level projects for MTV Europe, Sony Music, Nintendo, and other global enterprises. One of the major milestones arrives when Procter and Gamble runs a pitch for a high-value project: The time-honored brand mascot Mr. Clean is due for a re-boot, and needs to be turned from a hand-drawn, two-dimensional cartoon into a full-fledged 3D-animated character. FIFTYEIGHT 3D ends up winning the project, and reshapes the internationally known brand icon as a sympathetic and life-like model. What's more, once Mr. Clean is converted into a fully animated computer frame, the animators at FIFTYEIGHT 3D have the chance to teach the world-renowned bald head – known as Don Limpio in Spanish – the lip movements of four new languages.
International Success and New Brand Mascots
The success of Mr. Clean's digital makeover creates ripples in the advertising business and helps the relatively young studio emerge as a new force to be reckoned with in the European 3D-animations scene, which is a rather small pond at the time. Official recognition for FIFTYEIGHT 3D arrives in the form of honors such as first place at the annual Animago Awards as well as a Silver Cyber Lion at the International Advertising Festival in Cannes, France. The company is also making moves internally: In 1999, Siham Morick (Producing) joins the team and in the year 2000, the company initially operated solo by Timm Osterhold (Animation), Marc Eckart (Business), and Max Zimmermann (Design) already counts 12 employees. And business continues to boom over the next years…
Next to animated advertisements featuring the Pritt glue stick mascot, FIFTYEIGHT 3D develops interactive video-elements for tradeshow booths and continues to experiment with cutting-edge technologies. Also providing a forum for their artistic inclinations, the company implements the Art Bang series of events to bring a number of artists in their network on board. But even as computer animations spill out into wall art – neatly framed and actually still a category on the web shop – nobody in those early years of the new century would have thought of making real-life products under the FIFTYEIGHT name. Especially not products from a traditional and labor-intensive material such as porcelain. But then again, life always has a tendency to find its own way of making things happen.
As it happened, FIFTYEIGHT 3D created an animated video clip sent out as a holiday greetings email to clients, friends, and family in 2004. (In those days before the rise of social media, these type of clips were sent as attachments, although hard to imagine today.) The main stars of the video clip were two cheeky coffee cups with lively facial expressions, constantly squabbling and getting on each other's case. Not quite the holiday spirit, but nevertheless, the clip strikes a nerve and goes viral, as it is re-sent and forwarded thousands of times that Holiday season. And with a budding fan community demanding more videos of the zany coffee cups, FIFTYEIGHT 3D gladly obliges, and the little cups emerge as resident brand mascots. So as the next step, someone threw out an idea: "Hey, why not make real coffee cups, just like the ones in our videos!?" To which everyone replied: "Great idea, but what do we actually know about making things from porcelain?"
Reality Check
As it turns out, the FIFTYEIGHT 3D team has to curb its enthusiasm quite a bit, as "making stuff from porcelain" is really much harder than it sounds. Time for a reality check. Although the designers at FIFTYEIGHT 3D have the key advantage of creating their characters as full-fledged three-dimensional computer models – with fully flexible facial expressions, at that – transferring this data into the real world is an arduous process. And working with porcelain is its own art form. "It actually wasn't that simple to transform our 3D-models into porcelain counterparts. At least not at the high level of quality and detail we also apply to our digital animations," said Timm Osterhold.
After searching high and low, the three company founders finally come across a porcelain manufacturer in the south of Germany. In 2009, the first run of TASSEN products is released. It's a small offering at first, mainly revolving around single-colored bowls at a capacity of 500ml with several different faces. The initial response among customers is encouraging, although the "grinning" porcelain bowls resonate with a niche audience rather than a mainstream clientele. Nevertheless, the team at FIFTYEIGHT has had its taste of making real things, and they're hungry for more.

So they establish a new business platform: FIFTYEIGHT PRODUCTS.

It would take a professional to realize the full potential of the TASSEN series: At the major home and living goods tradeshow Tendence in Frankfurt in 2011, industry insider Ralph Engelmann takes notice of the collection. At the time, Engelmann is hunting for new brands and porcelain collections as a scout for BHS tabletop manufacturing company. With a focus on producing porcelain for the hospitality business, the quality-certified company employs over 1,000 people and manufactures around 40 million pieces of porcelain per year with headquarters in the Bavarian town of Selb and two nearby manufacturing sites. In other words, the big leagues. And although the unique designs of the TASSEN bowls initially throw a curveball even to BHS tabletop's most seasoned porcelain technicians, the team works its way through the challenging process of bringing TASSEN into serial production. As the fruits of their labor, BHS tabletop and FIFTYEIGHT PRODUCTS celebrate their first completed production run in 2012.
Real Products, Viral Videos
The initial product line-up for TASSEN is rather modest, containing four bowls, two coffee cups, and two espresso cups with quirky TASSEN faces. But over the next few years, the inventory continually grows to what now consists of nearly 40 pieces of white porcelain, while FIFTYEIGHT PRODUCTS and BHS are constantly working on pushing the limits in terms of product design and manufacturing know-how.
An dieser Stelle sei gesagt, was wären wir ohne die Profis und Künstler auf Produktionsseite? Bereits ein paar Mal war ich schwer beeindruckt von der Art und Weise, sowie dem Know-How, mit welchen aufwändigen Wegen das Design erhalten wird, anstelle es mit einer leichter umzusetzenden Produktionstechnik in Teilen zu verwerfen","At this point it needs to be said that we could never do it without the professionals and artisans on the manufacturing side of things. I have been deeply impressed on numerous occasions by their expertise and the way in which they go to lengths to retain our designs instead of replacing it with production techniques that would be easier to implement," said Max Zimmermann, co-founder of FIFTYEIGHT PRODUCTS.
Despite all the new products and innovations, one thing remains unchanged from the early days of TASSEN as virtual video stars: All facial expressions of TASSEN
characters still originate from 3D-animated films, which have at this point become cult classics. Films featuring the large tea pot, the little jolly jug, the screeching egg cups or the cheeky-as-ever bowls generate millions of views on YouTube. Just recently,
the tall coffee mugs crooned some festive holiday songs, and the team also provided a behind-the-scenes look into the production of their latest innovation, bowls and
mugs with colorful eyes.
Aside from the TASSEN collection, FIFTYEIGHT PRODUCTS is constantly expanding its product line-up while always retaining the focus on lifelike, emotional characters. In 2015, the company launched the TALENT line of cups featuring sculpted portraits of artistic geniuses from world history in three-dimensional details. Taking these icons of world culture "off the high pedestal" and bringing them onto the table as conversation pieces, the TALENT collection blurs the line between dishware and collector's items. And it also proved a major challenge from a production angle, which the BHS and FIFTYEIGHT PRODUCTS mastered. As we speak, the second flower vase crafted from porcelain expands the line of home decoration products that go beyond serving food and beverages.
But whether it's vases, coffee cups, or bowls – the focus always remains the same: "Most of all, our porcelain products are aimed at getting people talking about them. I was convinced from the very first moment that the main goal of the collection is to bring people together," said Max Zimmermann at FIFTYEIGHT PRODUCTS. "If we can make people start a conversation or even make them laugh, we've already done our job."