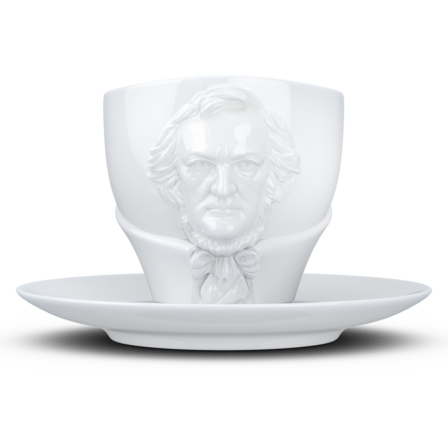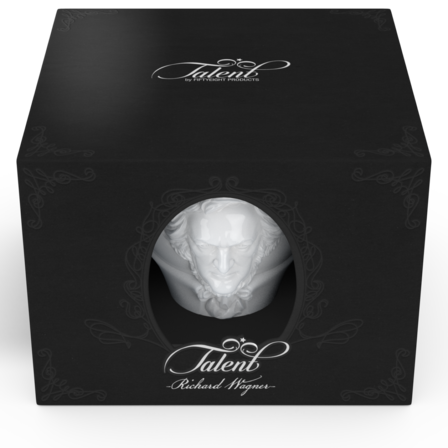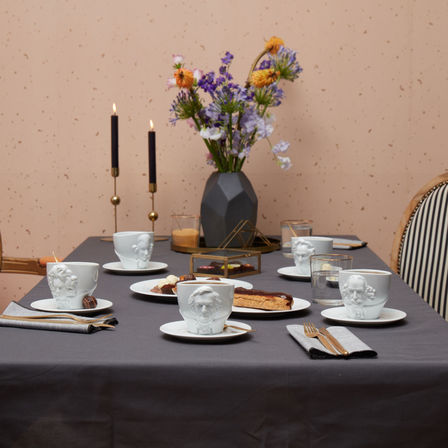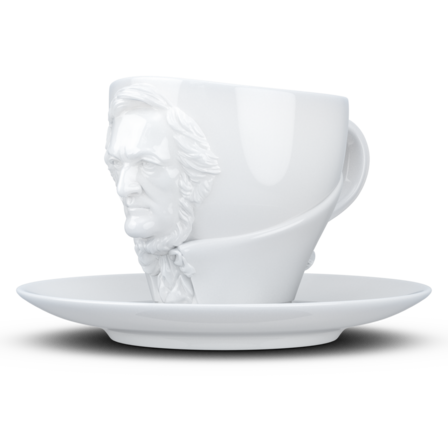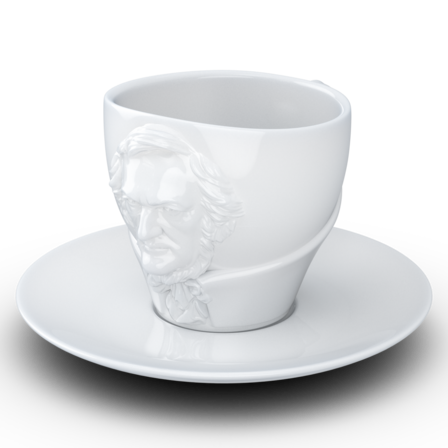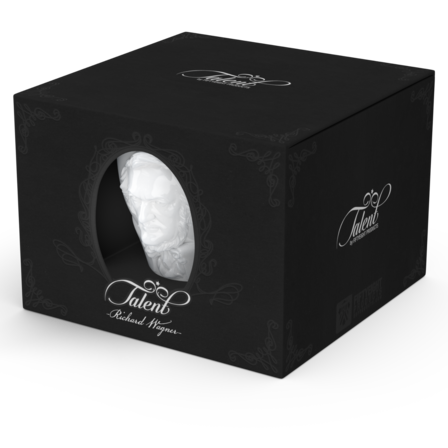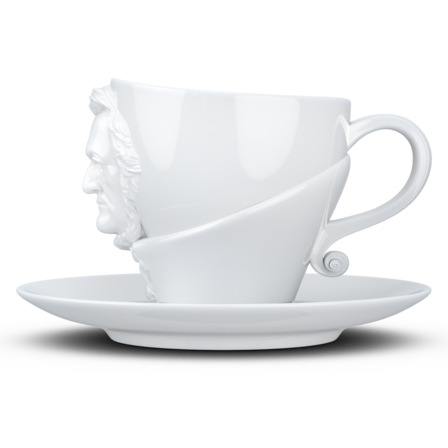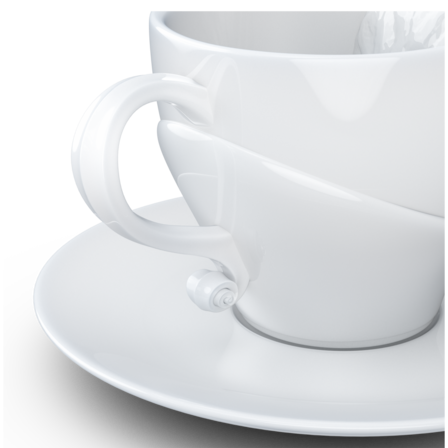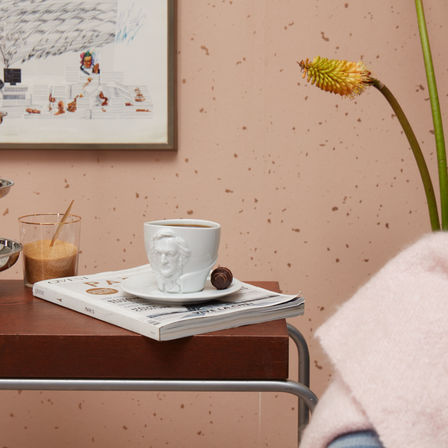 TALENT cup "Richard Wagner" in white, 260 ml - better price!
Known for a temperamental spirit and epic compositions, RICHARD WAGNER is one of the most famous composers across the globe. Every year, thousands of visitors pay tribute to the musical genius at the Wagner Festival in Bayreuth. His monumental works have inspired millions, including the unforgettable use of his "Ride of the Valkyries" on the soundtrack of FRANCIS FORD COPPOLA's epic movie Apocalypse Now!
Crafted from hard porcelain, our exclusive Wagner coffee cup with a handle and saucer features the 3D-sculpted, hyper-contoured rendering of the artists' facial expression.
Filling capacity approx. 260 ml (9 fl oz)

Height: Cup 8,8 cm / 3.5 inch; Saucer 1,7 cm / 0.6 inch
Cross section: Cup 8,8 cm / 3.5 inch ; Saucer 15 cm / 5.9 inch
Weight: 630 g / 1.3 lbs
Microwave-safe and dishwasher-proof
Hard porcelain in shatter-proof hotel quality
Grinded base, enameled top rim
100% Made in Germany
Shipped in premium gift box.