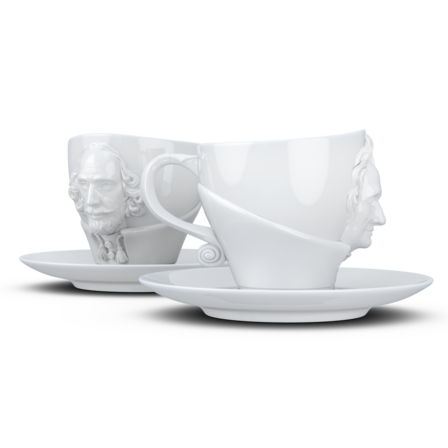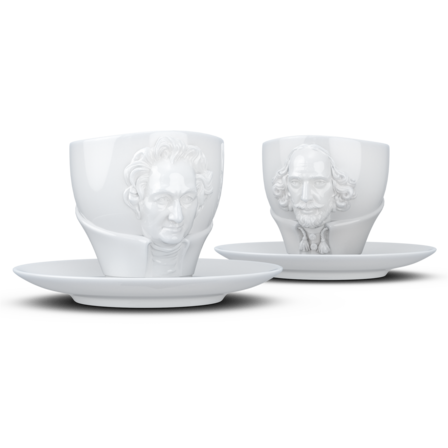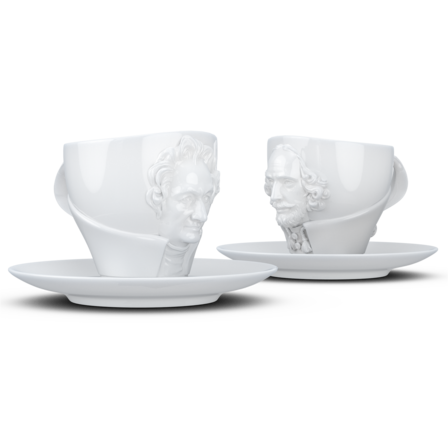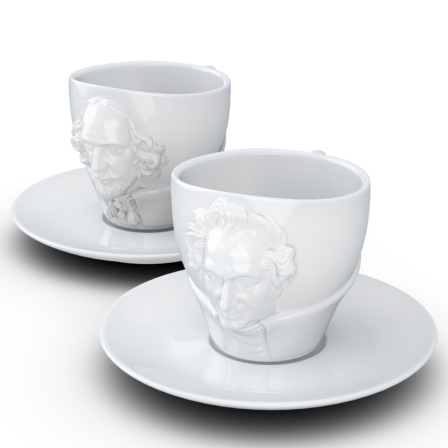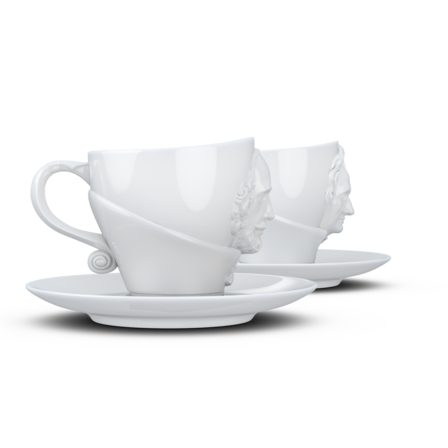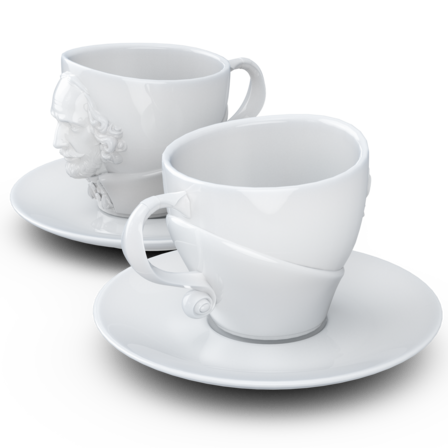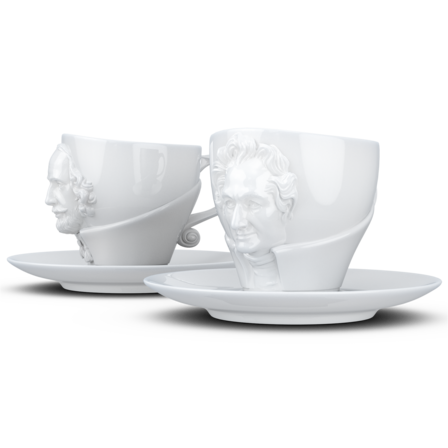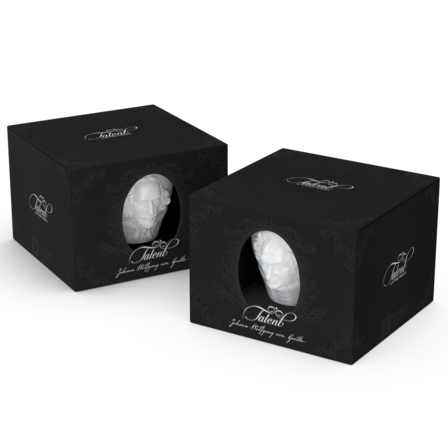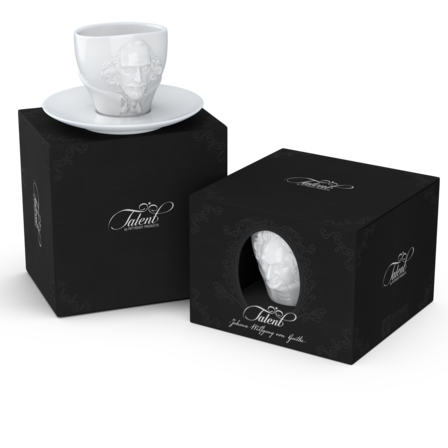 TALENT cup set - Goethe & Shakespeare
| | | |
| --- | --- | --- |
| 59.98 € | 51.70 € | (incl. VAT) |
Statues and busts are an important part of our culture, as they retain the memory of influential artists and their works. With the TALENT Series, we want to bring cultural memories to life and take "our" geniuses off their high pedestal and bring them to the dining table.
"Magic is believing in yourself, if you can do that, you can make anything happen." ?These words fill us with a sense of Sturm und Drang, as Johann Wolfgang von Goethe's passion encourages our dreams to take flight.
- Goethe ??
"To be, or not to be - that is the question." Imagine tea time with the equally eloquent and charming William Shakespeare – who knows what kind of literary talk that would ensue…?
- Shakespeare
Two exclusive coffee cups with a handle and saucer crafted from hard porcelain, featuring 3D-sculpted, hyper-contoured renderings of the artists' facial expressions.
Filling capacity approx. 9 oz. (260 ml)
Microwave-safe and dishwasher-proof
Hard porcelain in shatter-proof hotel quality
Grinded base, enameled top rim
100% Made in Germany
Shipped in premium gift boxes.
This set consists of:

TALENT cup "Johann Wolfgang von Goethe" in weiß, 260 ml - better price!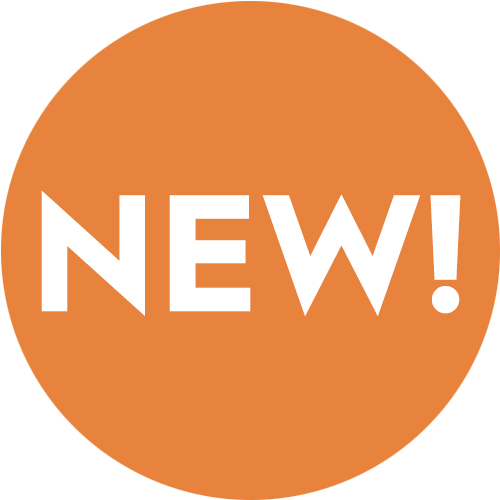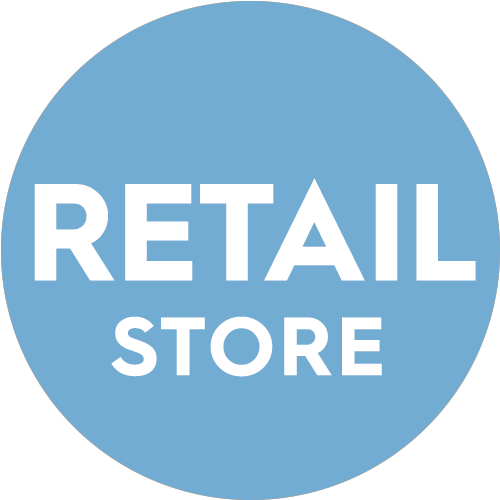 TALENT cup "William Shakespeare" in white, 260 ml - better price!