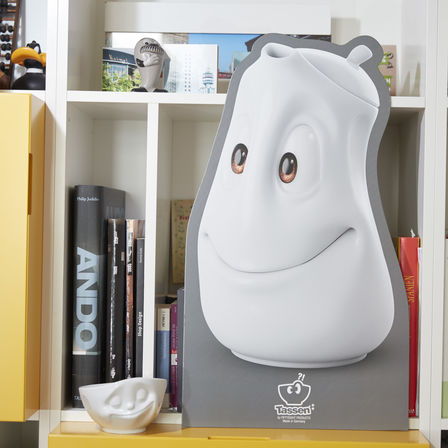 Display Cut Out - Pot
They're finally here! Let the joyful characters from our TASSEN family brighten up your home. Decorate your kitchen, living and kid's room(s) with our full-color wall ornaments. Can be used as stand-up display or hung from wall.
If a nice cup of tea is your idea of a great time, our cheery tea put is your perfect companion and brightens up any room in an instant.
Material: Solid paperboard
Height: ca. 70cm
Wide: ca. 40cm