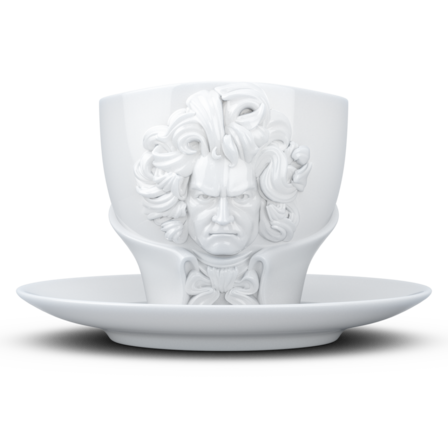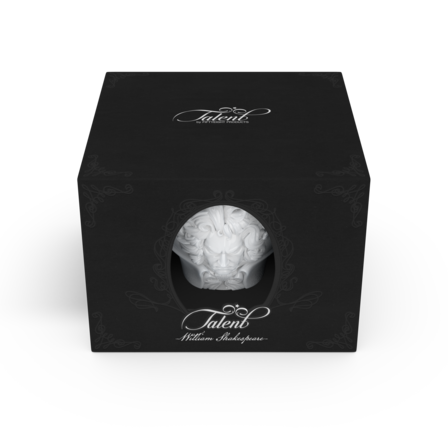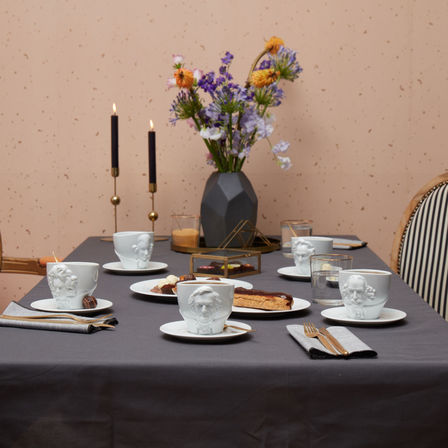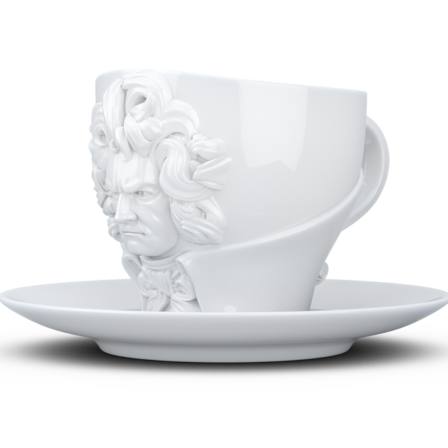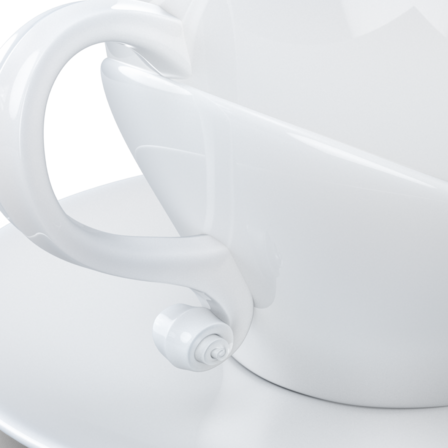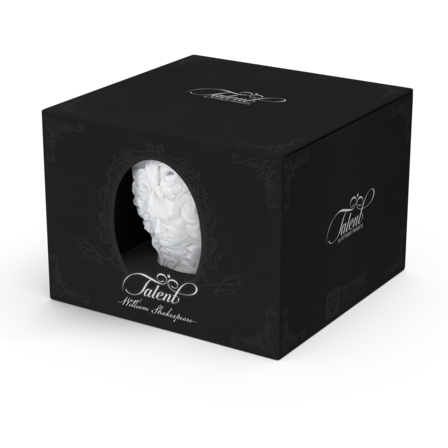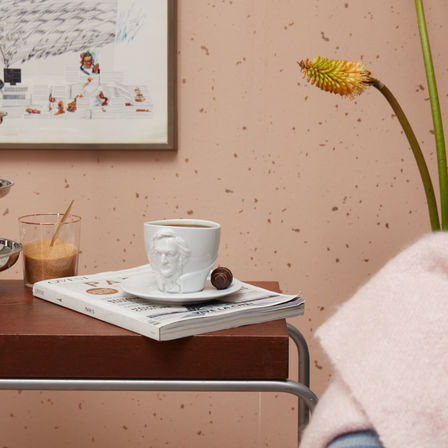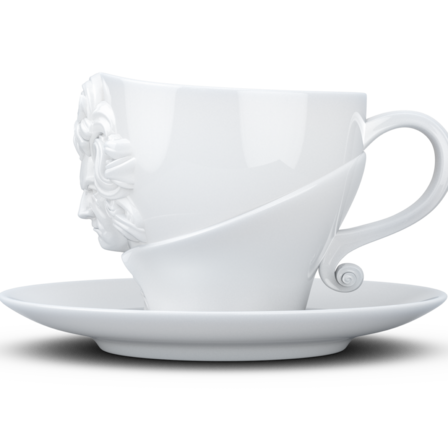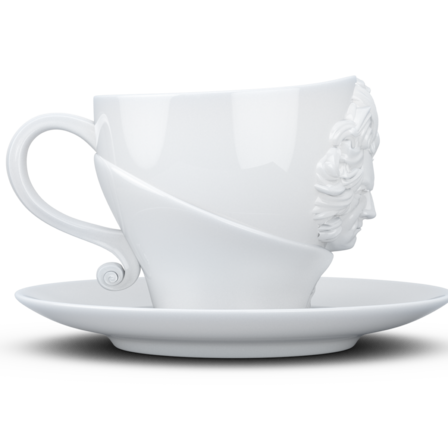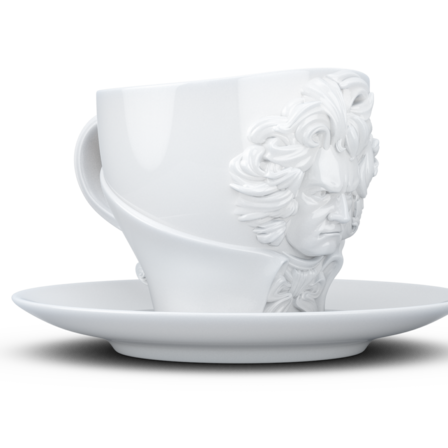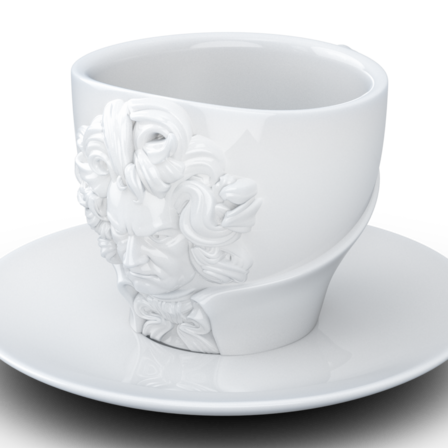 TALENT cup "Ludwig van Beethoven" in white, 260 ml - better price!
Who can imagine a world without Beethoven's Symphony No. 9?

That would be sad, as it would also mean a world without our new Beethoven Cup from the TALENT series! Crafted from hard porcelain, our exclusive Beethoven coffee cup with a handle and saucer features the 3D-sculpted, hyper-contoured rendering of the artists' facial expression. It's our homage to Beethoven's genius and a real "Ode to Joy!"  

Filling capacity approx. 260 ml (9 fl oz)
Height: Cup 8,8 cm / 3.5 inch; Saucer 1,7 cm / 0.6 inch
Cross section: Cup 8,8 cm / 3.5 inch ; Saucer 15 cm / 5.9 inch

Weight: 630 g / 1.3 lbs

Microwave-safe and dishwasher-proof
Hard porcelain in shatter-proof hotel quality
Grinded base, enameled top rim
100% Made in Germany
Shipped in premium gift box.