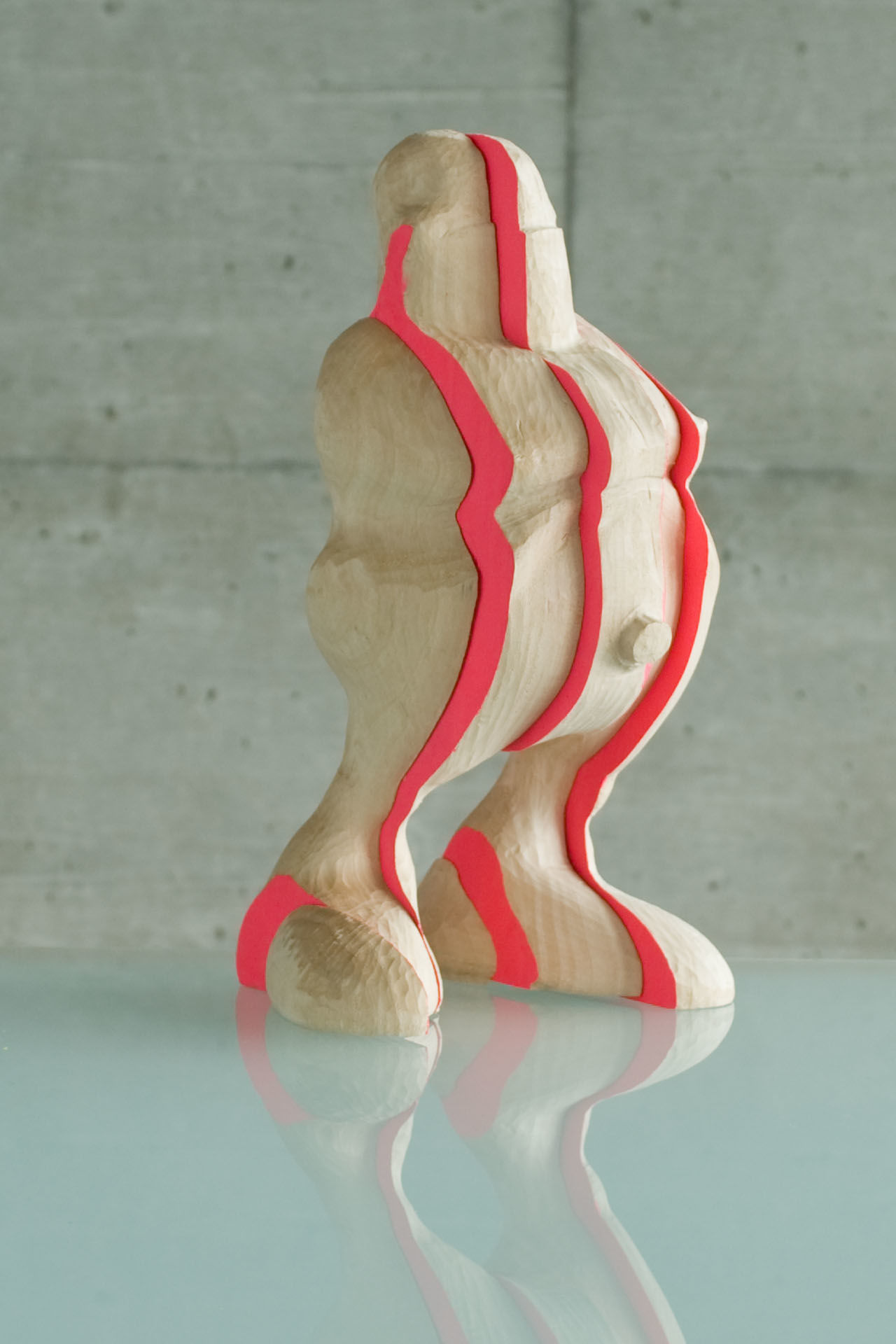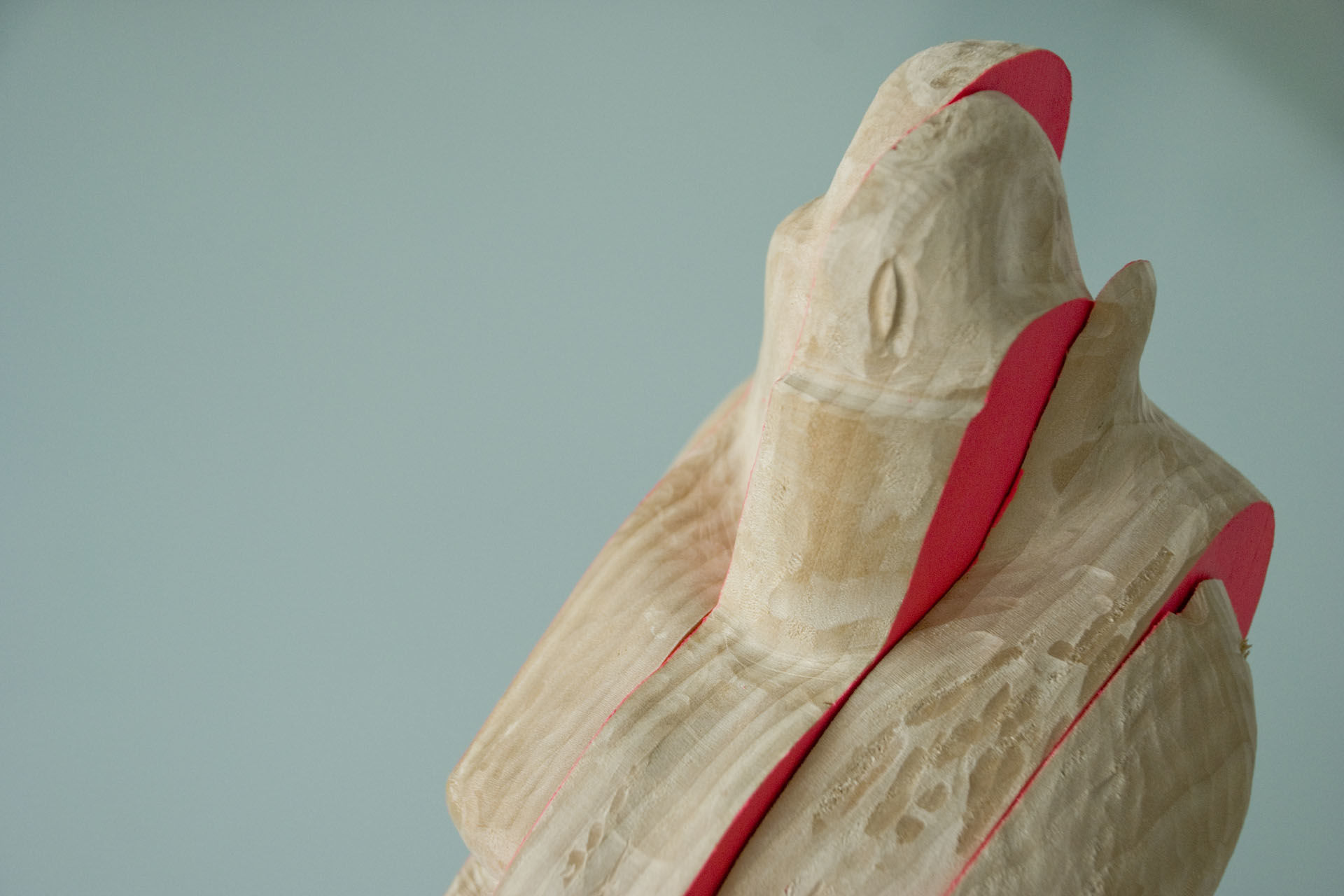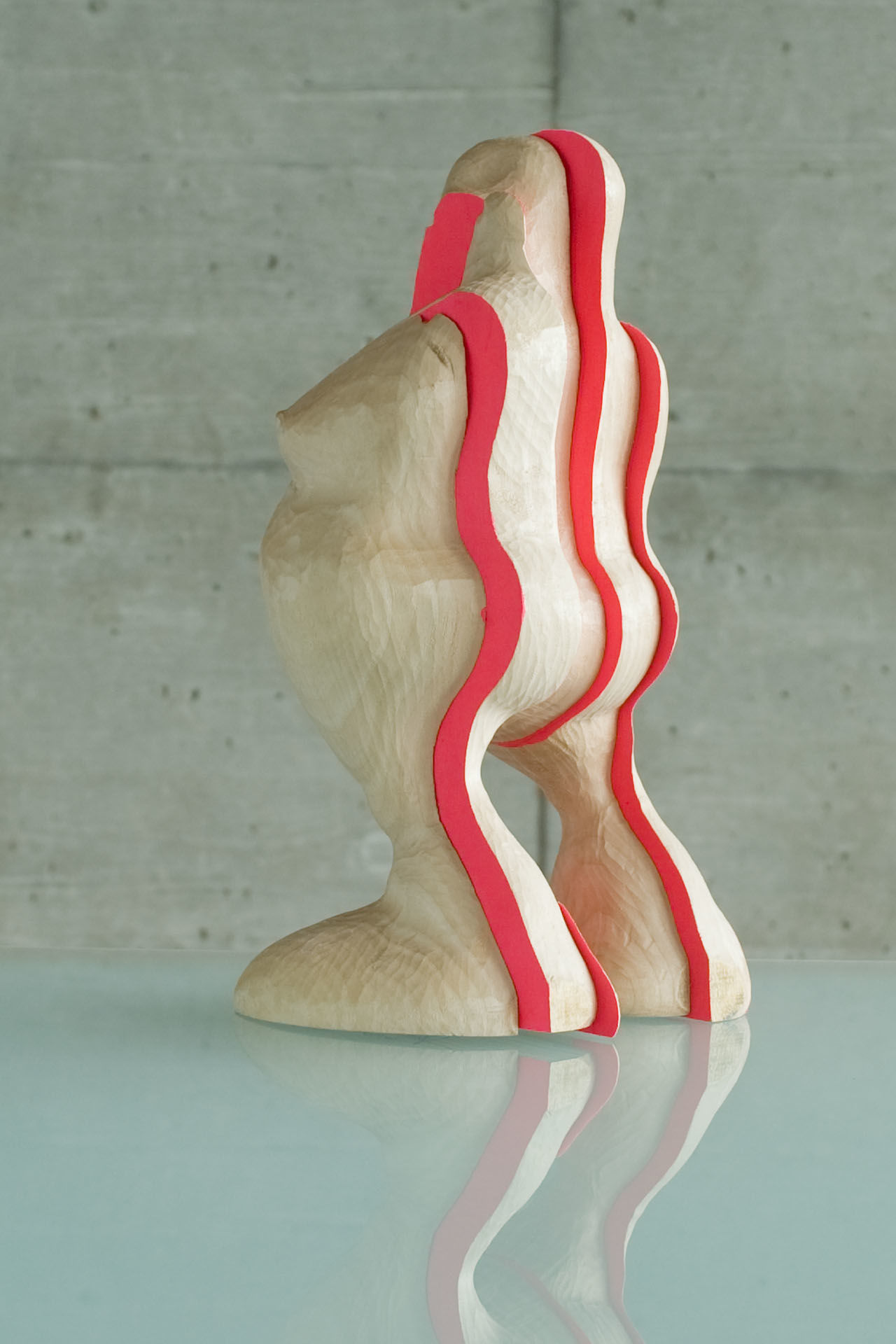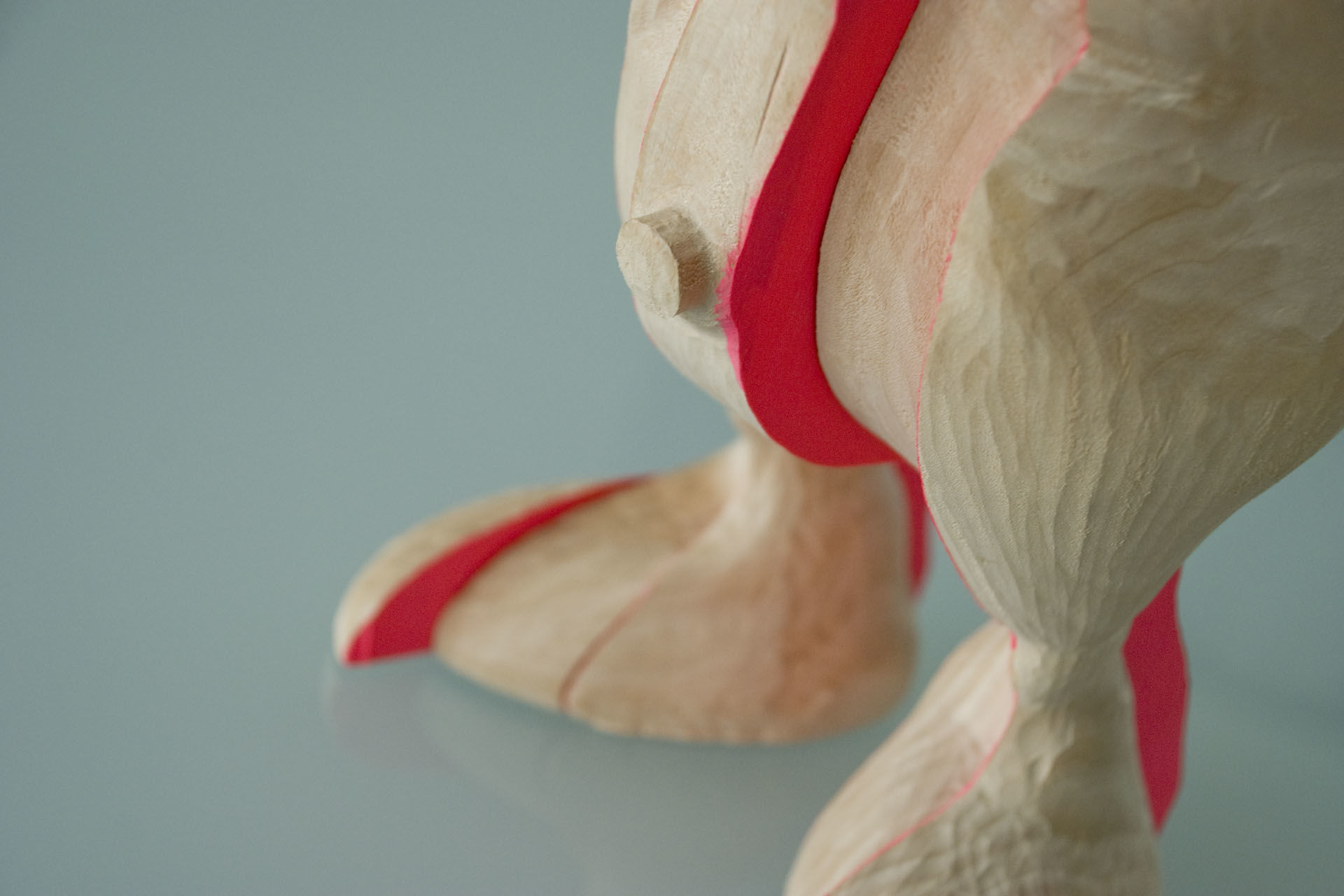 Slices of Pink Wood
One-of-a-kind piece from the Cannics ArtBang  Collection


Materials:
Hand-sanded and painted sculpture from linden tree wood, serrated and glued.
Slim Ben Ghezala is not only a seasoned architect, but also a trained carpenter. Another long-time friend of Max Zimmermann, he created a real one-of-a-kind treat with this CANNICS sculpture from linden tree wood.
It takes a certain kind of artistic enthusiasm to create a sculpture only to saw it into pieces, then painting them pink and glue them back together.
Well, Slim pulled it off – and it looks great, doesn't it?
Artist: Slim Ben Ghezala
Architect, Founder of "archite"
Germany