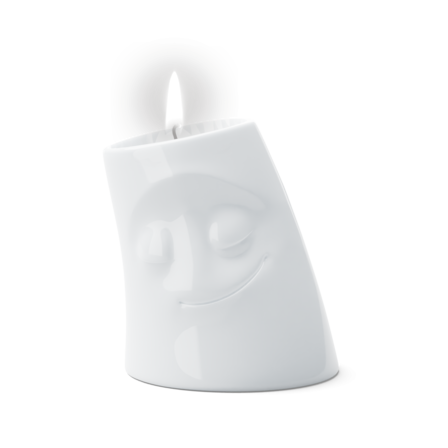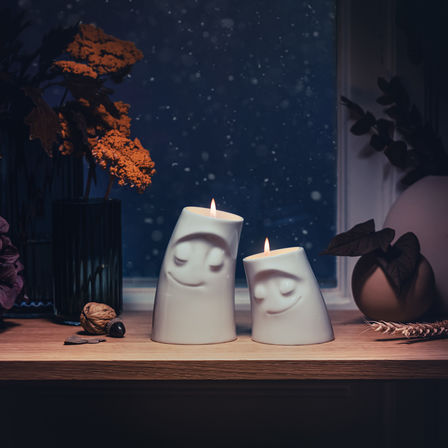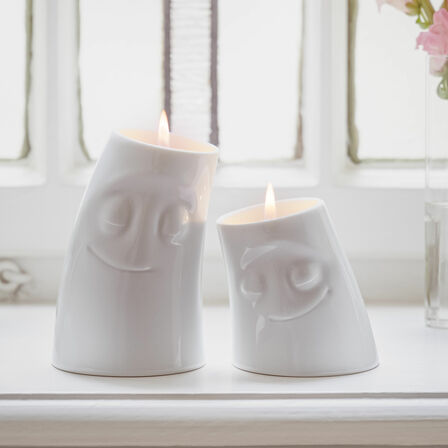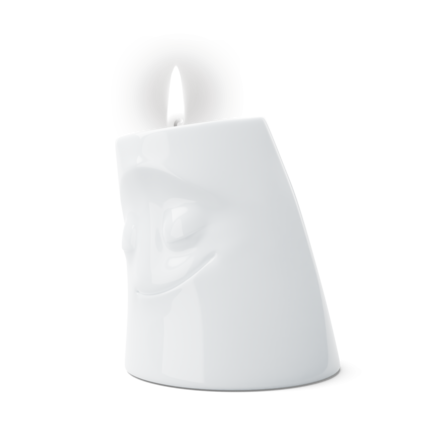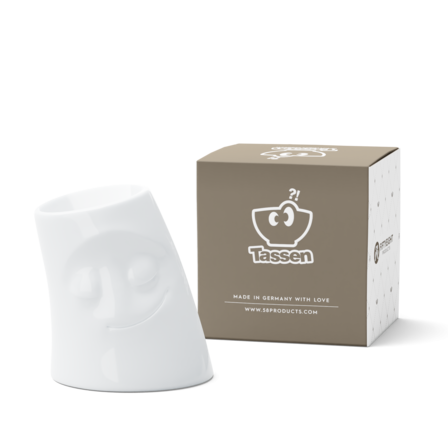 Candle Cuddler COZY - Small Candle Holder
Candle Cuddler COZY - Small candleholder
Fall season is the perfect time to cuddle up at home where it's nice and cozy. So it's the perfect time to introduce our new Candle Cuddlers. These are pretty candle holders crafted from porcelain that snugly fit a tea light.
Starting off this new product line, the Candle Cuddlers will be available in two designs, each at a different height: CUDDLY and COZY. Each of these cuties ships in a nice gift box replete with a matching tea light to create a warm ambiance at home. All you need is a match – and the right person to cuddle with!
Candle Cuddler COZY
Height: approx. 8,3 cm / 3.3 inch

Cross section: approx. 7,5 cm /2.9 inch
Weight: approx. 200 g / 0.4 lbs
Includs 1 tea light
Genuine hard porcelain, break-proof hotel quality
Footed base, enameled top rim
100% Made in Germany
Shipped in exclusively designed gift box.