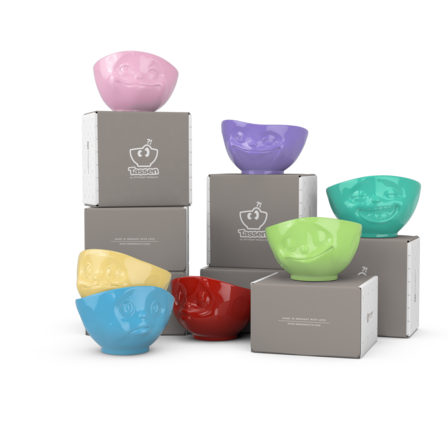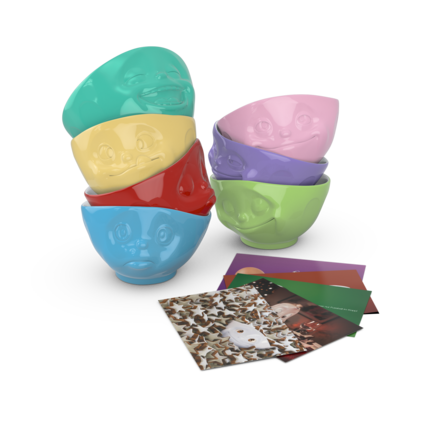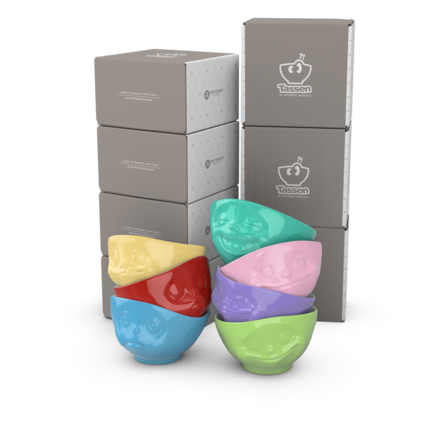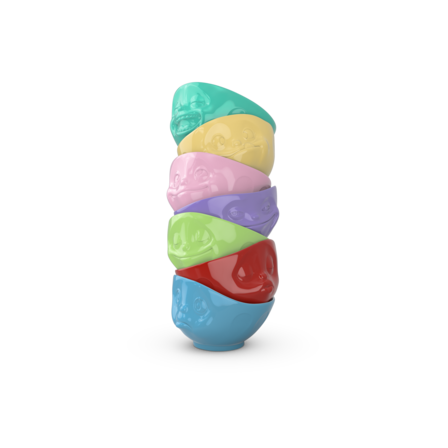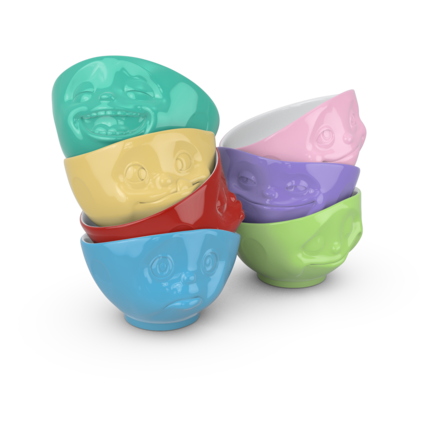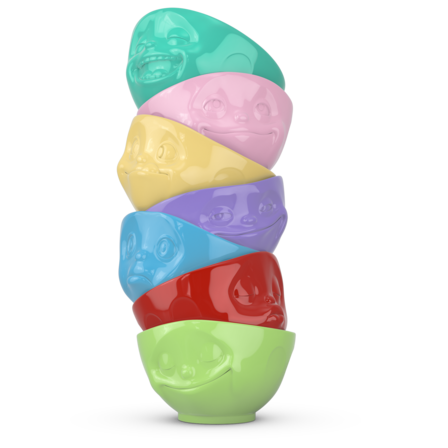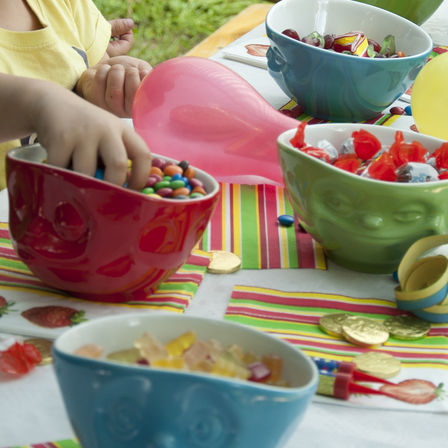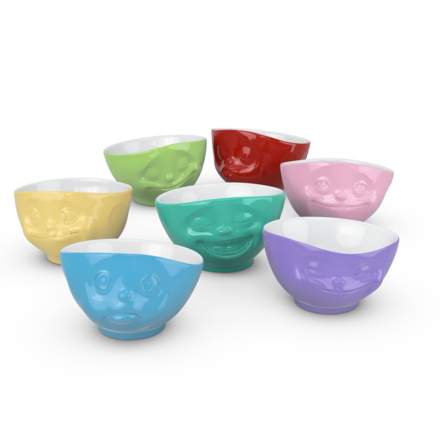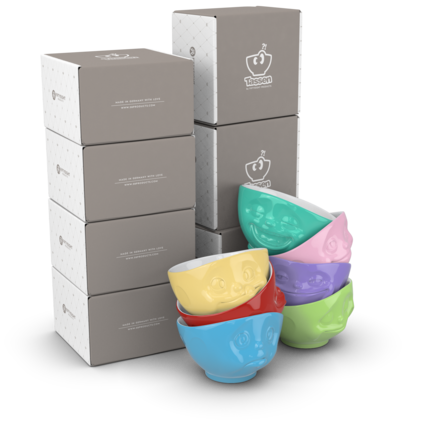 Bowls, 7-piece set, assorted colors 500 ml
| | | |
| --- | --- | --- |
| 212.83 € | 185.50 € | (incl. VAT) |
Who's up for a mad color party?
Our all time classics with lots of color on the outside come in a Set of 7 bowls. Our Faces GRINNING in purple, SULKING in blue, KISSING in red, HAPPY in light-green, DREAMY in pink, TASTY in yellow and LAUGHING in mint + 5 postcards.

Perfect for cereal, soups, salads, pasta, nuts and much more.
Applies for each bowl
Capacity: approx. 500 ml / 16.9 fl oz
Height: approx. 10 cm / 3.9 inch
Cross section: approx. 15 cm / 5.1 inch

Dishwasher and microwave-safe
Genuine hard porcelain, break-proof hotel quality
Footed base, enameled top rim
100% Made in Germany
All items shipped in exclusively designed gift boxes.
This set consists of:

Bowl "Grinning" in purple, 500 ml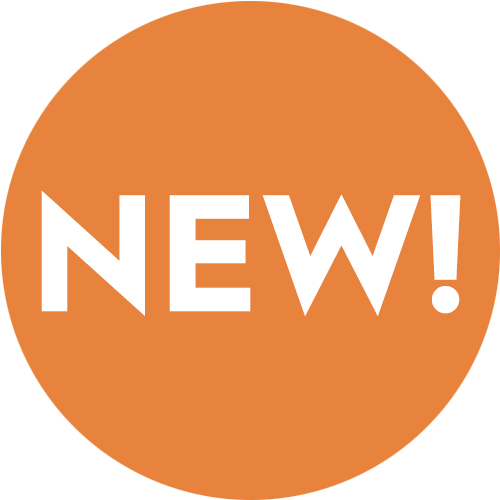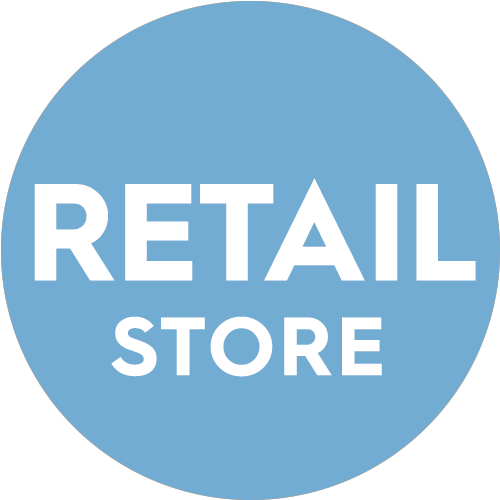 Bowl "Sulking" in blue, 500 ml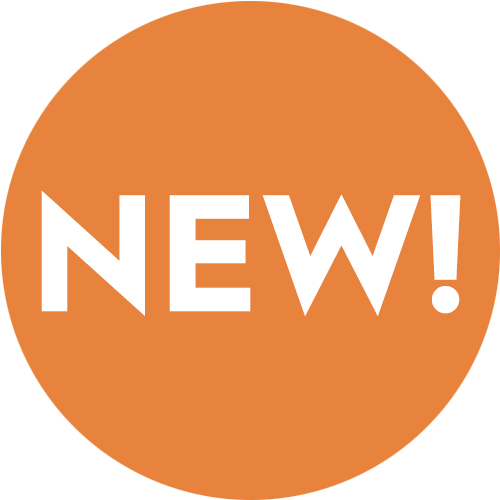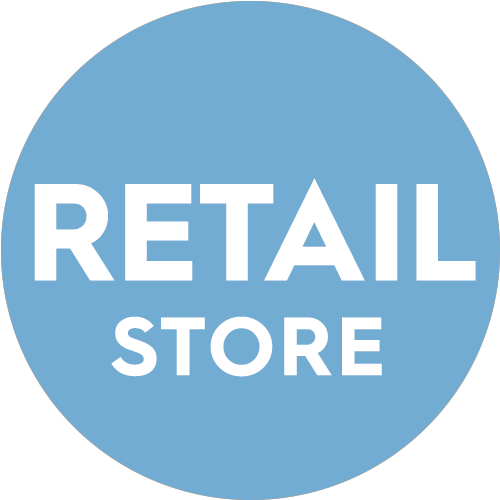 Bowl "Kissing" in red, 500 ml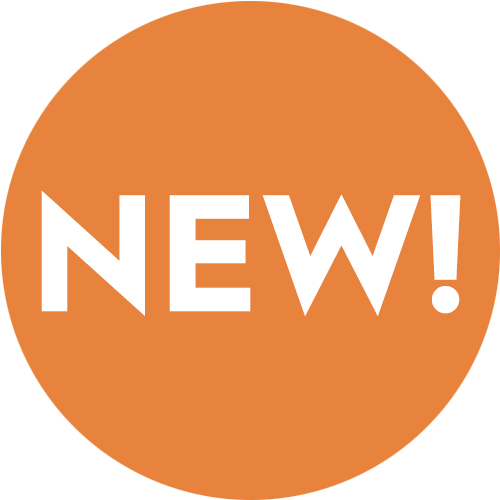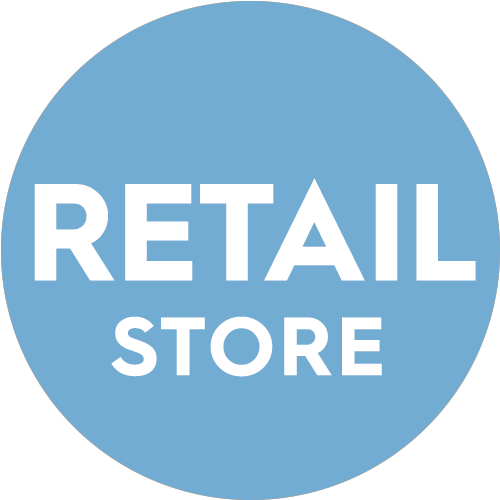 Bowl "Happy" in light-green, 500 ml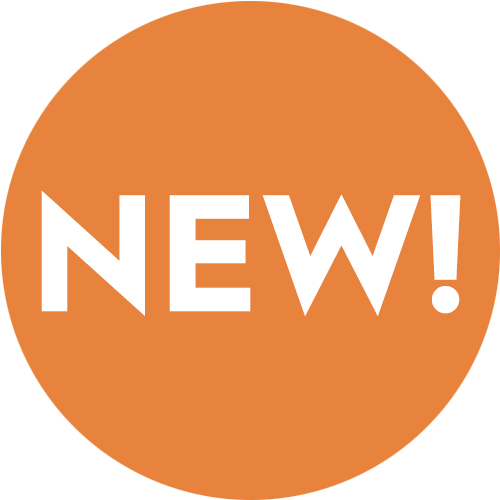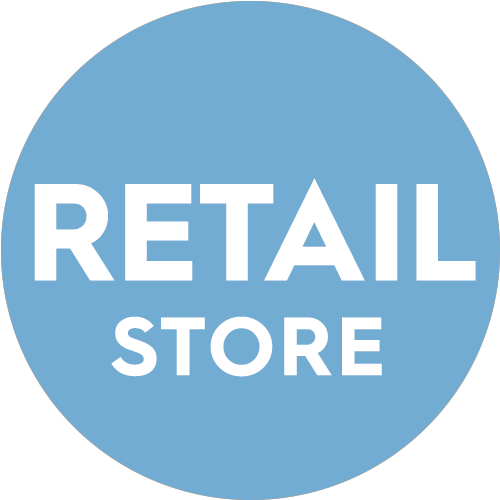 Bowl "Dreamy" in pink, 500 ml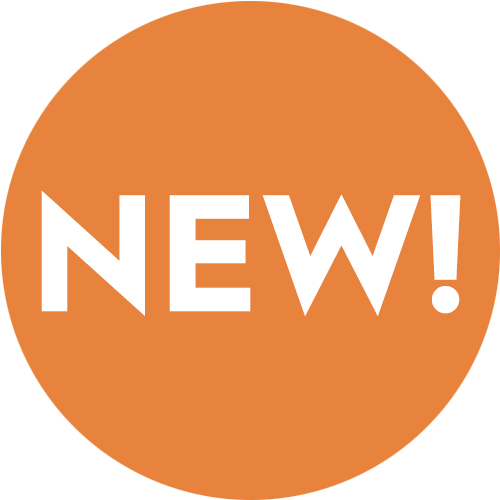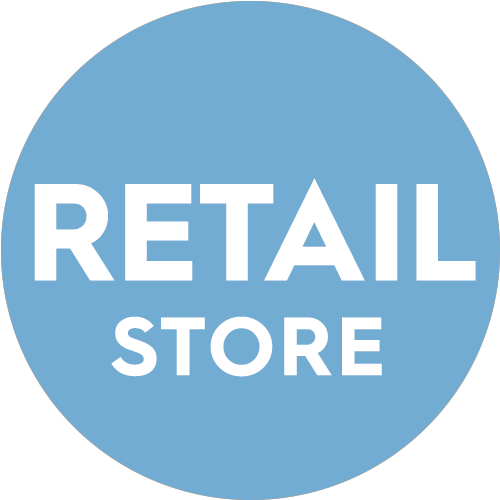 Bowl "Tasty" in yellow, 500 ml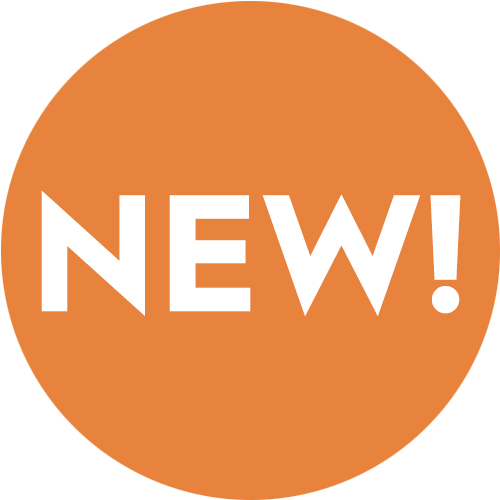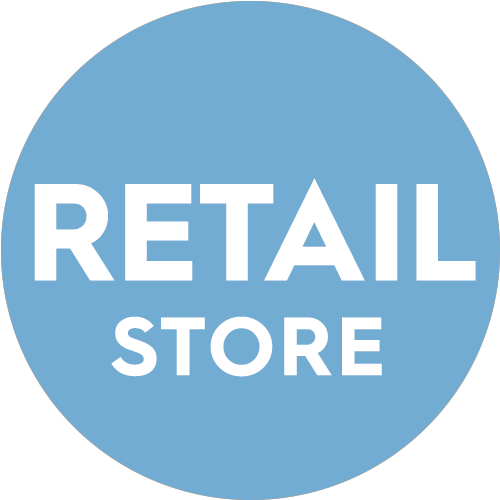 Bowl "Laughing" in mint, 500 ml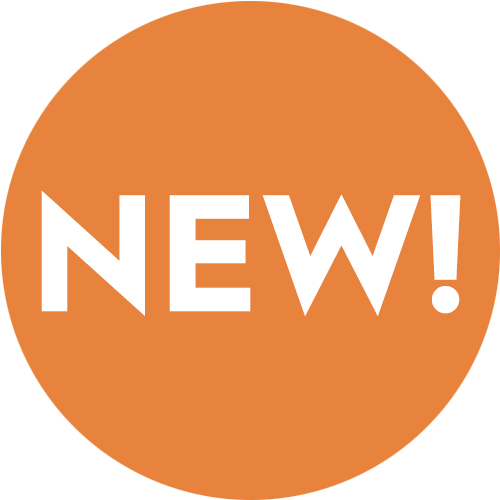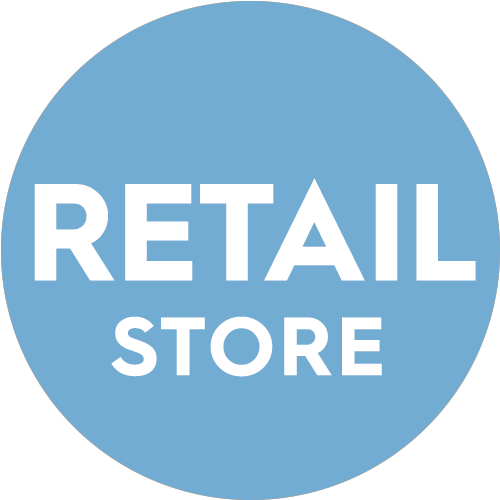 Postcards Set (5 different postcards)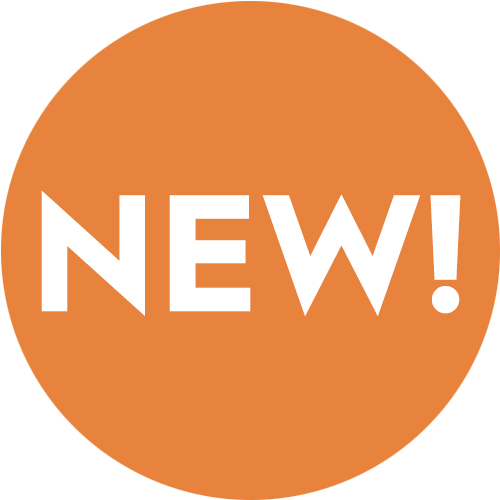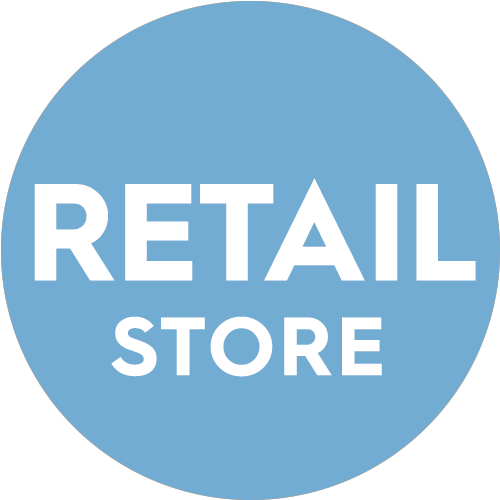 | | |
| --- | --- |
| SKU | T_99_02_35 |
| Weight | 4.8 kg |