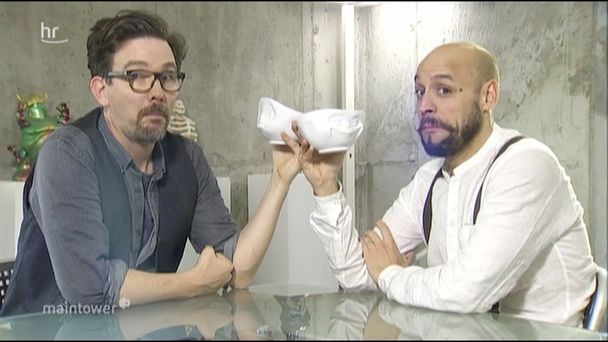 TASSEN featured in HR Maintower television newscast
We made it on television! On the evening of May 9, 2017, Fiftyeight Products and TASSEN were featured in the local evening news program Maintower broadcast by Hessischer Rundfunk.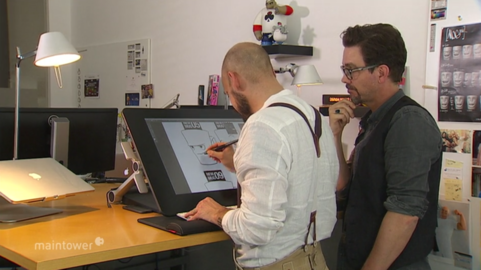 The 4-minute TV feature provided a look behind the scenes at TASSEN headquarters in the town of Frankfurt, together with some history on how our 3D-animation studio ended up making our own porcelain products.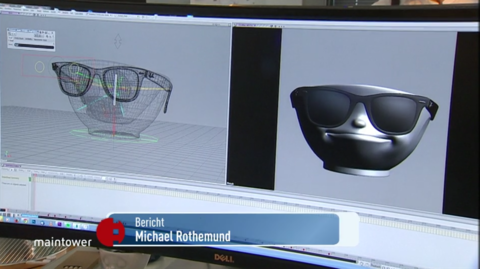 The story also touches on the roots of the TASSEN as animated characters in a virtual Holiday greetings card – back in the day before social media was a thing and people sent these things around as email attachments.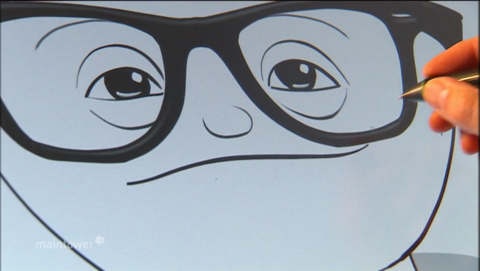 As a special feature, viewers had a chance to meet the speakers behind the TASSEN's cheerful voices, namely our very own 3D-designers Max Zimmermann and Timm Osterhold.
On camera, the two also reveal their own inspirations and how they made a career in 3D-animation. And they provide a hands-on explanation of how a TASSEN character evolves from a two-dimensional sketch into a finished porcelain product.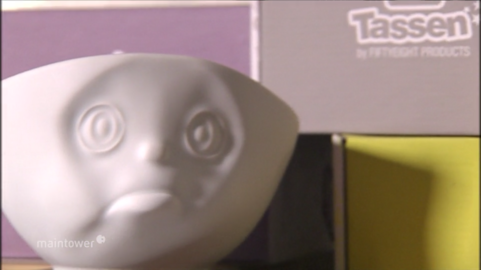 Lots and lots of content in just four minutes and a great success for our entire team. Unfortunately, Marc Eckart and Siham Morick happened to be outside of the office when the camera crew came to visit. But Max and Timm held it down beautifully during the interview.
They're never at a loss for words, as all TASSEN fans already know…
Corresponding products