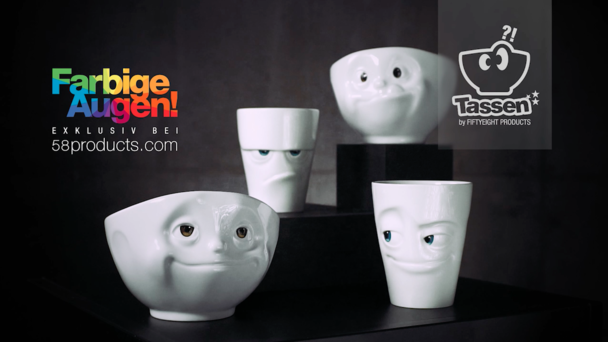 Here's looking at you with bright eyes. - Made in Germany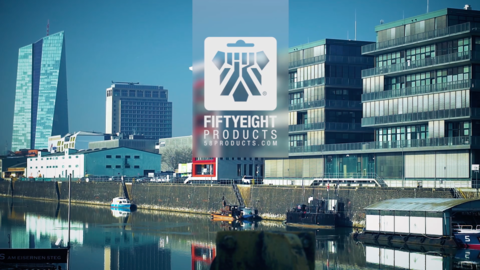 Our fans have waited patiently for a looong time. Over the years, we have received a continuous stream of heated emails all asking for the same thing: "When are you finally making some TASSEN products with colorful eyes – like in the TASSEN films? " Well, now they are finally here!
Released in May 2017, a range of select bowls and mugs is available to order via our web store with dreamy brown and blue eyes.
This limited edition run consists of our 500ml (16.9 fl oz) classic bowls with "Tasty" and "Crazy in Love" faces, as well as our "Grumpy" and "Impish" mugs in white with colorful eyes. So, why the long wait?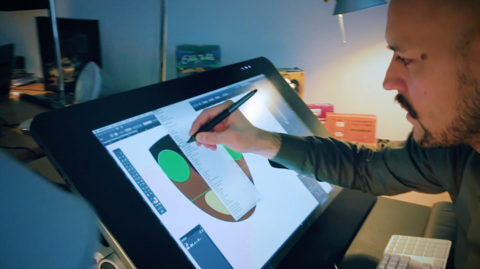 Showing is easier than telling. Have a look at our behind-the-scenes video feature detailing the craftsmanship, level of attention, and innovation that went into this special line of TASSEN – and also meet some of the people who make it happen.
Together with our manufacturing partners BHS we have been able to develop a manufacturing process that meets our required level of detail as well as the quality requirements for porcelain products "Made in Germany".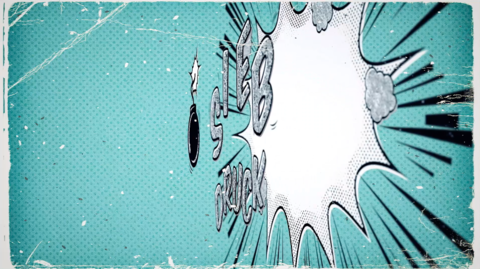 The process starts with a two-dimensional design of the eyes, which is then transformed with meticulous care into a four-color image customized for the embossed detail of each eye.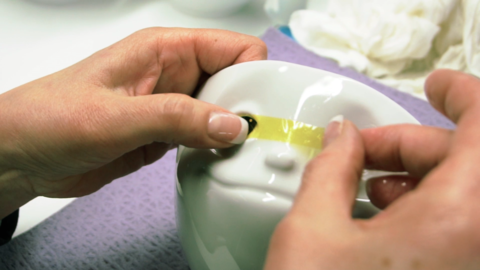 These images are then applied manually, one at a time, ...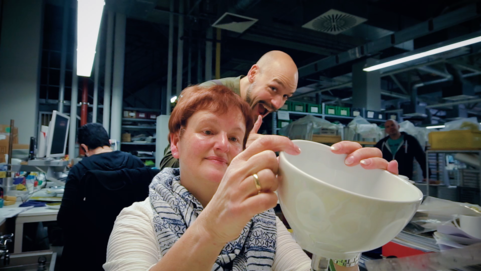 ... onto the bowls and mugs before the colorful eyes are heat-jointed with the porcelain during several hours in the high-temperature oven.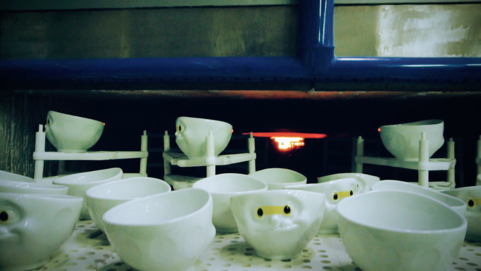 For the final touch, the good folks at BHS quality inspect every single item in the collection to make sure that only flawless pieces will reach our customers.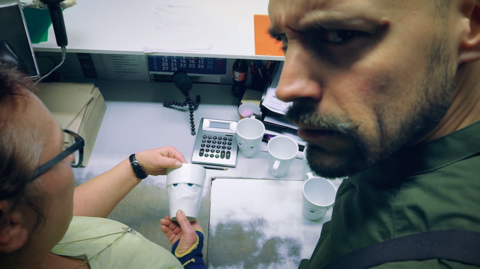 And just like the rest of our porcelain products, the colorful eye-edition bowls and mugs are 100% dishwasher-safe and microwave-proof.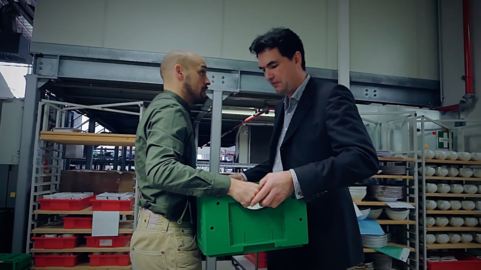 And now that you know about the highly time- and work-intensive manufacturing process behind our special edition, you will surely understand that we are only able to produce the "colorful eyes" TASSEN in small runs, sold only while supplies last. On that note, have a closer look in our web shop and get'em while you can!
Thanks and have a wonderful day,
The Fiftyeight Products Team
Corresponding products