TASSEN - Only for you!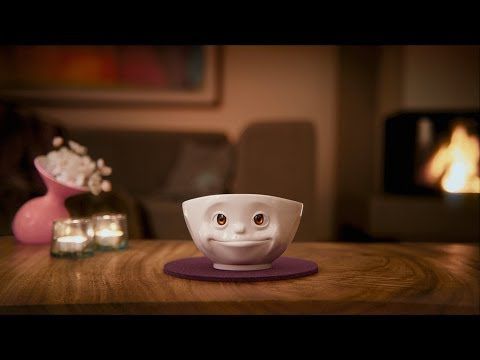 Sometimes, words just don't come easy. Especially when it's time to tell that special someone in your life how much you really care. And no matter how hard you try to find the right words and how many times you rehearse your great proclamation of never-ending romance in front of the mirror, when it's time to deliver your speech...
it just doesn't sound right.

But hey, just in time for Valentine's Day – when the pressure is higher than ever –
we enlisted our Crazy in Love bowl to recite the sweetest of love serenades in this video. Especially for you, a personalized message to your loved one!

We set the mood with groovy songs and candlelight, and rehearsed a few times to make sure we get it just right. Finally, your special someone can get the love message that will bring out the butterflies, that lovey-dovey feeling.

Well, as it turns out, our little Crazy in Love bowl forgot to make sure his pesky roommates aren't home. Talk about a mood kill. Once the whole TASSEN family gets in the mix, there really is no chance for romance, or a coherent Valetine's recital.

It was worth a try, though. And in the end, it's really the thought that counts, right?
This movie has been produced by FIFTYEIGHT ANIMATION. (2014)
All TASSEN movies in our You Tube Channel