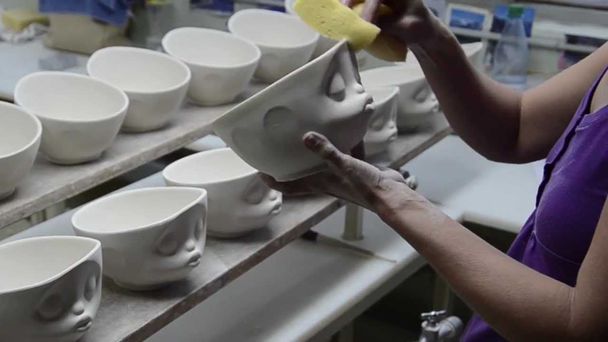 Made in Germany
Here's your exclusive backstage pass to give you a peek at the (otherwise highly secretive) production of our TASSEN merchandise. Look at the cups and bowls dance and float from one manufacturing stage to the next in this porcelain ballet.
We here at FIFTYEIGHT PRODUCTS have always put an emphasis on quality over quantity. But then again, our products have found a wide range of enthusiastic followers far beyond our regional market in a very short time.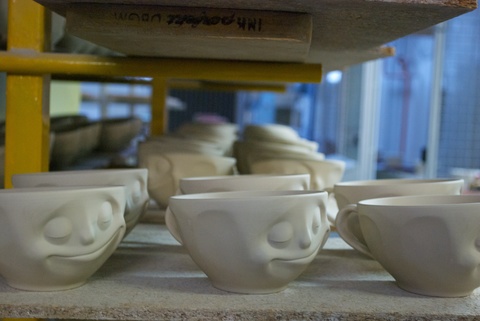 So how to proceed in our manufacturing process?
Our first TASSEN products already premiered in 2007. Perfecting our dream from the first prototypes into a finished product was far from easy – but we succeeded and made it happen.
Through it all, we've maintained our high standards in terms of design as well as our passion for detail and quality that are the driving force behind everything we do.
In 2012, we moved production into a highly renowned, multiple ISO-certified porcelain factory in Germany. This not only earned our products the coveted "Made in Germany" label, but also ensured a sustainable and environmentally friendly manufacturing process. After all, it's all about leaving behind a healthy planet for our TASSEN grandchildren...
Here's a look behind the scenes: It's a well-known fact that our computer-generated 3D-animations are at the heart of every cup or bowl and every face on our TASSEN products. Based on these files, the porcelain factory developed production prototypes that were turned into production molds.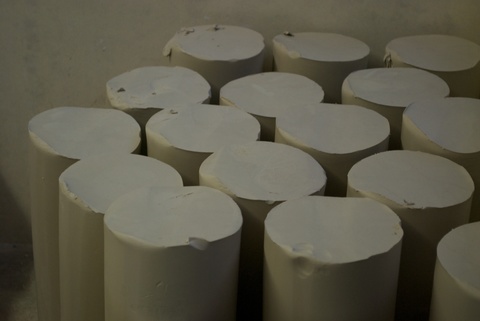 The birth of a TASSEN product starts out rather unglamorously with an oddly shaped blob composed of kaolin, quartz crystal and feldspar – a mixture otherwise known as porcelain.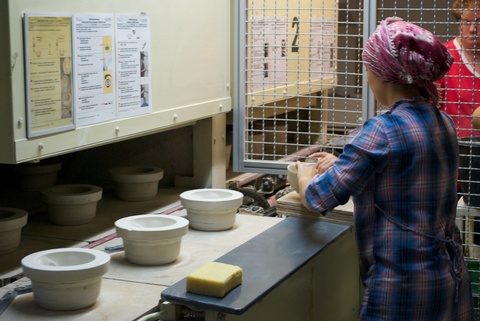 The rest of the manufacturing process depends on what the intended final product with the kissing or sulking TASSEN face will be: a large cup, egg cup, coffee or espresso cup or the tea pot.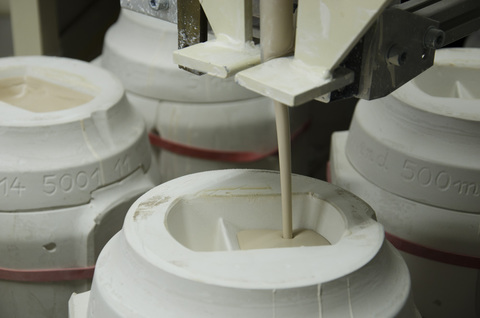 Based on the desired outcome, the factory will either pour liquid slug into gypsum molds, or use strings of materials for machining.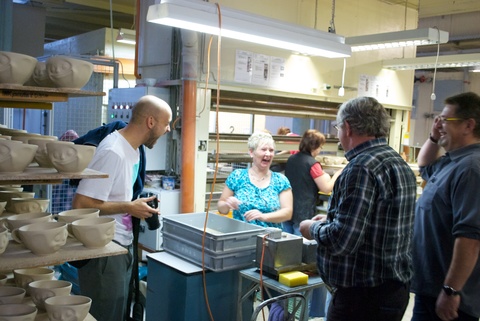 At this stage, the product already looks back at us with a happy, dreamy or sulking face which lends it a unique personality. In the next step, the products are cleaned and checked for defects by the happy folks at the porcelain factory, who may add a final detail such as attaching a handle with adhesive.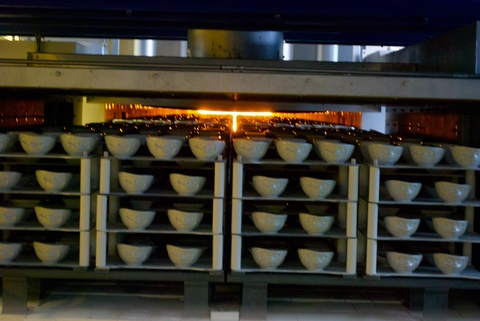 Then it's time to hit the sauna: In the incredibly high-temperature furnace, the products undergo two stages of firing into finished items.
In the first step, the TASSEN undergo a primary bake at 950 °C for a whooping 18 hours!
The furnace used for this process has been in operation for over 50 years and has been constantly burning ever since! In the next step, the products undergo the gloss firing process at 1,420°C for another seven hours using the most advanced porcelain firing methods.
When the products emerge from this step, they are no longer brown but have
assumed a white color, having matured into the finest porcelain.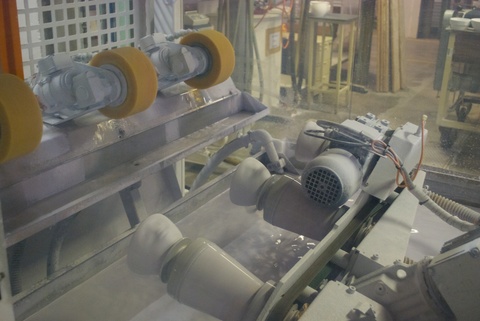 In between the two firing stages, the TASSEN take a break with a bath in the glaze that lends them their glossy finish.
Depending on the type of product, the so-called "body fit" is either dipped into the solution manually or by machine.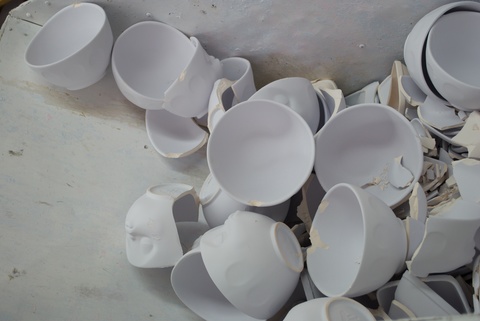 But just like in real life, not all TASSEN products make it to the final show in the spotlight.
Following the sanding and selection processes, some candidates are booted from the show during a final – and rigorous – quality check.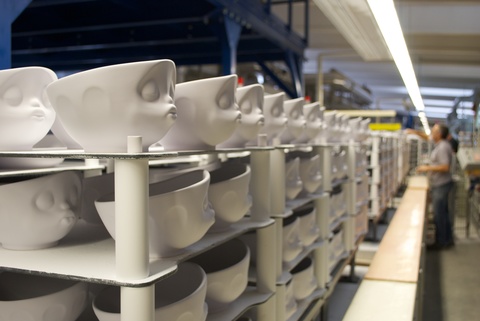 Other lucky candidates are in for a special treat, perhaps an extra layer of color, a sand-blasted finish or even a rim made from real gold.
At the time a batch of TASSEN is ready to be shipped around the whole wide world, they have been worked on for about ten days by about 30 busy hands at the factory.
Corresponding products