TASSEN - JaJaJa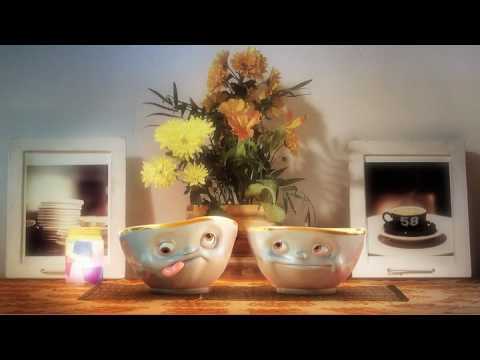 Sometimes a face can say more than a thousand words. In this non-verbal clip with our TASSEN cups, the two little rascals manage to express their innermost feelings without uttering a single word.
Close friends don't need words to tell one another how they are feeling.
Just look at our TASSEN cups – in this short video, they put a whole new twist on "non-verbal communications."
At the same time, this video could also spawn a whole new generation of
TASSEN products – we just need to figure out how to contort porcelain into these twisted expressions!

This movie has been produced by FIFTYEIGHT ANIMATION. (2010)

All TASSEN movies in our
You Tube
Channel.