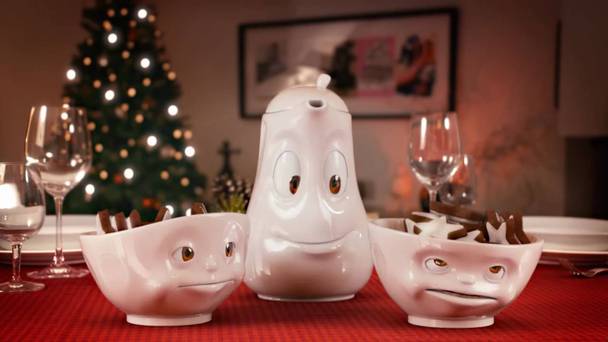 TASSEN – The X-Mas Gift
There's more in store on Christmas for our TASSEN cups than just star-shaped cookies. But what's that floating into the room with a joyful Holiday song on his lips?
Introducing: The friendly tea pot, the latest member of the TASSEN family!
Also available as a real-life product in our online store... crafted from genuine porcelain, of course!
This movie has been produced by FIFTYEIGHT ANIMATION. (2010)
All TASSEN movies in our
You Tube
Channel.
Corresponding products