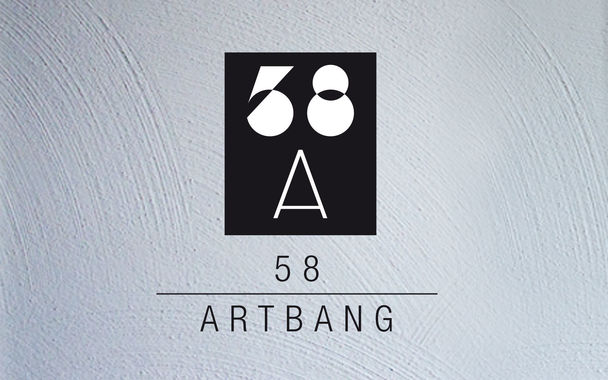 About 58 ARTBANG
We earn our daily bread by creating 3D-animations, most of them commissioned by our clients. And although this kind of work is still creatively challenging, client projects are always subject to pre-defined conditions – and never entirely "free."
So in order to enjoy the freedom of letting our imaginations run wild, we have always pursued our own projects here at FIFTYEIGHT 3D, developing and marketing our own ideas as we see fit. This is also how the TASSEN line came into being – fulfilling our dream of making our own products.
Art has also always been a solid part of our vision – just because it's fun and we enjoy it. Our first pretty large project in this segment was called "Art on Linewand," a series of six different images printed on limited edition canvas.
Our very first art exhibit happened when we implemented our company mascot CANNICS as a vinyl figurine, replete with all the details such as yellow skin, black eyes and a red plug on his shiny belly. And since we are heavily inspired by the art form of vinyl toys, which are a popular medium in the U.S. and Japan, we also made a completely blank CANNICS "DIY Edition." Then we asked some of the artists in our network whether they'd like to have a go at creating their own interpretation of a CANNICS. To this day, over 40 artists have been part of the project and the exhibit of CANNICS art has been showcased in Frankfurt, Berlin, Wiesbaden and Cologne.
With our 58 ARTBANG label we wanted to create a new playing field and a permanent platform for art. This includes our own art, but also works by our artist friends from our worldwide network, whom we really appreciate as human beings, but also because of their art and specific skill sets. Some of them are already established as artists, others are complete unknowns in the art world and 58 ARTBANG is their first chance to display their works in public.
The selection includes etchings, oil paintings, art prints, original sketches, all the way to featured products with an artistic edge worthy of the 58 ARTBANG label. It's all about offering a broad spectrum of artistic media and techniques. We really want to curate a healthy mix of limited and hand-signed pieces, but also affordable prints and other designer products. A democratic mixture, if you will.
As in everything we do, we put a great emphasis on quality in all works of the 58 ARTBANG project! Which is why we work with a highly competent partner company in the high-end print segment. For instance, an ink sketch is digitally scanned in an elaborate high-res process at 9000 dpi, and then printed through an analog process on specialty paper stock. As a result of this process, our prints feature super high resolution and dazzling colors, retaining all the charms of the original. At the same time, we want to be able to offer high quality art at an affordable price, which we are able to do through our 58 ARTBANG Store by selling directly to our customers online – with no middle men.
The works presented under the 58 ARTBANG label are aimed at everyone looking to own a visual piece of the aesthetics of our time. Whether it's a piece for your home or the office – thanks to the incredible variety of styles and approaches in our project, there's something for everyone. We guarantee it!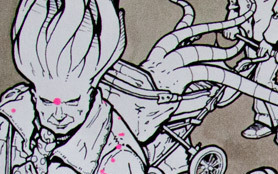 Corresponding products