CANNICS - Playstation Vita #2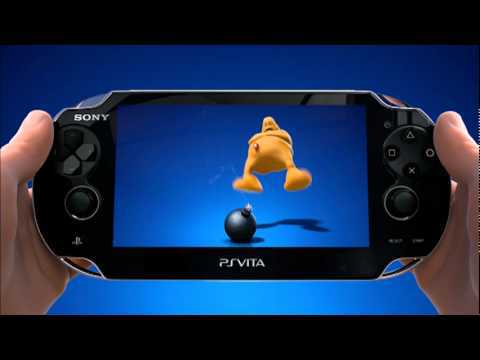 The Playstation Vita is a bombastic handheld game system – as you'll see in the second episode in the tutorial series featuring our very own company mascot, CANNICS. This one's about SIXAXIS Motion Detection. Boom!
The video game media quickly found a verdict on the new Playstation Vita system, released in February 2012: "The bomb!" Our company mascot CANNICS also gets to feel the system's explosive properties in this episode about SIXAXIS Motion Detection. Too hot to handle!
About the CANNICS x Playstation Vita videos Creative agency Lommel & Ludwig reached out with a unique opportunity for our yellow friend CANNICS, the official FIFTYEIGHT 3D company mascot: Walk customers through the many features of the new SONY Playstation Vita handheld system – released in February 2012 – and (per the usual) brace himself for some mild physical abuse. Accompanying the market release of the Playstation Vita, the ten CANNICS tutorial videos were released on the official German Playstation YouTube channel (some episodes have scored over 220,000 Views so far), and at SONY press events. The clips were awarded the Bronze Nail for 3rd place at the ADC Awards.
This movie has been produced by FIFTYEIGHT ANIMATION. (2012)