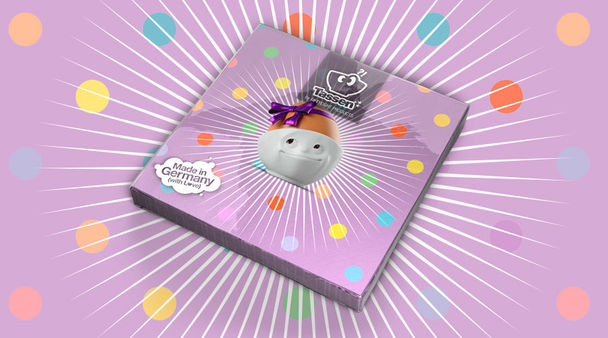 Almost too pretty to wipe your mouth with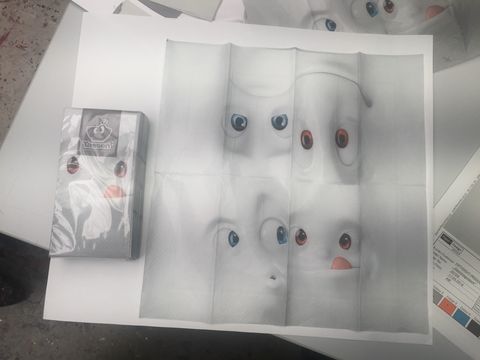 Get ready for some eye candy that brings our TASSEN tableware full circle: As the perfect supplement to our porcelain dishware, FIFTYEIGHT Products now releases paper napkins with a special TASSEN look. For every mood and occasion, the six-piece napkin collection offers a fitting design ranging from posh to playful.
It's a move into a brand-new product category – and one that's been carefully planned. "It was an exciting challenge for us to play around with an entirely different material and finessing all the new production processes. Our loyal TASSEN fans at this point pretty much have their shelves fully stacked with our porcelain goods – so it was time to serve them something new," smiles Chris Endres, Head of Distribution, Germany.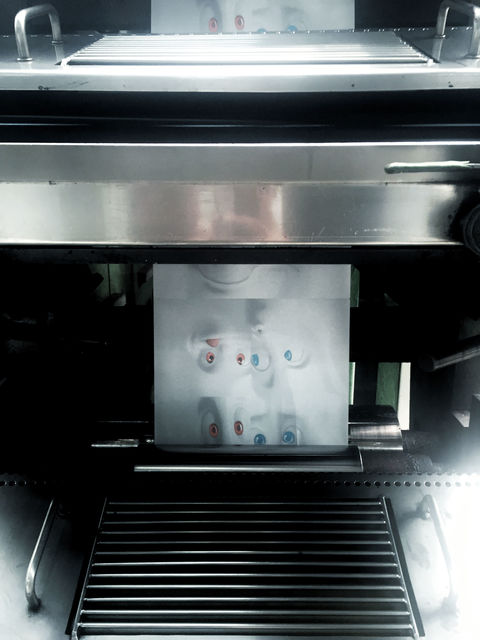 In order to maintain full quality control over the six new napkin designs, FIFTYEIGHT designer Peer Koch even made the trip to the printing workshop in the Erzgebirge mountains. For instance, the napkin design "Face Pastrami" shows a close-up of TASSEN dishware on an all-white background. "That makes optimal color rendering with the subtle tones of gray extremely hard to achieve without making it look dotted or even dirty. Plus, the material's extreme absorbent properties are not necessarily making things easier," says Peer. That's why he used the on-site visit to discuss the perfect color tones with the expert paper manufacturers.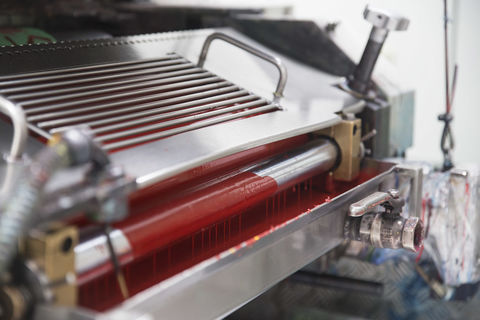 "I may not have caught all the subtleties because of their Saxonian dialect, but what I gathered was really nice. All the employees were incredibly friendly and helpful – especially keeping in mind that paper napkin production is entirely unchartered territory for us," said Peer. "Amidst all the giant paper mills and machinery, I really felt like in the middle of a public television kids' program. There was loud rumbling everywhere – and suddenly the first printed sheets emerged. So I couldn't help but feel proud to have assisted the birth of a brand-new TASSEN product.

"The results turned out gorgeous. Even the "Face Pastrami" came out as pure eye candy.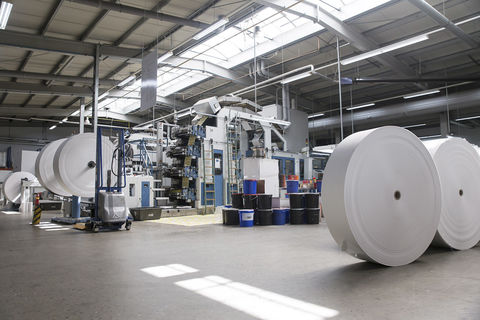 What's more, the material is gentle on sensitive skin: Oxygen-bleached cellulose and water-based colors add a soft touch to wiping your mouth at the table. With the environment in mind, it's also good to know: All paper is sourced from sustainable resources. And if you wanted, you could even munch down the TASSEN napkins as a low-calorie desert. But you probably have tastier options…

Whatever you're serving, the new paper napkins are ready to make every party a TASSEN party!

Corresponding products