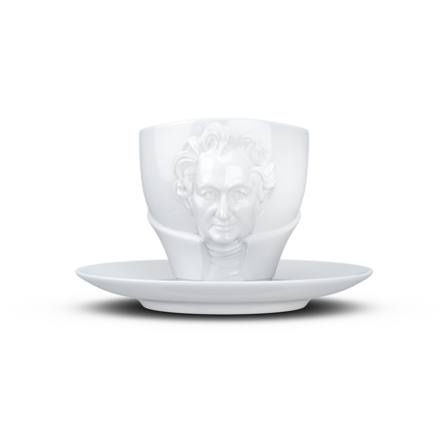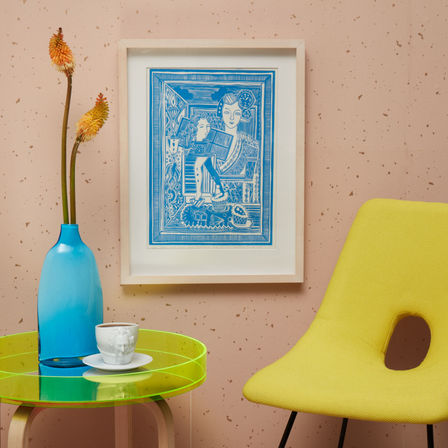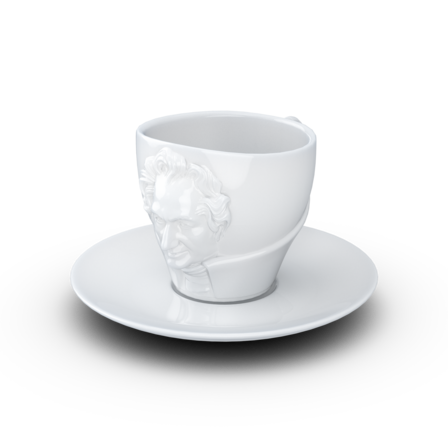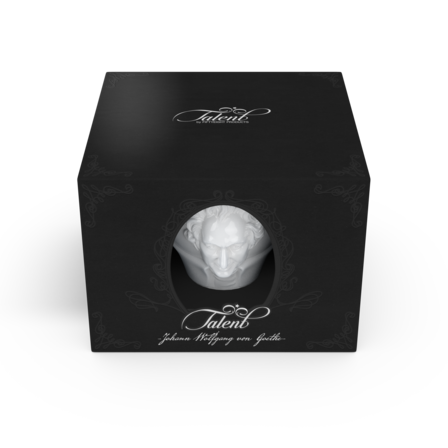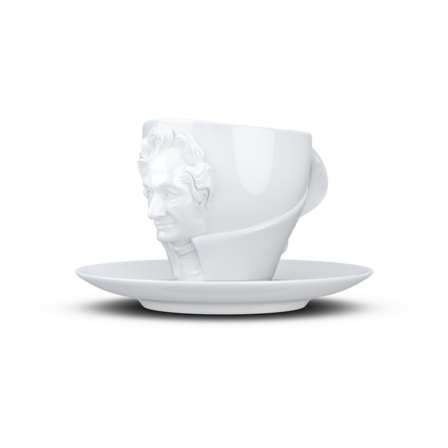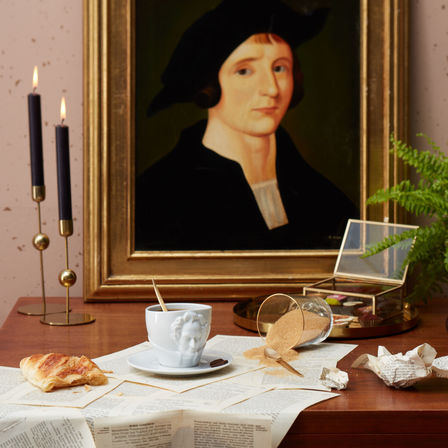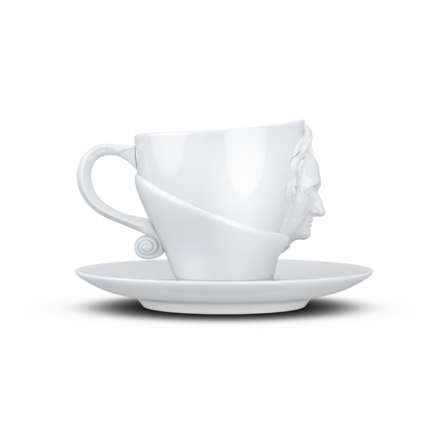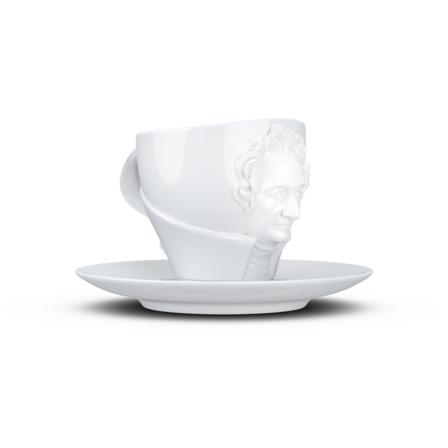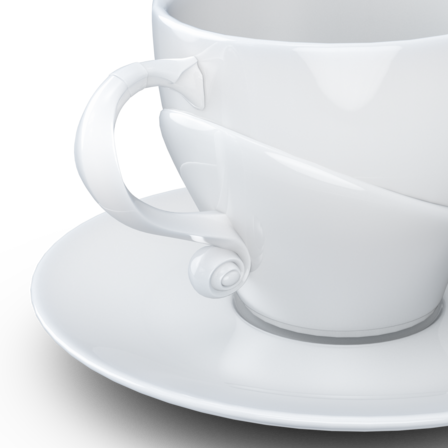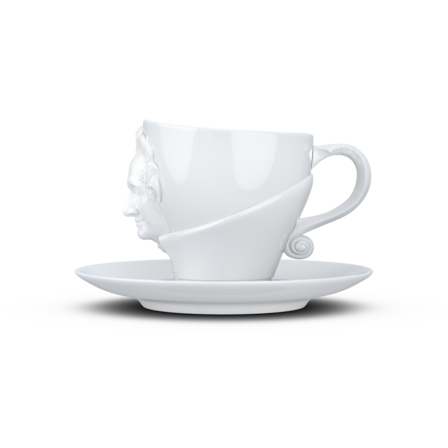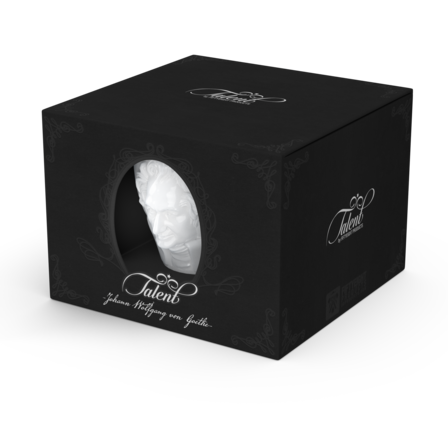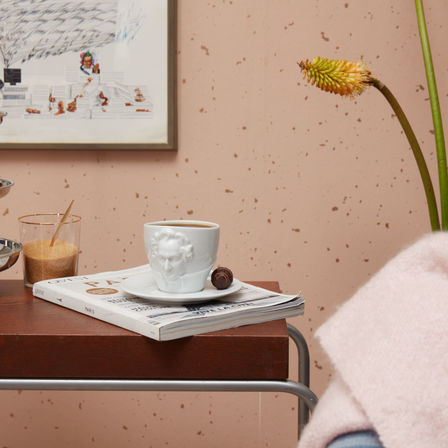 TALENT cup "Johann Wolfgang von Goethe" in weiß, 260 ml
"Here I am Man, here dare it to be!"

That's what Goethe said, and we think the same way. Time to unwind with a delicious cup of coffee, tea or hot chocolate. Crafted from hard porcelain, our exclusive Goethe coffee cup with a handle and saucer features the 3D-sculpted, hyper-contoured rendering of the artists' facial expression.
Filling capacity approx. 260 ml (9 oz.)
Height: Cup 8,8cm; Saucer 1,7cm
Cross section: Cup 8,8cm; Saucer 15cm
Microwave-safe and dishwasher-proof
Hard porcelain in shatter-proof hotel quality
Grinded base, enameled top rim
100% Made in Germany  
Shipped in premium gift box.