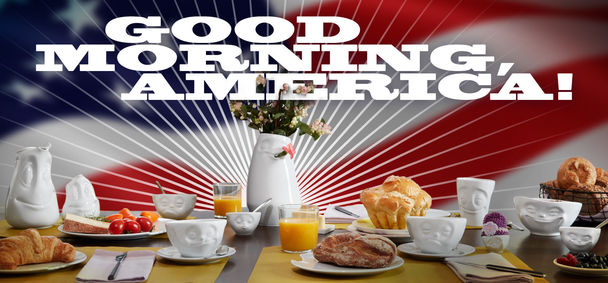 TASSEN Go USA!
TASSEN Go USA!
Fiftyeight Products Exhibit at the Atlanta International Gift & Home Furnishings Market

f you've been following TASSEN on social media, you already know: Our quirky porcelain products – and the TALENT premium collection – are loved by fans all over the world. Porcelain by Fiftyeight Products is now available in 60 countries across the globe, also in places such as South Korea as of recent. But until now, our presence in the United States has been somewhat lackluster. That was about to change. TASSEN are coming to America!

In July we made the great leap across the pond. As an official exhibitor at The Atlanta International Gift & Home Furnishings Market from July 13–17 our goal was to introduce American audiences to our TASSEN and TALENT collections and perhaps even secure an official distribution partner in North America. As it turns out, Atlanta was the perfect choice for our U.S. market premiere, as the show is one of the largest of its kind and attracts more than 75.000 visitors to the ATL twice per year.

The Fiftyeight Products team for Atlanta consisted of Edina Poric (Marketing & Sales) and Dirk Vogel (Social Media/Copywriting). Right after setting up the booth and taking a quick survey of the show, there was already no doubt that the scope of this show was enormous. Thousands of exhibitors were packed into three buildings with up to 15 stories. Products include everything from household goods, furniture, gifts, art, and gourmet food. All the latest trends, world premieres, and some celebrities made their way to Atlanta – and we were right in the heart of the action.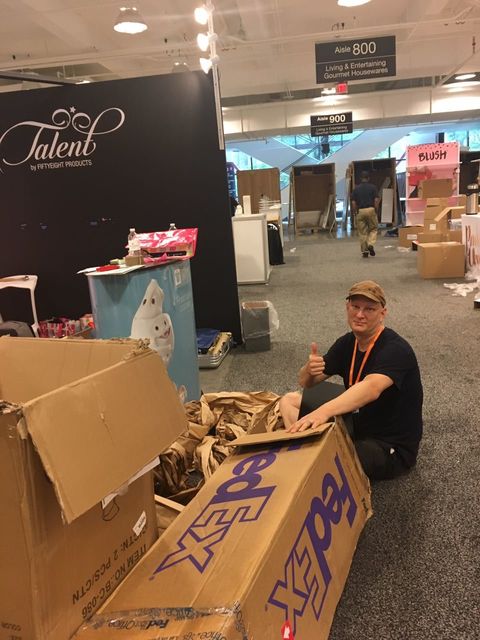 The show launched on Thursday morning and our booth looked flawless, all our porcelain made the long trip intact. Right after opening, the first visitors find their way to our segment and provide immediate feedback. They don't like our products, it turns out, they LOVE them! Although most American buyers and store owners have never heard of Fiftyeight Products before, they immediately have the emotional response we were hoping for. "Sooo Cuuute!!!", "Those are darling!", "Ah, so quirky!" some respond, while many are impressed with the quality and finish of our porcelain. Some are reminded of Disney movies (thanks for the compliment), and everyone likes our animated films showcased on loop at our booth. And many also recognize that our products are "Made in Germany" as a seal of craftsmanship.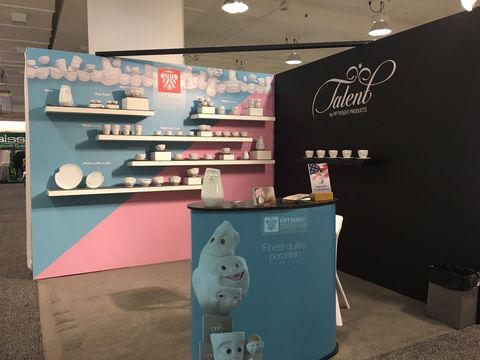 Most of our visitors at the booth are professional buyers or owners of gift stores and cafes, roaming the Atlanta tradeshow in search of exclusive new ideas to delight their customers with. In other words, they're the perfect fit for us! We also attracted an overwhelmingly positive response from galleries, museums, and art institutes that are delighted with the design of our products, including the Detroit Institute of Arts.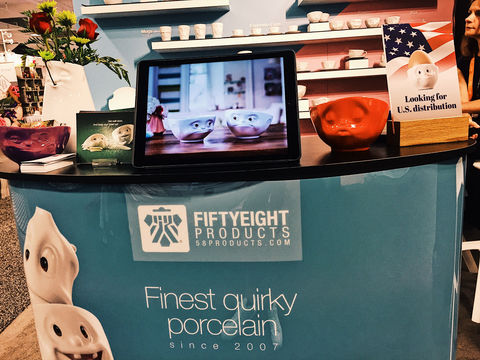 During the first two days, a couple of stores wrote the first orders for our products, but we soon discovered that having official distribution in the U.S. is a bit of a "must have" for some potential clients. So with that said, we are working on it and have a few promising leads, but until then ship with UPS and DHL from Germany at competitive rates comparable with shipments, for instance, from California to the East Coast. And we were amazed by how many stores and gift shops still placed orders because they had to have some TASSEN – we even had to make extra copies of our order sheets since we ran out.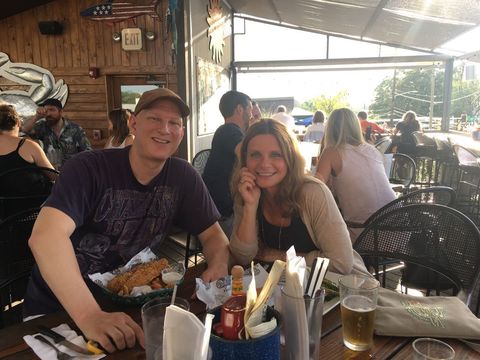 The most refreshing part of the show was always seeing people's unfiltered responses to our products and the smiles they bring to their faces. And all the constructive feedback: How about a shot glass with a "sour" face? Or a tray for burning incense? And a sake bottle? Our TALENT series with its sculptured details also received positive feedback. Could we also make a tea cup with Snoop Dogg? Great idea!
And for some strange reason, a few visitors every day wander in thinking our booth is the official tradeshow information desk. "Could you tell us where the pepper grinders are?" a friendly lady with a Southern accent inquired. "Sure thing, right down the hall to your left, would you also like a Fiftyeight Products flyer?" Nice!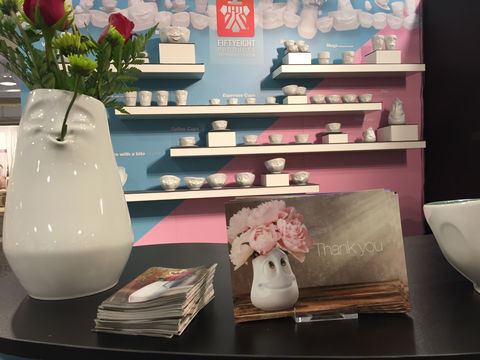 After a few days, we have had ample opportunity to wander the halls and scope out the tradeshow. Our booth neighbors across the hall, the Italian designer homeware brand Casa Bugatti, have also become our new friends and we launch some spontaneous cross-promos with our cups and colorful Bugatti spoons on Instagram. Our fans love it – and our
Instagram follower base grows to 3,000 fans during the show.

When all was said and done, we packed up our booth after five eventful tradeshow days in Atlanta. So many interested buyers, so much to see and do – we're still buzzing from the amazing experience.
And we're already 100% sure that Atlanta was a perfect choice and we thank everyone who came to see us at The Atlanta International Gift & Home Furnishings Market. Our American audience fell in love with our quirky porcelain products and we are ready for more. The next chapter (and hopefully more orders) will be written at NY Now tradshow in New York City, where we will reconnect with many of our new friends. Thanks for welcoming us in America, we could not have asked for a better response!

Corresponding products