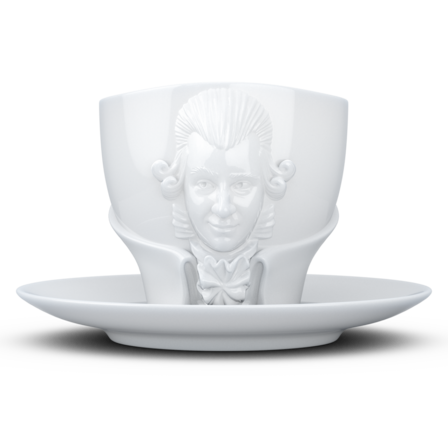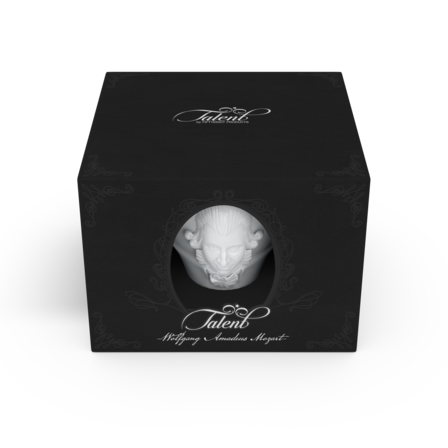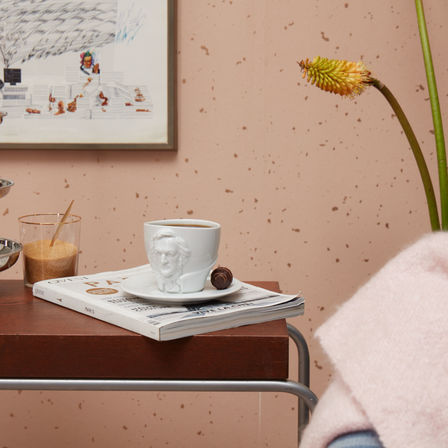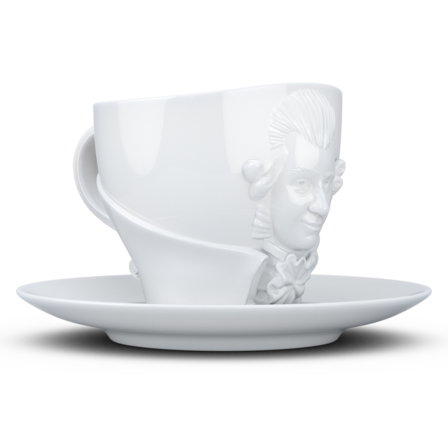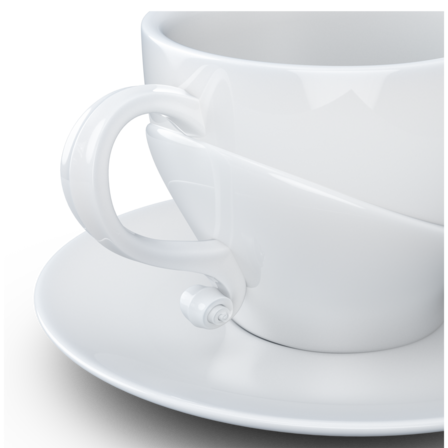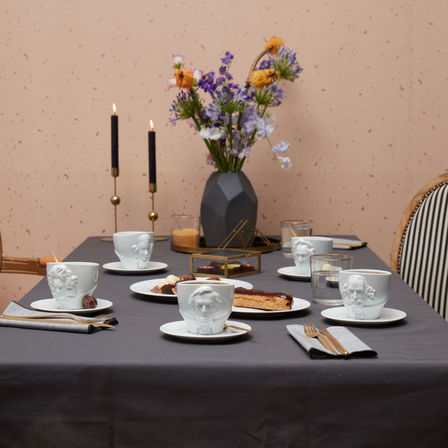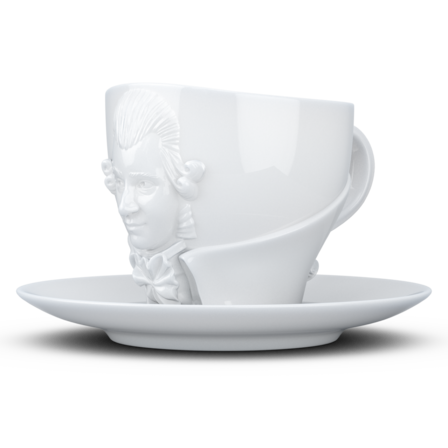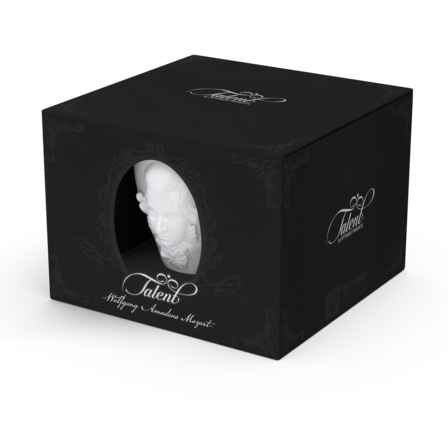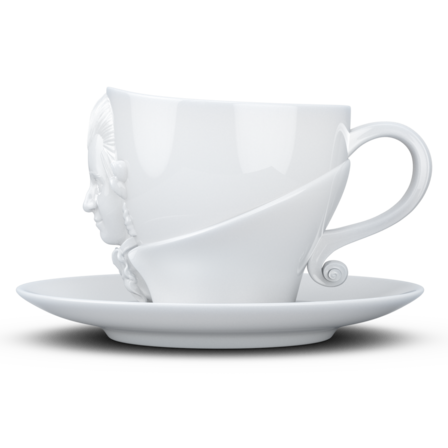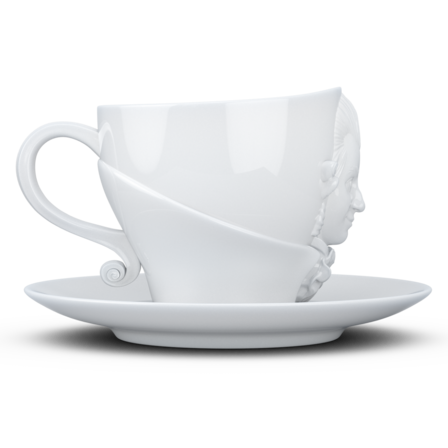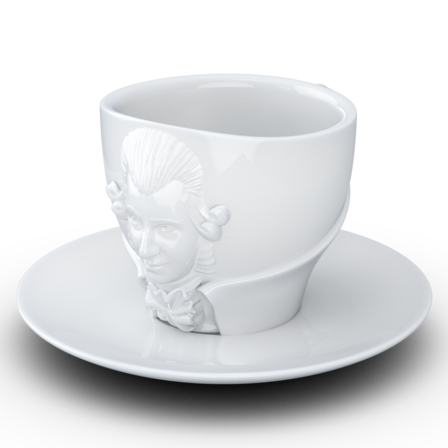 TALENT cup "Wolfgang Amadeus Mozart" in white, 260 ml
This coffee cup from the new TALENT series pays tribute to one of the greatest creative luminaries of all time. Standout works such as "The Magic Flute," "Don Giovanni," and "The Marriage of Figaro" reflect the unique creative talent and trailblazing genius of classical wunderkind Wolfgang Amadeus Mozart.  

Crafted from hard porcelain, our exclusive Mozart coffee cup with a handle and saucer features the 3D-sculpted, hyper-contoured rendering of the artists' facial expression.  
Filling capacity approx. 260 ml (9 oz.)
Height: Cup 8,8cm; Saucer 1,7cm
Cross section: Cup 8,8cm; Saucer 15cm
Microwave-safe and dishwasher-proof
Hard porcelain in shatter-proof hotel quality
Grinded base, enameled top rim
100% Made in Germany  
Shipped in premium gift box.