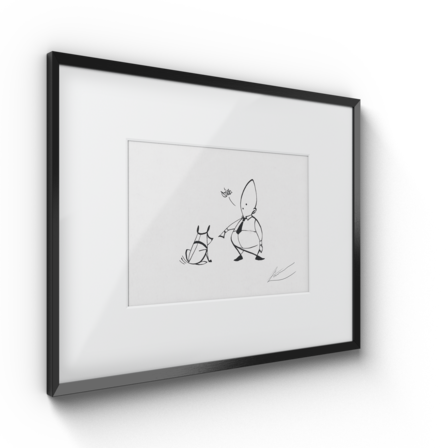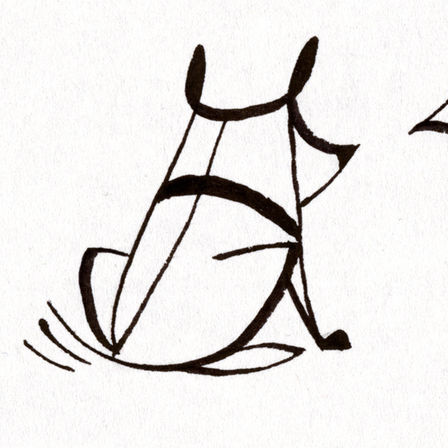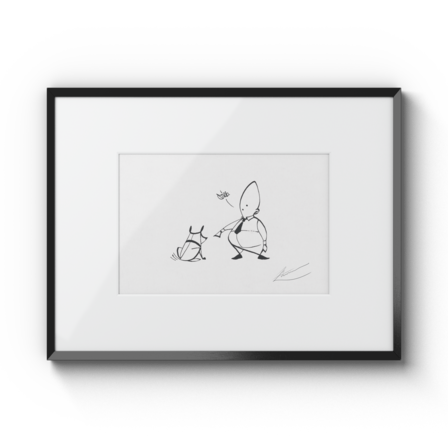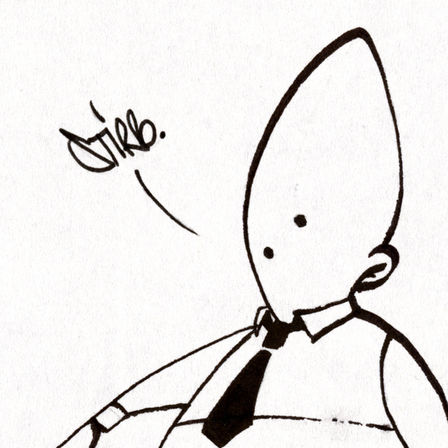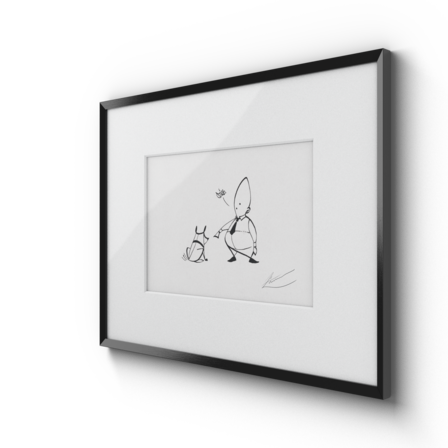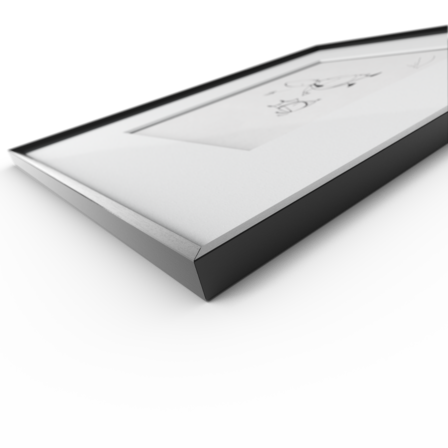 FineArt Print - Die! - 24x18cm
Not the most subtle message: Die! (German: "Stirb!")

In a minimalist calligraphic style, Artist Max Zimmermann renders a caricature of a situation between man and his best friend.
Can be framed with and without a passepartout.

Please note:
All of our FineArt prints are shipped without frame and passepartout.
Personal recommendation from FIFTYEIGHT PRODUCTS:
As the best way to hang your pieces, we suggest the clip-on picture frame from structured black aluminum by Nielsen  (pictured here),

together with a passepartout measuring 14 x 20cm.
FineArt Print, Style: "Die!"
High-grade four-color print
on Hahnekamp luxury paper, Size: 24 x 18cm

Artist: Max Zimmermann
Edition: Not limited