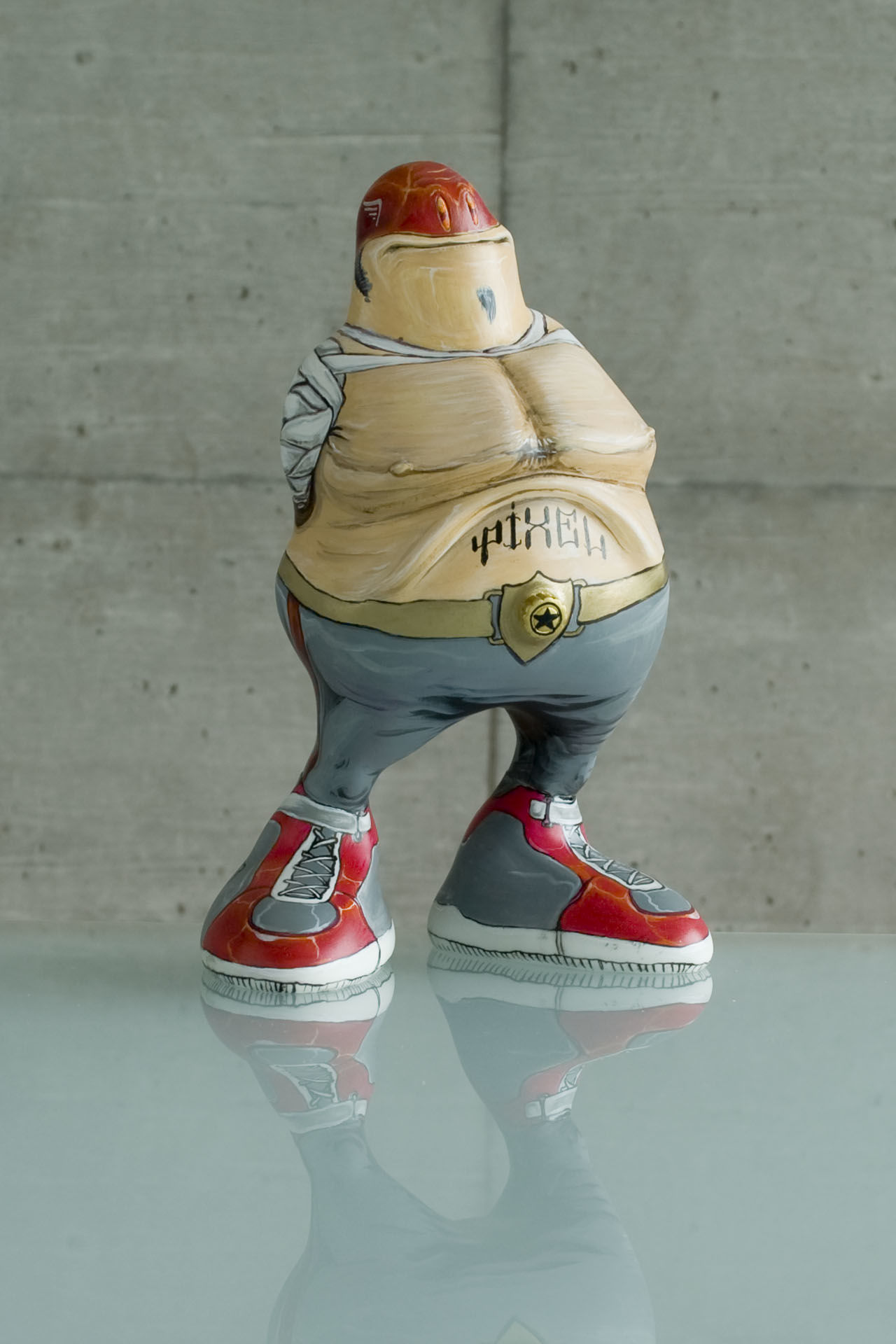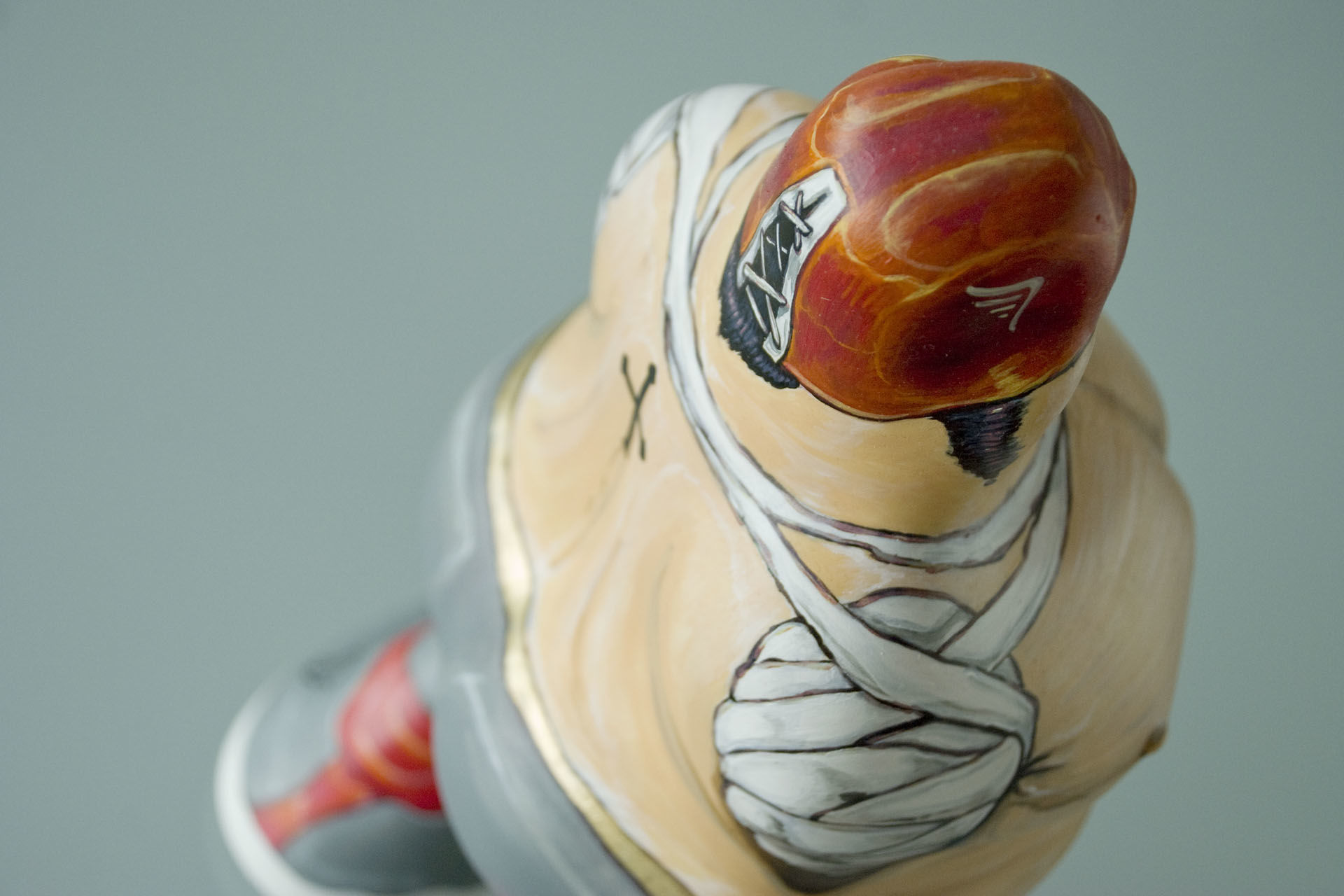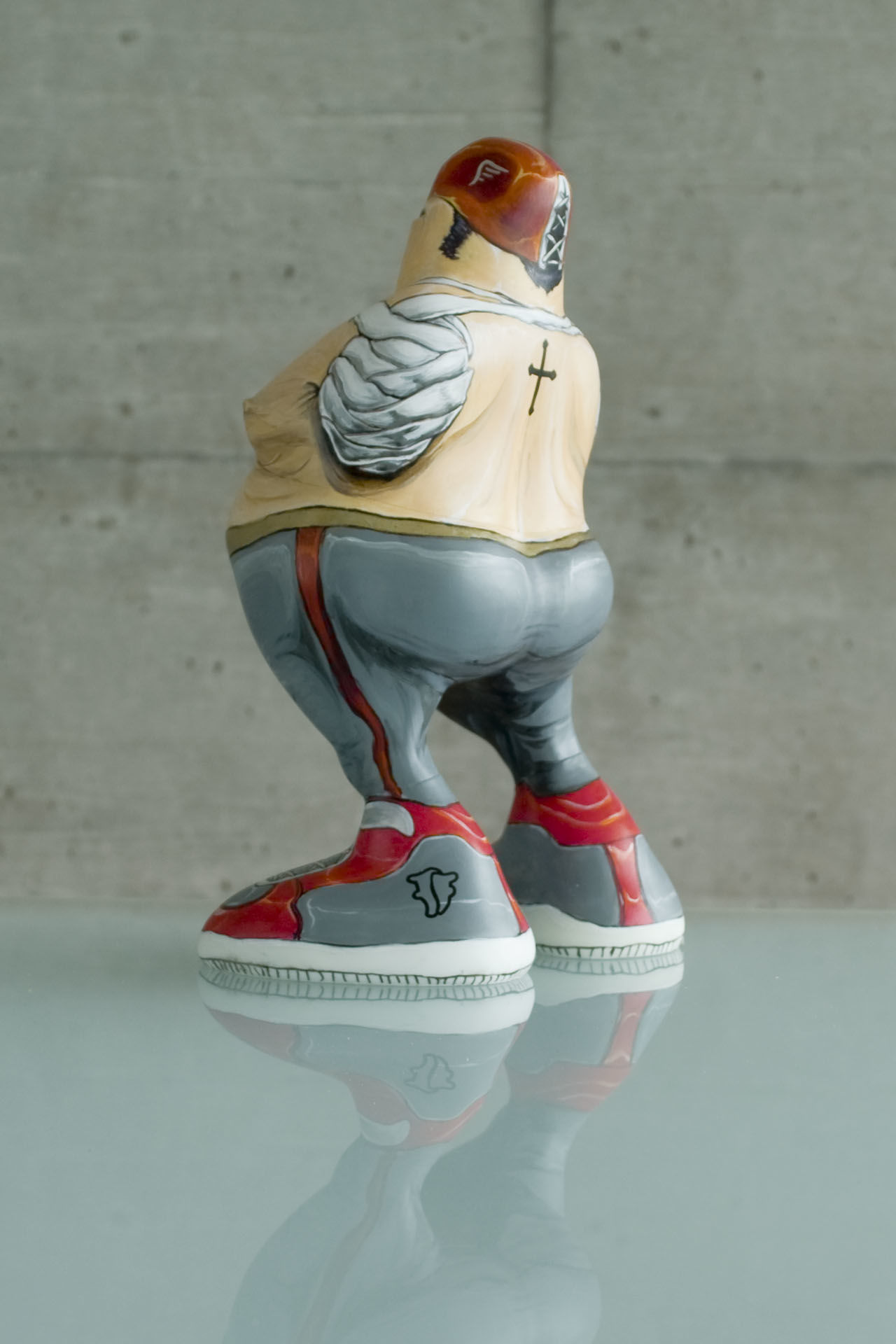 LuchaCannics
One-of-a-kind piece from the Cannics ArtBang Collection


Materials:
Hand-painted vinyl figurine.
Whenever PIXELJUICE is not busy spreading his art across city walls (perfectly legal, by the way), he also loves to be part of art initiatives. So he jumped at the chance to get involved with our CANNICS ART BANG event, much to our delight.

The result is this interpretation of the FIFTYEIGHT 3D mascot as a stylish Lucha Libre, much in the style of Jack Black's wrestling epic, Nacho Libre.
And finally, PIXELJUICE also solves the mystery of how CANNICS came to lose his arms – looks like an accident on the job for our professional wrestler. We always knew this sport was hella dangerous!
Artist: Antonio Basilico Aka PIXELJUICE
Artist
Germany