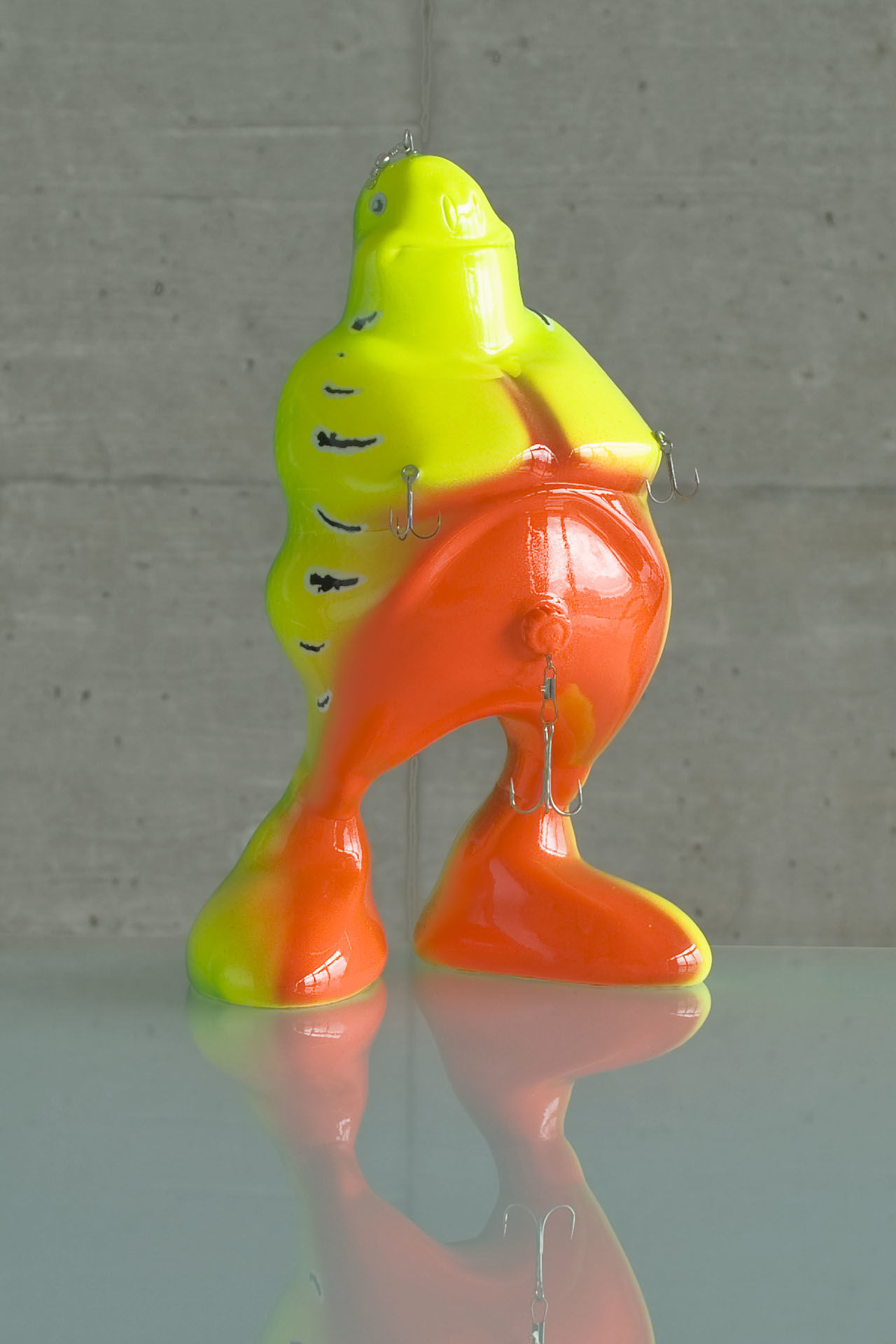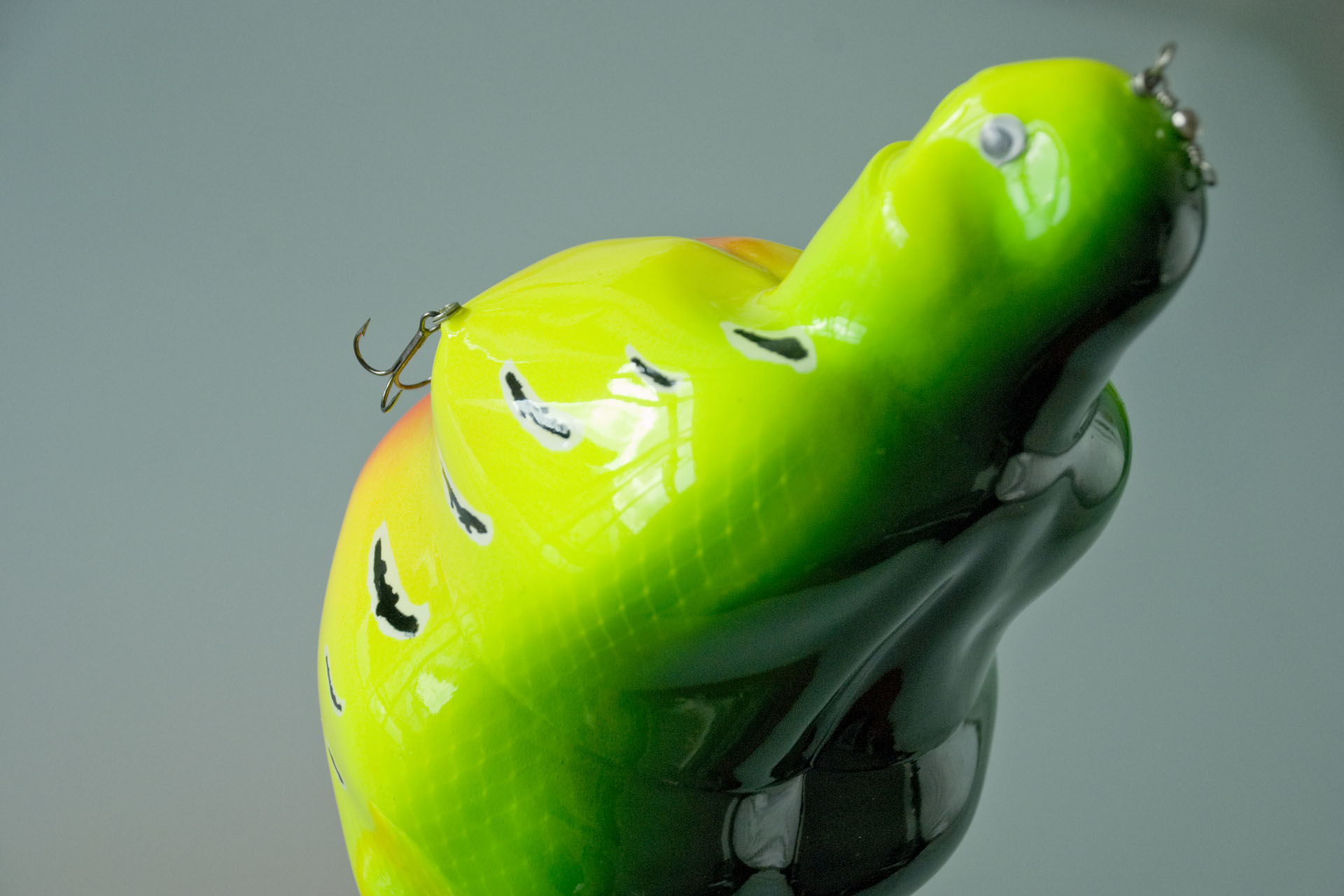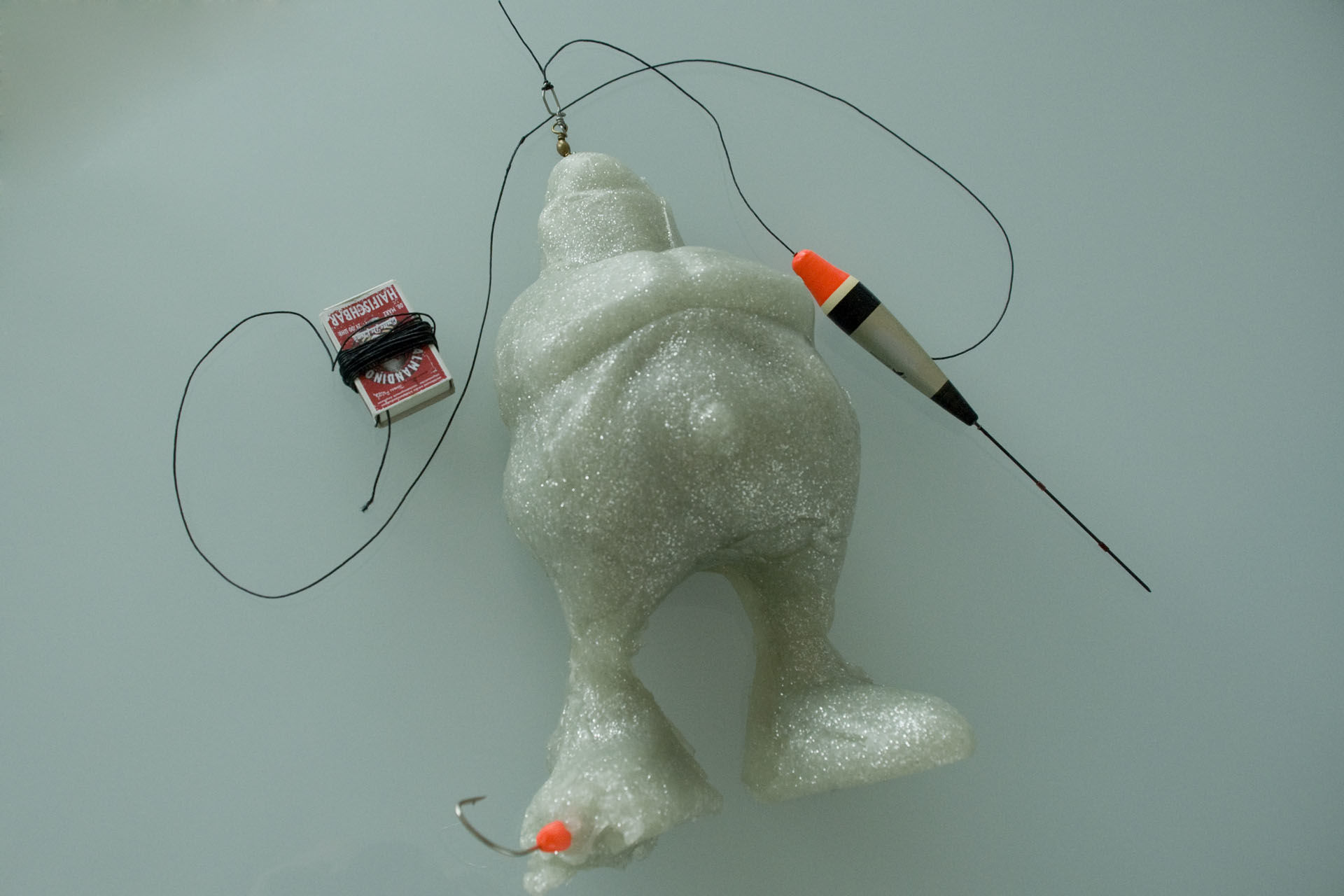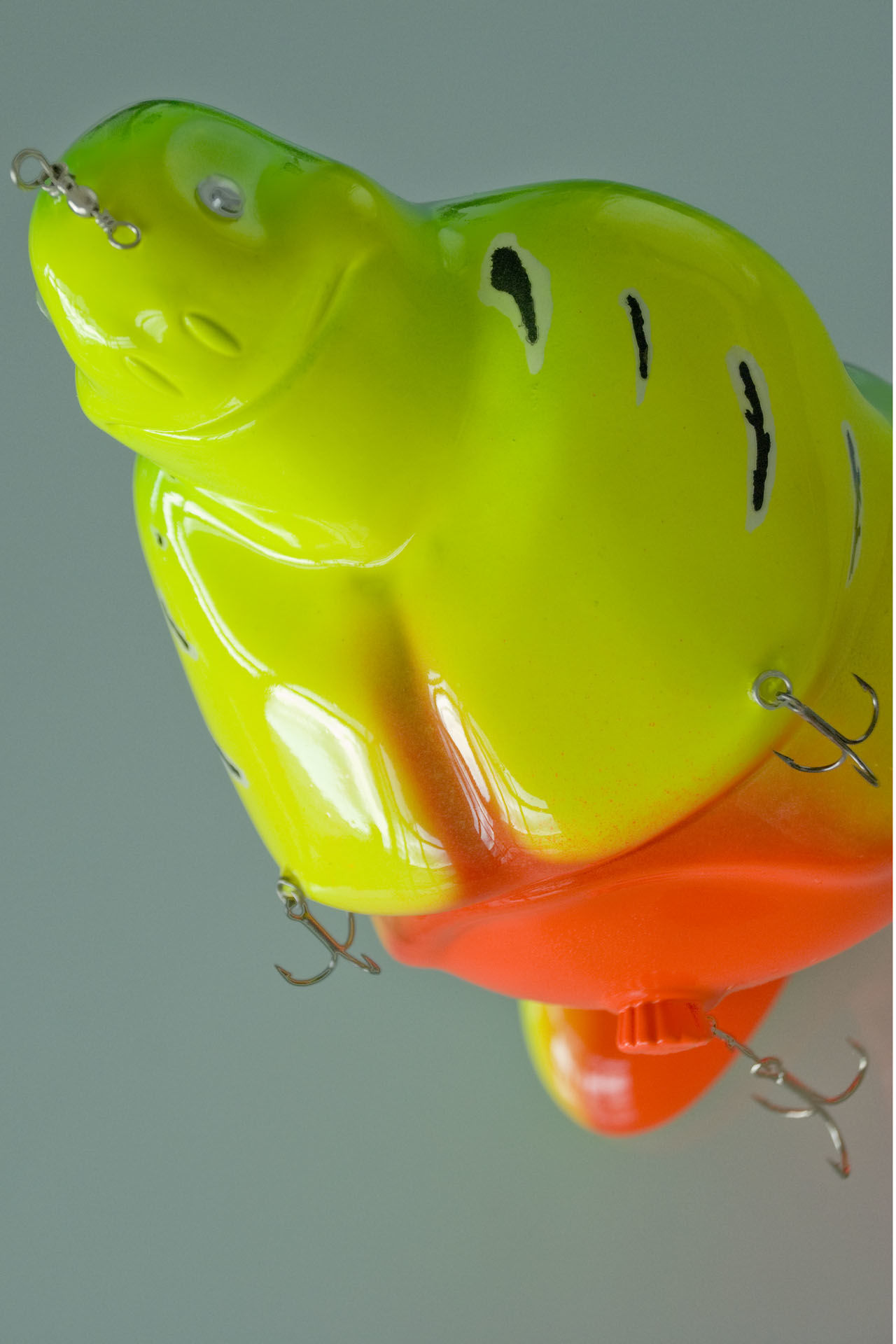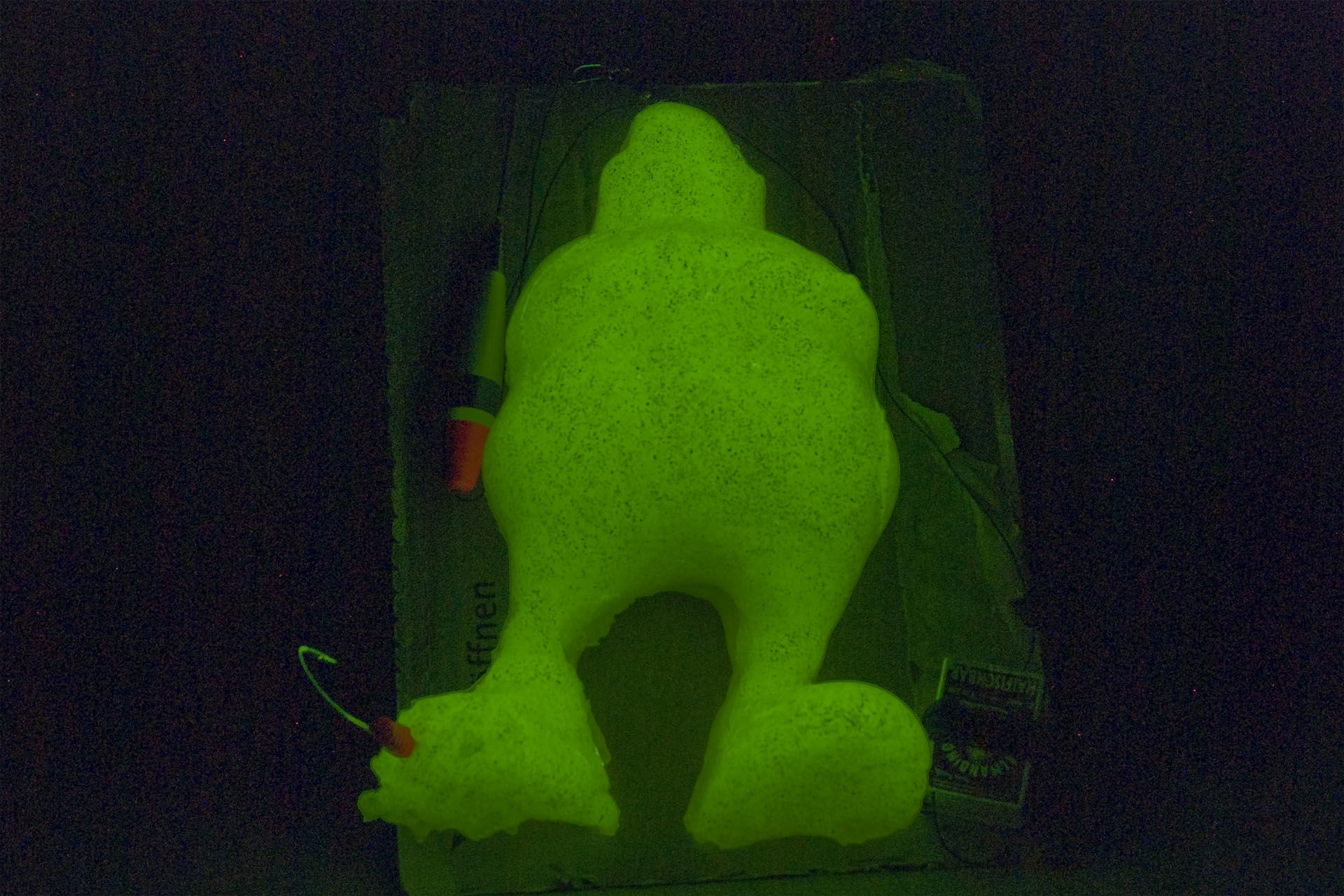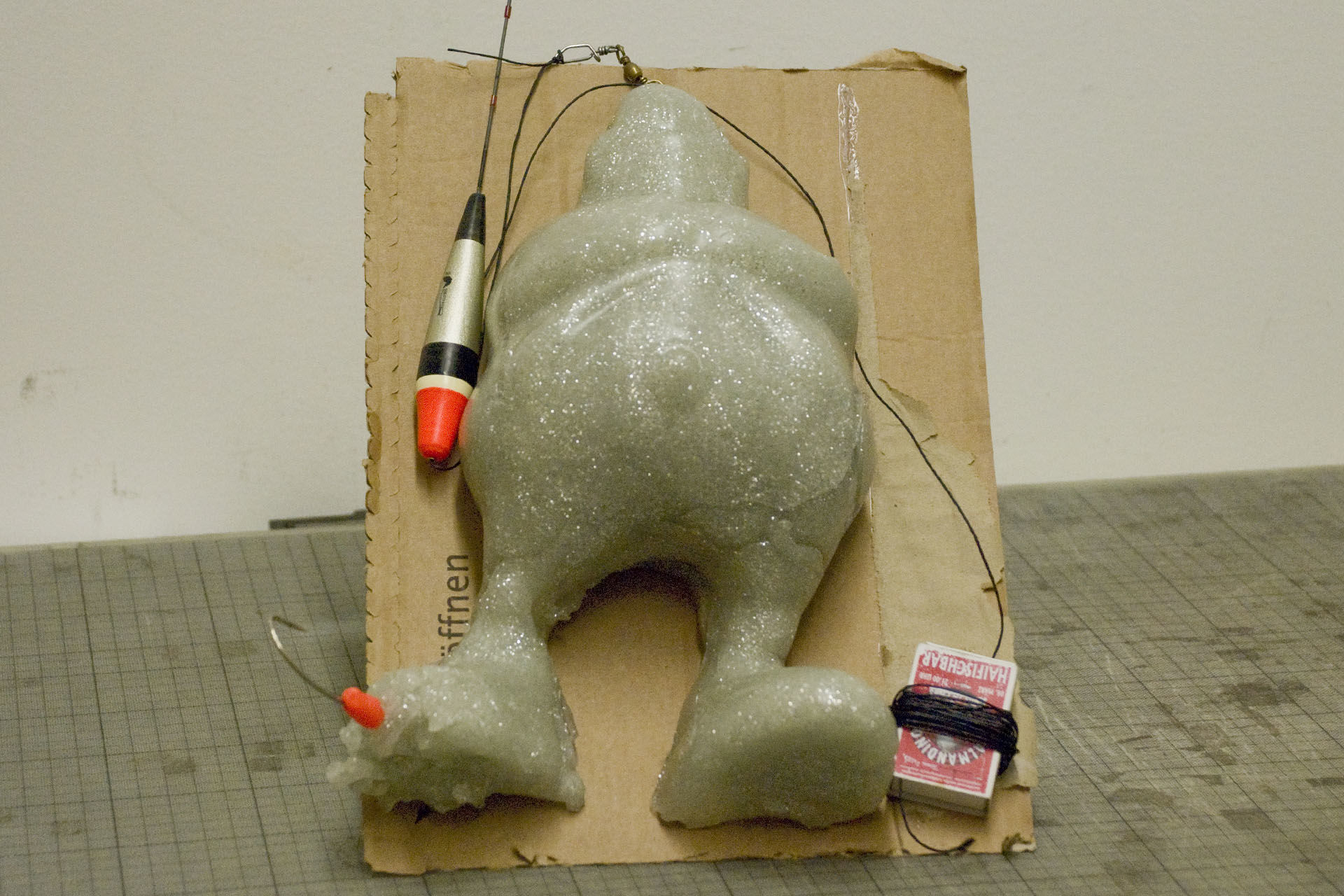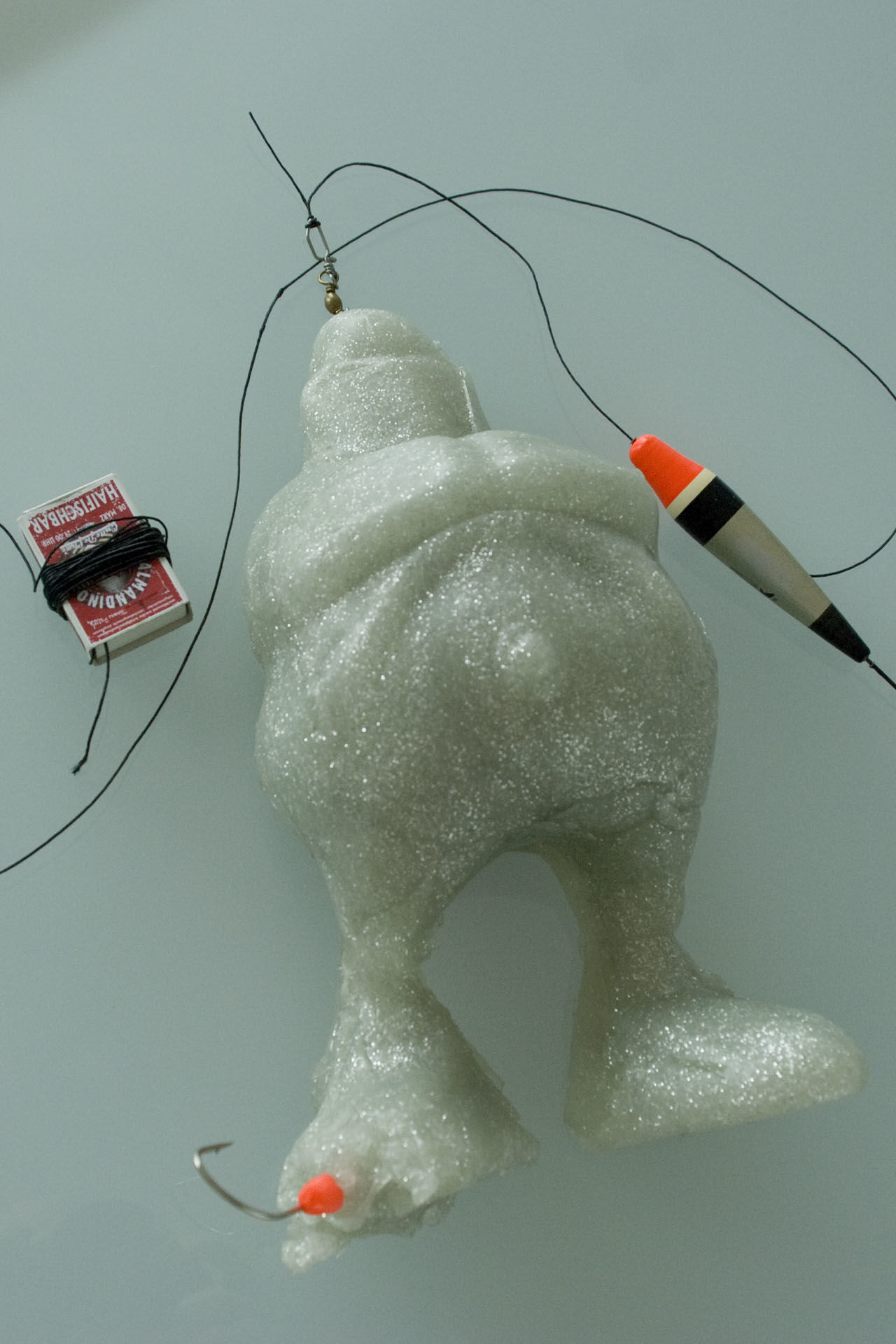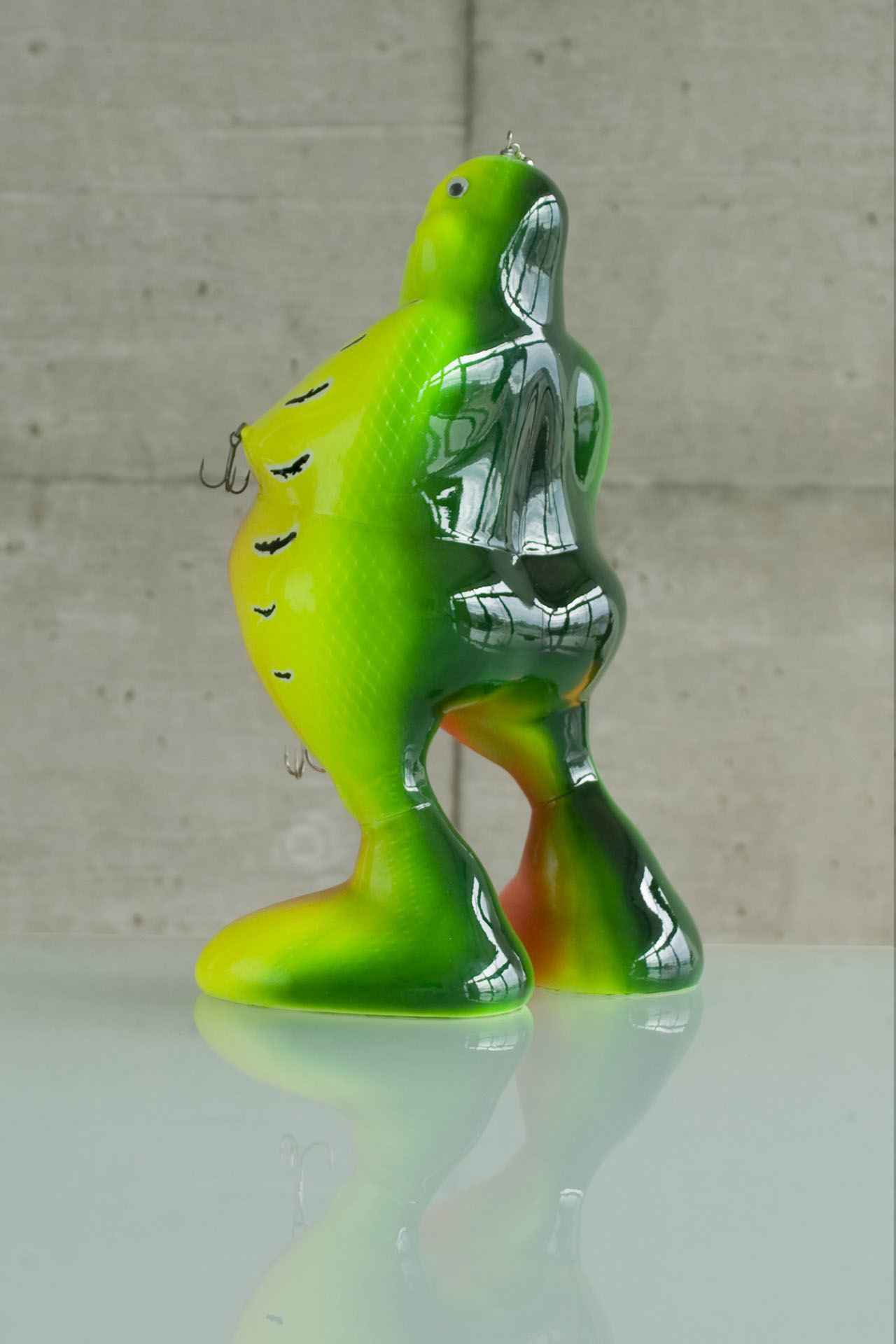 Flying Lure 2.0
One-of-a-kind piece from the Cannics ArtBang Collection


Materials:
High-gloss neon lacquer finish with rolling ice and mounted fishing hooks.
Sebastian Toddenroth works as a transportation designer at Volkswagen. So his daily bread is in designing automobiles. But obviously, he is also a passionate hobby fisherman.
With this in mind, it was only natural to turn CANNICS into two kinds of bait: A small fishing lure for large fish in sweet water regions, as well as a high seas bait trailing the dark depths of the seas in search of even bigger catches.
If we ever had plans to get into the fishing lure market, we'd pick our head designer in an instant: Doc Toddenroth.
Artist: Sebastian Toddenroth Aka KGB CRU
Transportation Designer
Germany