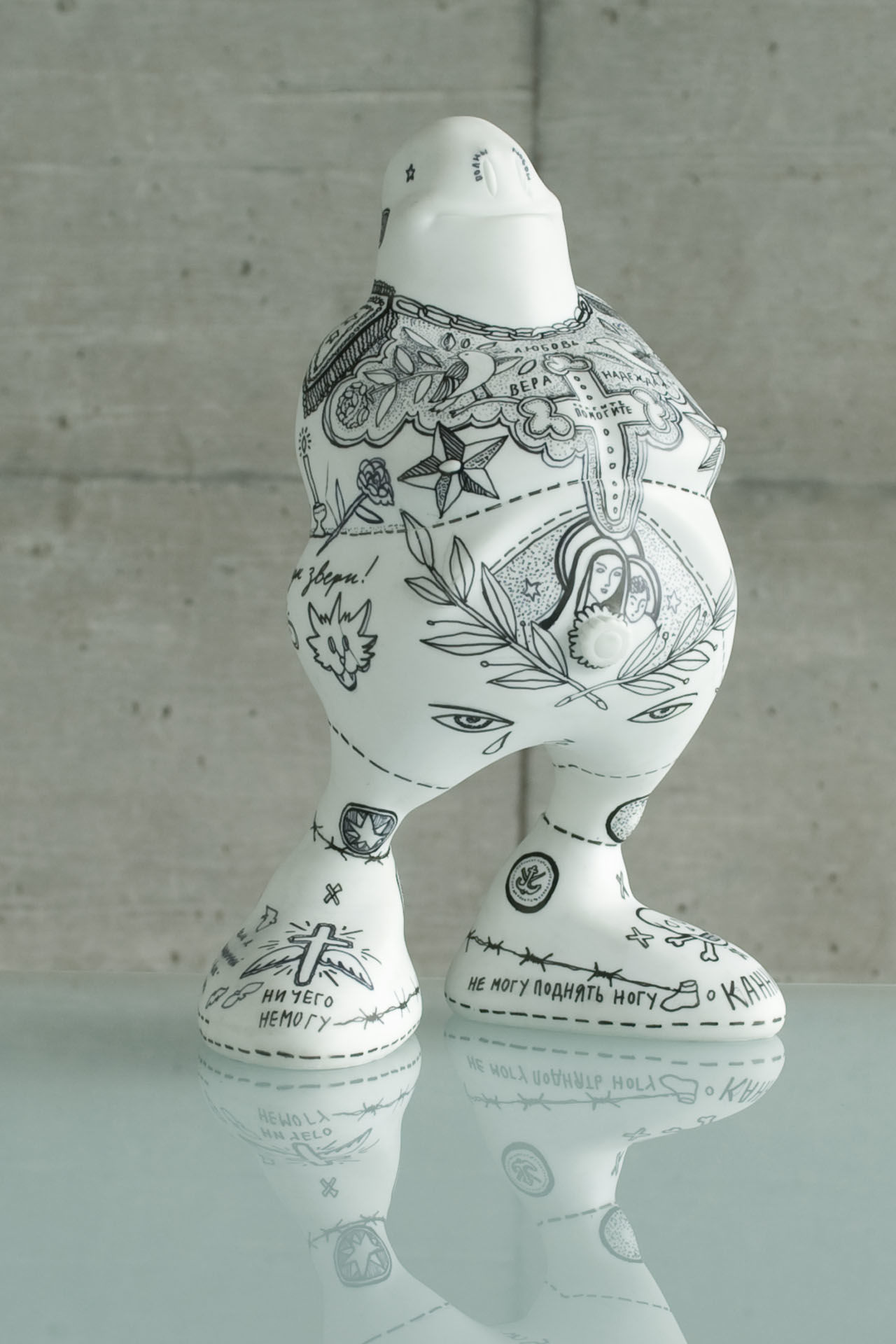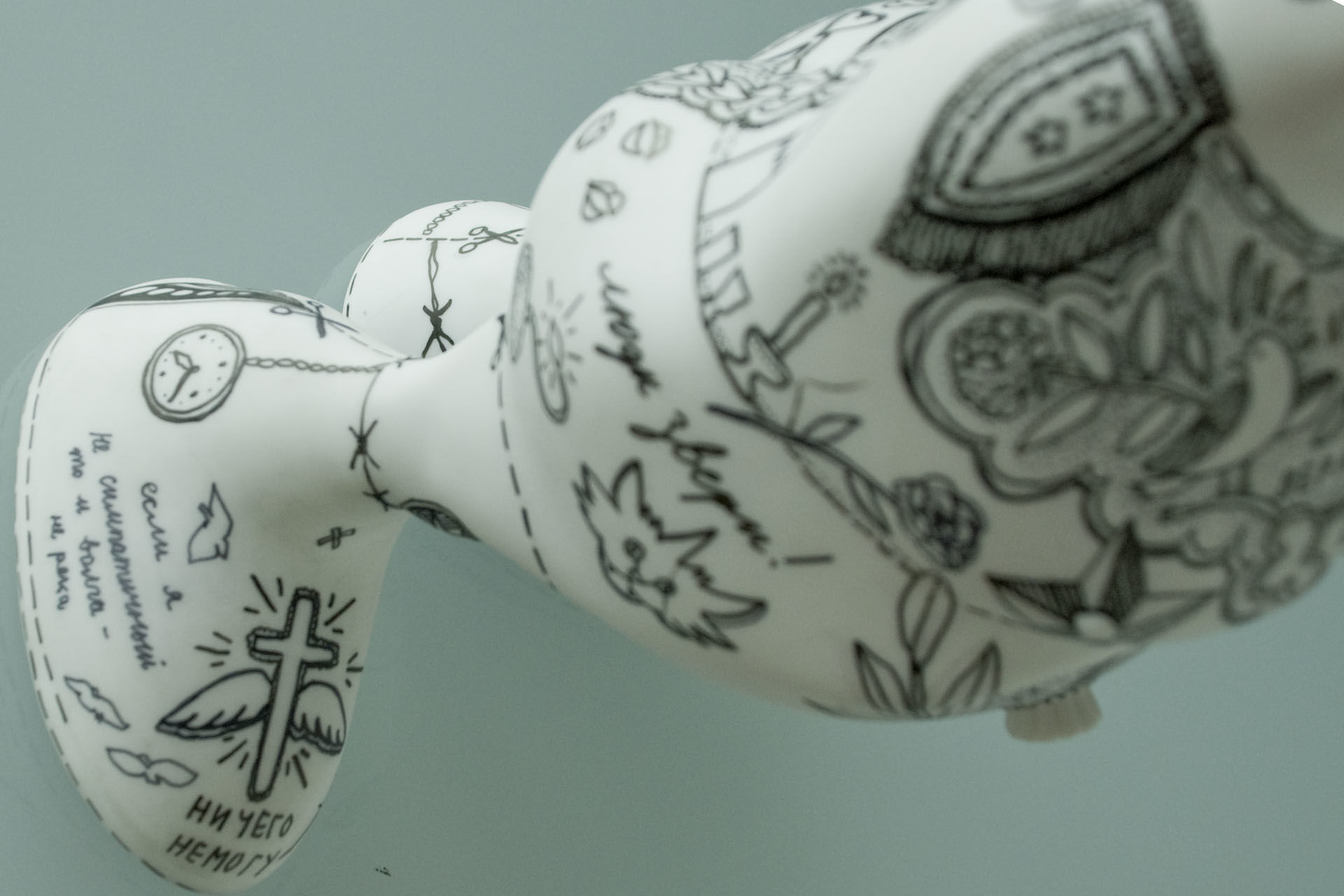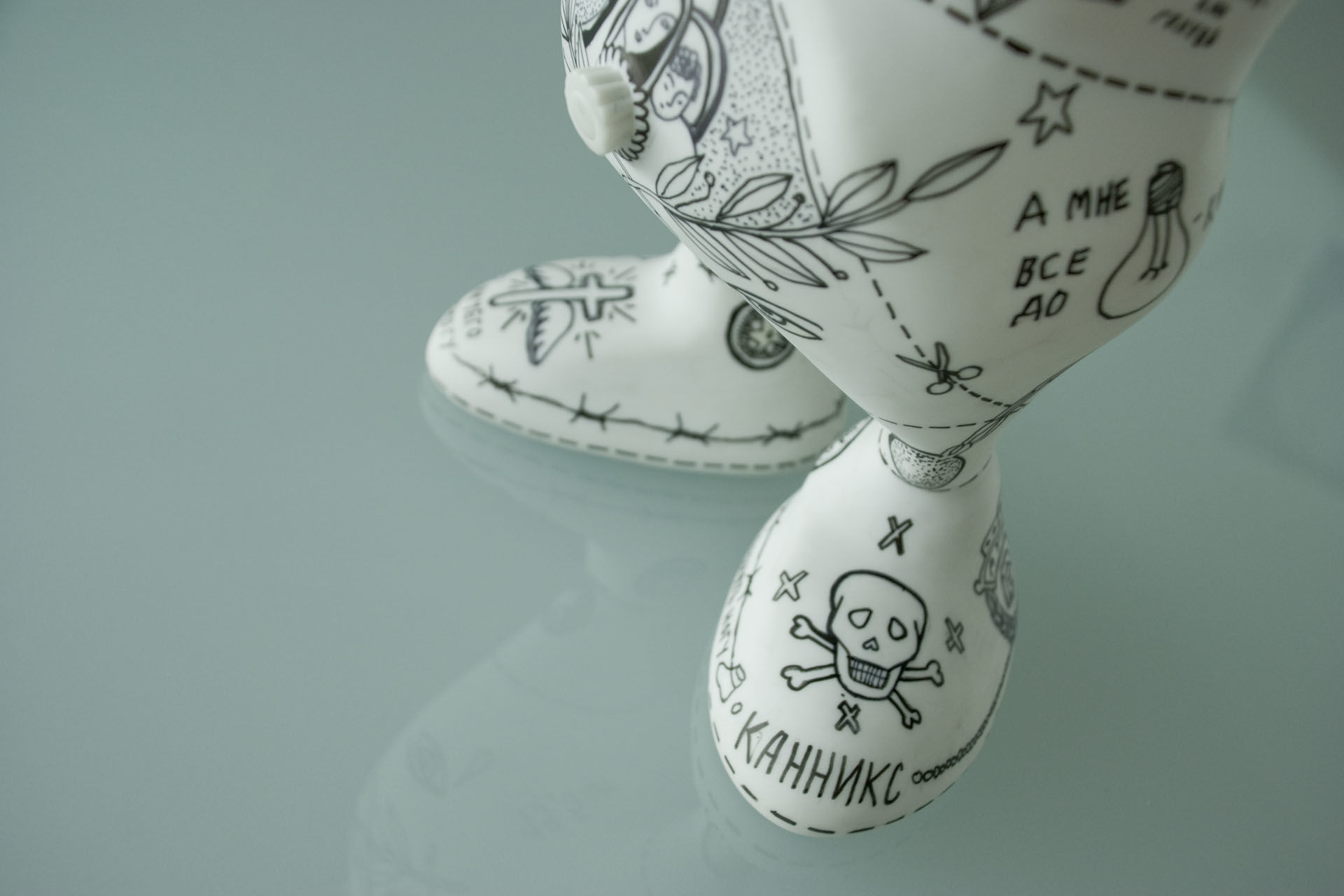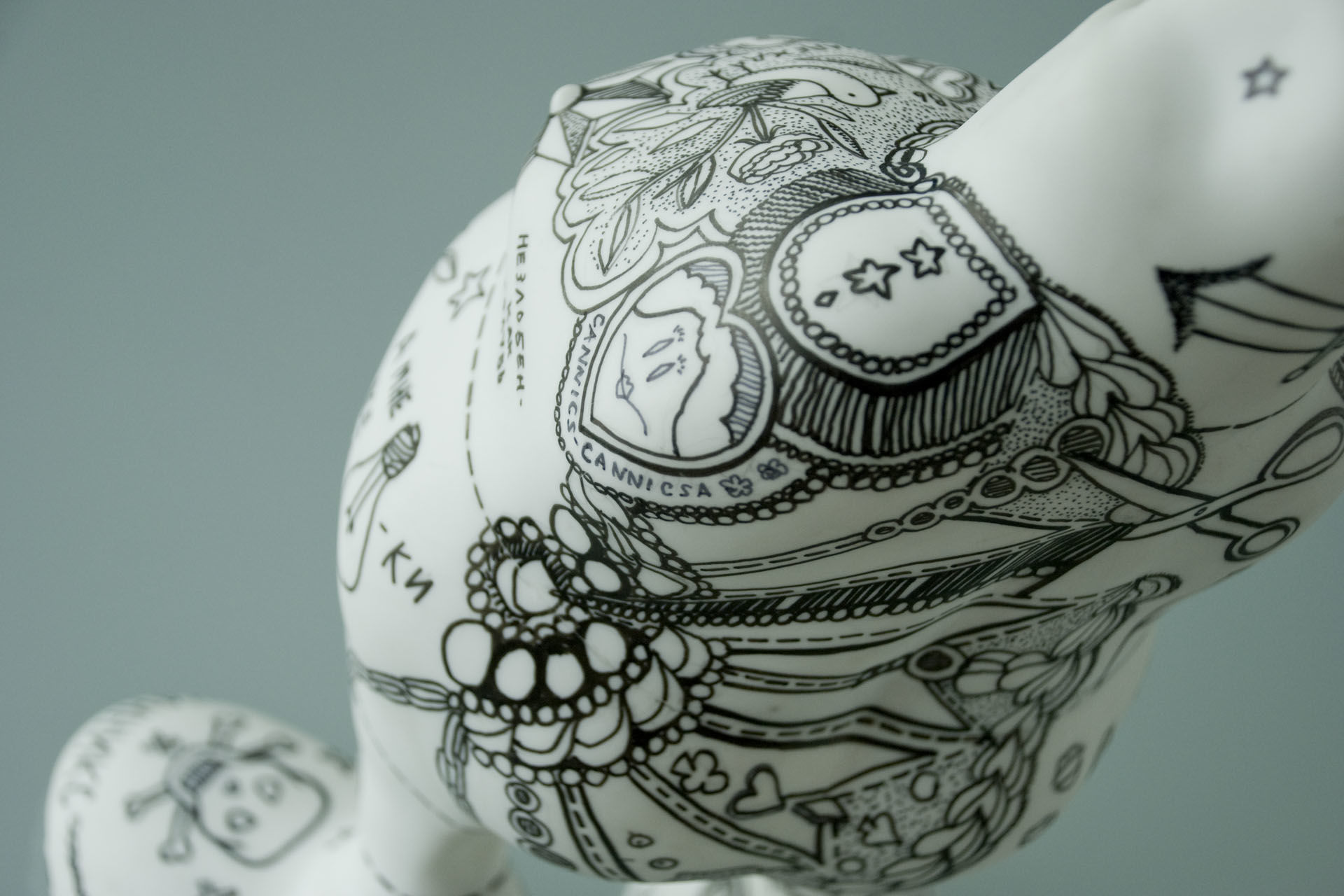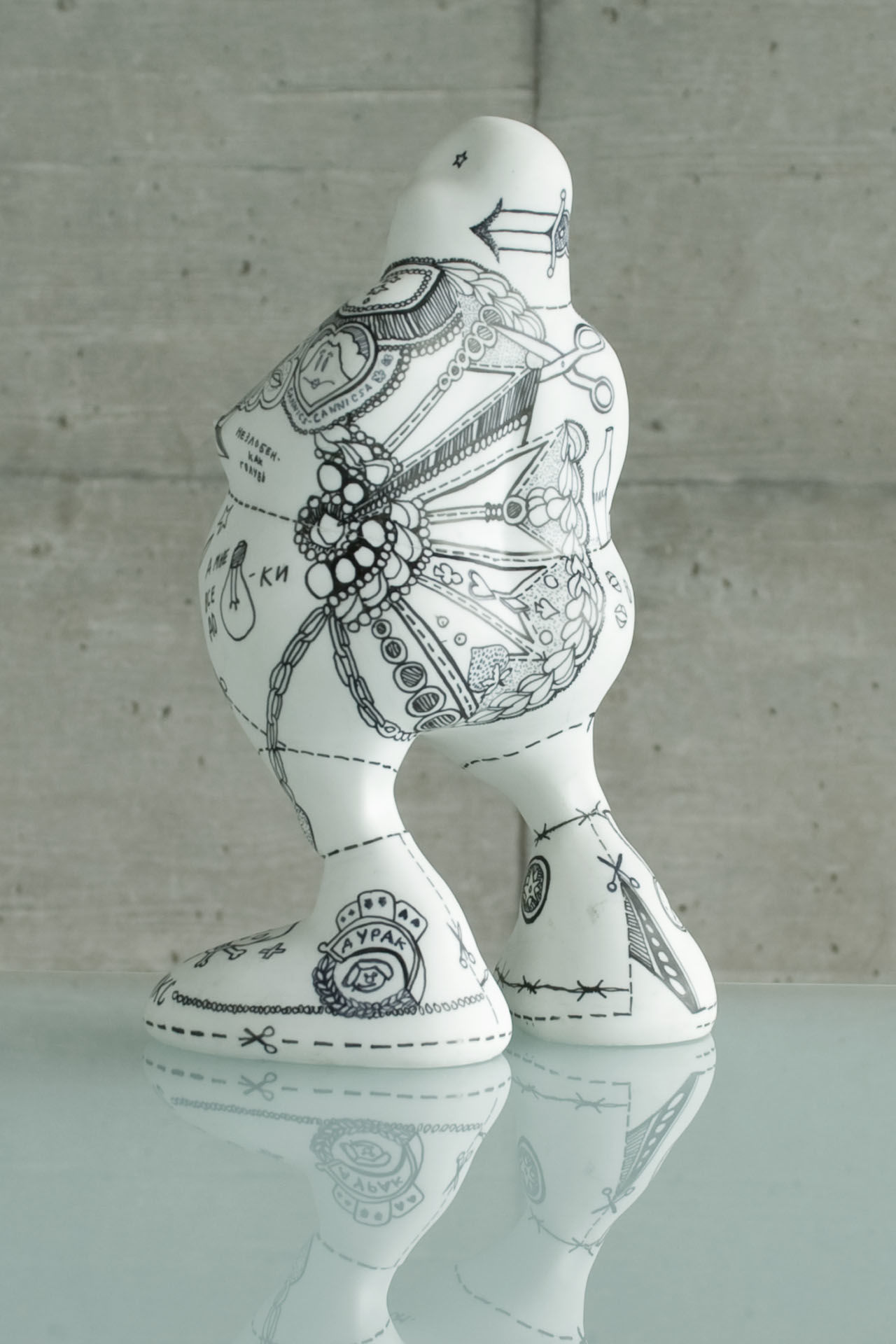 Trust Me
One-of-a-kind piece from the Cannics ArtBang Collection


Materials:
Permanent markers on vinyl figurine.
A man of many talents, Ata Macias knows everybody. And everybody knows him. Through his former record label PLAYHOUSE, his legendary ROBERT JOHNSON nightclub and restaurants CLUB MICHEL and PLANK (all in Frankfurt, Germany), he is in touch with a wide range of illustrious characters.
This mix also includes a young Russian artist, who, although only in her early twenties, commands an encyclopedic knowledge of the iconography behind the tattoos of high-ranking members of the Russian mob.
Which makes this CANNICS one of the darkest in our collection, although it's pretty funky-looking overall. But once you get a Russian in-the-know to walk you through the meaning of all the insignia, you'll soon find that this particular CANNICS is not to be messed with.
Artist: Ata
Robert Johnson / Founder
Germany